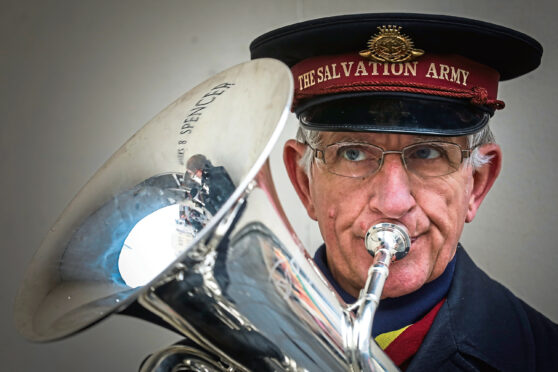 Since 1879 the Salvation Army has helped people in Scotland but it came into its own in August 1882 when it began producing annual reports from a Glasgow HQ.
To mark the 140th anniversary, Major David Cavanagh tells Sally McDonald the Honest Truth about the Sally Army.
Where did it start?
The Salvation Army was born on the streets of London's East End on July 2, 1865. Led by William and Catherine Booth, it was called the Christian Mission before being renamed The Salvation Army in 1878 as military terminology became more commonplace. William became known as the "General".
What did the Salvation Army seek to achieve?
To help society's most vulnerable and marginalised people – "soup, soap and salvation". Its work included setting up shelters for the homeless and soup kitchens, along with a family tracing service, and rescue homes for women fleeing domestic abuse and prostitution. The Booths also oversaw the world's first free labour exchange and campaigned to improve working conditions.
Why is it nicknamed the "Sally Army"?
The name is said to have originated among First World War servicemen. Salvation Army officers and volunteers provided motor ambulances, refreshment huts in military camps, and parcels of food and clothing for those on the front line.
Who brought the Sally Army to Scotland?
Sister Eliza Milner and Sister Ann Prentice opened the country's first Salvation Army's corps – or church – at the Victoria Music Hall in Anderston, Glasgow, on Sunday, March 24, 1879. Known as "Hallelujah Lasses", they were trailblazers at a time when work and the public sphere were dominated by men. Catherine Booth had long challenged prejudice through her own ministry. Inspired by his wife, William knew how effective women would be in taking forward the mission of the Salvation Army.
How was it received?
There was violent opposition during its earliest days in Glasgow. According to one report, police had to protect Salvationists from a "drunken mob" on the High Street unhappy at being told to give up the "demon drink".
Captain James Wookey is recorded as saying: "Thousands of men and women and children, nearly naked, cursing, swearing, and blaspheming in High Street as we sang…They came upon us like devils, a howling, God-defying mob…Talk about drunkenness… here it is in all its hellish forms; policemen wheeling women and men unable to walk, in barrows…God Almighty help us!"
Thankfully, attitudes towards the Salvation Army began to change in the early 1900s as people recognised its fight to help the poorest in society.
How did it get its message across to masses?
Partly with music. Its early songs were often set to music-hall and other popular tunes. William Booth is reported to have asked: "Why should the devil have all the best tunes?" Booth's idea was still going strong in the 1960s when the Salvation Army had its own pop band, The Joy Strings.
How did the organisation expand in Scotland?
In the late 1800s, Glasgow and towns along the River Clyde suffered extreme poverty. The life expectancy for men was 42 and for women 45. Churches were opened in Bridgeton, Partick, Govan and the Gorbals – and in Leith in 1881.
Today, it has 73 community churches across Scotland and operates a number of services for older people and people who are homeless. It also runs the George Steven Centre in Kilbirnie for adults with learning disabilities, the Eva Burrows day care centre in Cambuslang for older people, emergency services support vans, and a chaplaincy service at Glasgow International Airport.
How does the Salvation Army of today differ from the past?
Some of the Salvation Army's traditional programmes now take place through "floating support" rather than residential centres, often linked to a church, and are developed in partnership with research institutes (for instance, Stirling University). Churches have become community hubs with food banks, Employment Plus and debt advice services, as well as friendship clubs.
What is the future for the organisation?
We have adopted the motto "Love God, love others" and will continue to look for innovative ways to express God's love through practical faith in action.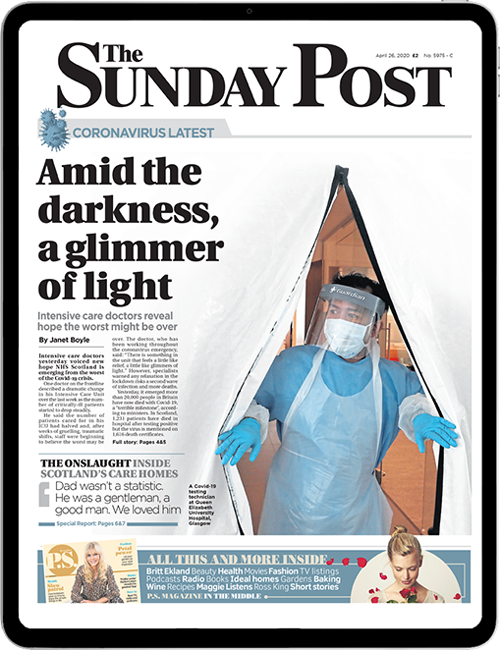 Enjoy the convenience of having The Sunday Post delivered as a digital ePaper straight to your smartphone, tablet or computer.
Subscribe for only £5.49 a month and enjoy all the benefits of the printed paper as a digital replica.
Subscribe