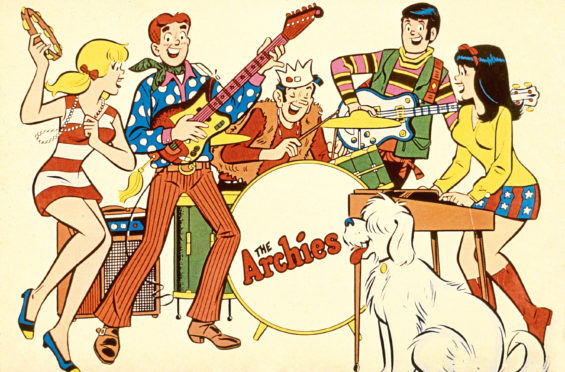 In 1969, the year 2525 probably felt like it was far in the distance.
Half a century later, it feels a whole lot closer, but the men who brought us a song about it are still waiting for their second hit single.
When Zager and Evans had a No 1 hit on both sides of the Atlantic with In The Year 2525, many assumed they would remain household names.
After a start like that, with a song that had been bashed out in the studio in just one take, they could only get bigger and bigger, right?
Wrong.
Pretty soon, they had put out more singles, such as Mr Turnkey and Help One Man Today and vanished, having failed to make a second dent on the charts.
Today, Denny Zager builds custom guitars and fellow Nebraskan Rich Evans pops up on the internet to reply when people comment about their hit.
Doubtless, they still look back proudly on that amazing hit and it is a catchy song.
They can also console themselves with the fact that they certainly are not alone. As you can see from our Top 10 below, there have been plenty of one-hit wonders down the years…
WHEN (1958) – The Kalin Twins
The Kalin Twins remain the only one-hit wonder twin male siblings.
Sure, twins such as Bros and The Proclaimers also hit top spot in the UK, but they also had a string of other hits.
Herbie and Harold were so big that Cliff Richard supported them on their only UK tour, but when their one hit was not followed up they went back to their day jobs.
---
MICHELLE (1966) – The Overlanders
The Overlanders are the earliest British group you could say were one-hit wonders.
They had already had decent sales of singles in Chicago, strangely and were seen as contenders to The Shadows.
However, they really pulled off a miracle in getting this cover of the Beatles classic to top spot, especially as George Martin had produced a third version by David and Jonathan.
Real names Roger Cook and Roger Greenaway, their Michelle only reached No 11.
---
IN THE YEAR 2525 (1969) – Zager and Evans
For a one-hit wonder from 50 years ago, this ditty is remarkable topical right now.
It starts off by questioning if man will still be alive in 2525 and goes on to warn about all manners of horrors to befall the world!
It ends in the year 10,000 with our planet plunged into eternal night and mankind doomed.
---
SUGAR SUGAR (1969) – The Archies
By contrast, you can't get more upbeat than this one.
Surely the most irritatingly catchy bubblegum pop of all time, it brought the group sweet success but was the last success they tasted.
Which begs the question why did Monkees star Mike Nesmith get so angry when offered it that he put his fist through a wall?
That is the often-repeated rumour, anyway.
The Archies themselves were faceless studio musicians.
---
GRANDAD (1971) – Clive Dunn
When Dad's Army legend Clive bumped into bassist supreme Herbie Flowers, he bet him he couldn't write him a song.
So he wrote him this smash hit, which had a B-side called I Play The Spoons.We've never heard that one but dearly want to.
Clive tried and tried but never had another hit.
---
KUNG FU FIGHTING (1974) – Carl Douglas
Douglas had written this song during a spell where martial arts movies were all the rage.
Asked to write something for the B-side of another song, his bosses realised this was better and made it the A-side.
They were not wrong.
Recorded in 10 minutes at the end of a session, it hit top spot across the globe.
---
PLAY THAT FUNKY MUSIC (1976) – Wild Cherry
Considering this classic mix of rock and funk sold almost three million copies in the USA and UK, never mind the rest of the world, it's amazing they had no more big hits.
Nobody had heard of the Ohio band before it, but its style influenced all sorts of rockers and they were all adding a bit more funk before long.
Wild Cherry split up just three years later.
---
SHADDAP YOU FACE (1981) – Joe Dolce
Poor old Midge Ure, with his poker face and deadly earnest approach, must have felt sure Ultravox would hit top spot with the marvellous Vienna.
Their brooding single, however, was no match for this American-Australian and his chart-topping ditty.
"What's-a matter you?" Midge would have been forgiven for asking. "Hey. Gotta no respect?"
Andrew Sachs, Fawlty Towers' Manuel, did a cover version – seriously.
Wonder if he replaced Hey with Que?
---
MICKEY (1982) – Toni Basil
The gorgeous dance choreographer, who went out with David Bowie and Talking Heads leader David Byrne, was also capable of having a hit of her own.
Now 75, she has also worked closely with Bette Midler and Tina Turner, so clearly something rubbed off.
It was written by Mike Chapman and Nicky Chinn, who wrote memorable hits for The Sweet, Suzi Quatro, Smokie, Mud and Racey.
It was Racey who had done it originally, in fact, but the maddeningly catchy "Oh, Mickey, you're so fine you blow my mind" was added by Toni.
No surprise that her video for it is thought to be the very first choreographed dance move in a music single video.
---
SPIRIT IN THE SKY (2003 or 1970) – The Kumars or Norman Greenbaum
This song obviously dooms its performer to have one hit and then disappear.
Norman Greenbaum first made it a worldwide hit at the start of the 70s, but for a different generation of Britons it was those loveable Kumars.
Their hit was a charity single with Gareth Gates, for Comic Relief and they did a decent job of it.
Incredibly Doctor And The Medics also had a UK No 1 with it in 1986, though they have occasionally got into the charts again.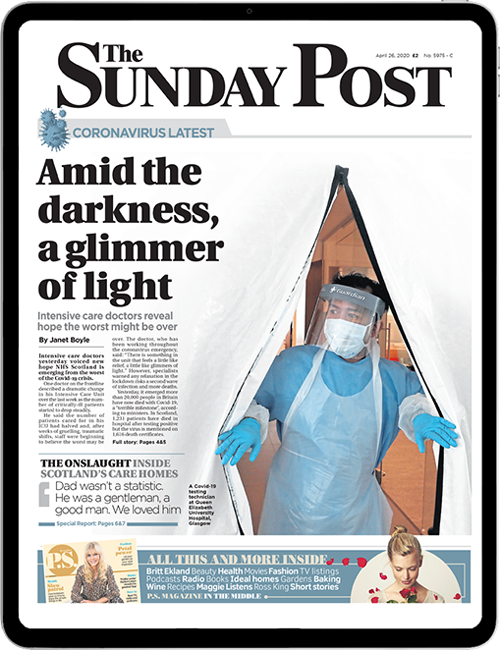 Enjoy the convenience of having The Sunday Post delivered as a digital ePaper straight to your smartphone, tablet or computer.
Subscribe for only £5.49 a month and enjoy all the benefits of the printed paper as a digital replica.
Subscribe