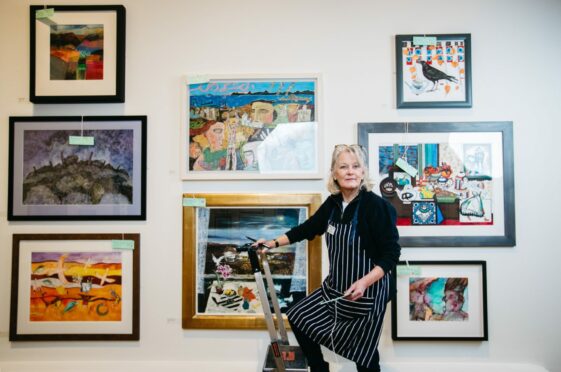 Perched on top of a ladder in one of the capital's finest galleries, Edinburgh-based painter Catriona Mann puts the finishing touches to an upcoming exhibition.
It's a hands-on approach to art that will continue as she also reaches the top rung of the Royal Scottish Society of Painters in Watercolour (RSW) – the first female president in its 145-year history.
Mann said it was "a massive honour" to take up the role, following in the footsteps of "some very impressive people."
"I've been dropped in at the deep end a bit because I only took over in October so it's been full blast working on the exhibition," she said.
"I'm not sure yet what the rest of the year or 2022 will have in store. Obviously a lot depends on Covid regulations. I'm keeping my fingers crossed – we just have to go with the flow."
Despite it taking so long for a woman to be appointed in the top position of the artist-led organisation, and many others like it, Mann insists she's never felt there was a glass ceiling in Scotland's art scene.
Mann trained at the Edinburgh College of Art, and also has a law degree.
She was a founder Trustee of Paintings in Hospitals Scotland, now Art in Healthcare, and is a past President of Visual Art Scotland (VAS).
"Scotland might be a small place but it has been punching well above its weight in artistic terms for a long time," she said. "Strong women artists have played a key role in that, and have been as important as many of the men.
"I've never felt there is a glass ceiling. I think Scotland has been celebrated for the most amazing women, when you think of people like Anne Redpath, Joan Eardley, up to Dame Elizabeth Blackadder, and on it goes. There's a wonderful tradition.
"It's good because it can be very hard in some professions. Women in the art world get by on merit, really. Certainly it's been my experience that women are not held back by the men."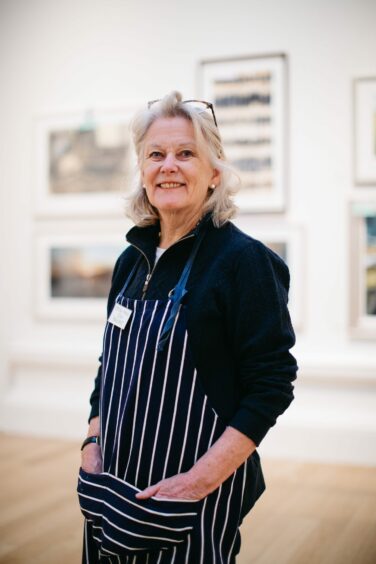 First up as president is overseeing the RSW's 141st Open Annual Exhibition, which  opened to the public on Saturday in Edinburgh – a city that has provided plenty of inspiration to Mann over the years.
"Edinburgh in the winter is absolutely irresistible, it's like going back to the middle ages," she said.
Running until December 27, the exhibition fills the prestigious Upper Galleries at the RSA Building on the Mound.
Featuring some 350 paintings, it brings together work from RSW members as well as artists who responded to an open call for submissions.
Mann said: "It's looking like a very, very nice, lovely exhibition. It's wonderful to be able to do them again. Last year was digital, and it was well-received, with a decent number of sales.
"It does feel a bit odd being back in the gallery because we haven't done it for a while but the artists, our members and members of the public who put work in, have probably been feeling a bit frustrated, and knowing this was on the horizon has meant some of them have painted some fantastic work.
"We had great choices to hang. We hang members' work, but the rest is mainly submitted online, looked at, then looked at physically. This year the standard was very high."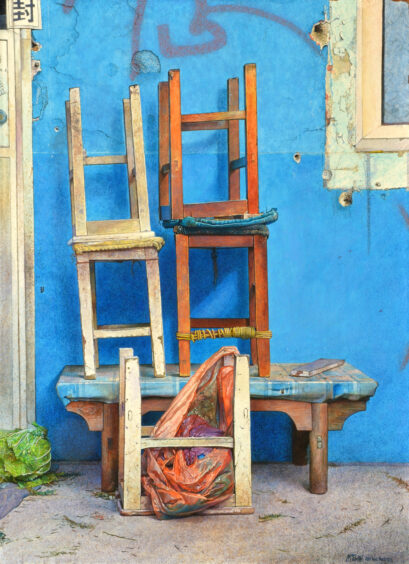 The exhibition includes memorial works by members such as James Morrison, who died in 2020, and Dame Elizabeth Blackadder, who died in August.
The majority of the paintings are for sale, including a small painting by Blackadder donated to the RSW as a fundraising gift.
Part of Mann's role going forward will be ensuring that the RSW continues to attract new members, which in turn can help produce fresh new exhibitions.
"A few years back we opened up what we were asking for, more accepting of new ideas. If we had stayed as a purely watercolour society I think we wouldn't have many new members joining," she said.
"We want to encourage young people to join – this is partly why we want to hang works by as many of the open entrants, the people who submit as non-members, as we can, as well as young people to encourage them.
"We have to stay open minded to what there is out there. It's very important to put on a different show every year.
"It's good to encourage different things and this year we have drawings, sketchbooks, artists' books. There's a bit of variety."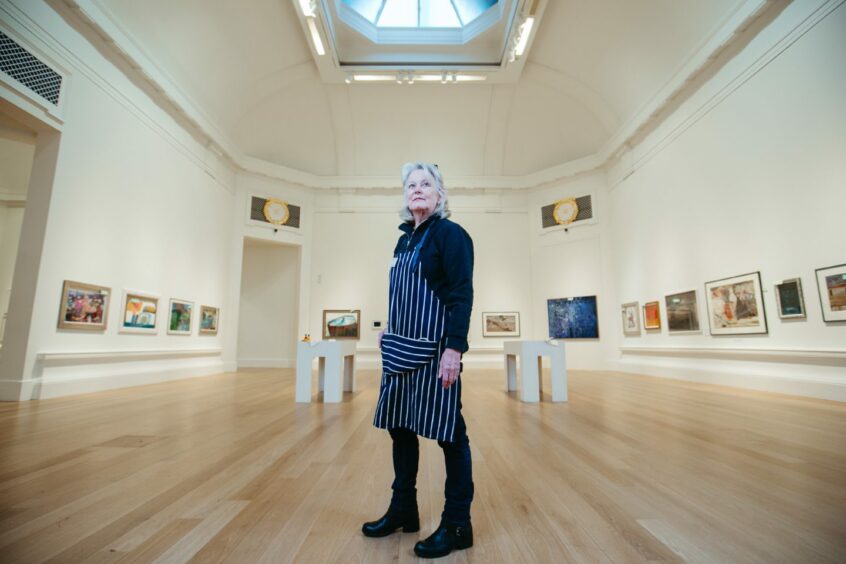 The RSW was founded in 1876 to promote the then lively new medium of watercolour, and held its first exhibition in 1879.
Today, it is an artist-led charity which continues to support energetic and experimental work of all kinds in water-based media.
That support of artists is of particular importance in a difficult time for creative industries.
"In the last few years, a lot of the smaller galleries have gone to the wall," Mann said. "A lot of artists have not had a chance to exhibit at all. They're getting more and more inventive about what they do online and some of that has been hugely successful.
"I could imagine if people were furloughed or stuck at home for various reasons, they might do that. It's been an anxious time and lots of people find it quite stress-relieving.
"I've always really done my own thing, I don't follow any trends. I did find when we were first locked down rather stressful. I don't think, for me, that was particularly conducive to being creative.
"I'm happy doing things like gardening or something you do and the time passes and you don't really need to think about it. Everybody's different, some people lock themselves in studios and work away, but I couldn't do that."
---
The 141st Open Annual Exhibition of the RSW. RSA building, The Mound, Edinburgh, 11th December — 27th December (closed 25th and 26th). Open Mon-Sat 10am-5pm, Sun 12-5pm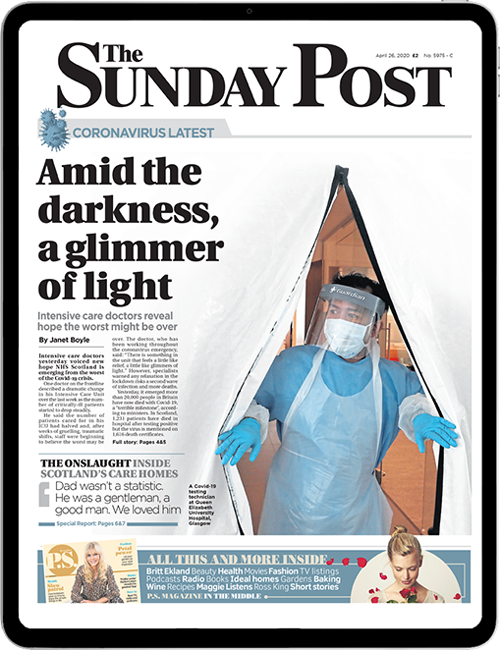 Enjoy the convenience of having The Sunday Post delivered as a digital ePaper straight to your smartphone, tablet or computer.
Subscribe for only £5.49 a month and enjoy all the benefits of the printed paper as a digital replica.
Subscribe