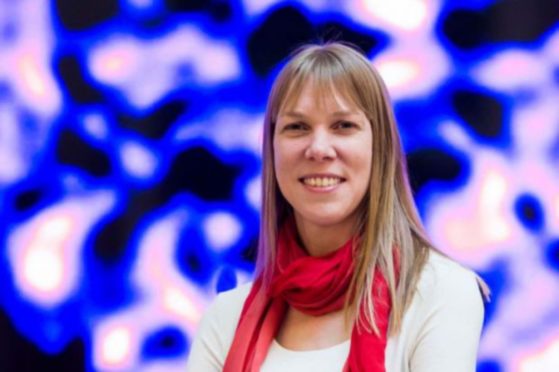 It's close to freezing on one of those fabulously clear Scottish nights. I'm in the pitch black in a back garden in Midlothian looking at a clump of stars that are more than 13 billion years old, which is almost as old as the universe itself.
My view of this awe-inspiring spectacle is all thanks to a new friendship I've struck up with the president of the Astronomical Society of Edinburgh. We turn the telescope to the whirlpool galaxy, created from a galactic collision half a billion years ago. I imagine the 31 million-year journey the galaxy's light has taken to cross the universe, only to be captured in our backyard.
As professor of astrophysics I've used some of the world's biggest telescopes on mountain tops in Chile and Hawaii.
I've mapped more than 100 million galaxies in our universe, looking back in time over 10 billion light years to try to understand where our universe came from, and what fate is planning for its future. When I learned that I was to be appointed Scotland's new Astronomer Royal, I naturally compared myself to my forebears.
The very mountaintop observatories that make my research possible today were conceived by the second Astronomer Royal for Scotland, Charles Piazzi Smyth. My warm nights in the computer-rammed telescope control room could never have been imagined by Charles and his wife Jessica, who spent endless nights together out in the cold, sketching the astronomical objects they saw.
Charles and Jessica's experiences are, however, far more similar to the majority of Scotland's astronomers, a rapidly growing group of enthusiasts who explore the universe from their back garden.
Scotland has some of the largest patches of dark skies in Europe, hosting two internationally recognised Dark Sky Parks in the Cairngorms and Galloway. It's true that the Scottish weather isn't always obliging but when the skies clear in these parks, far away from the lights of the cities, you can see a dense band of stars stretching right across the sky, marking out the edges of the spiral arm that swirls around our very own Milky Way galaxy.
Sadly the majority of Scotland's population miss out on this awesome natural wonder though, their view of the heavens obscured by the urban street lights that pollute our skies.
"Staying local" over the pandemic led to the daily household question of whether we should go left or right for our walk.After 14 months of "left or right", I know every inch of every street, at times feeling imprisoned in a world that had dramatically shrunk. And yet, in that freezing night in Midlothian, looking at the Leo triplet, a trio of galaxies 35 million light years away, I didn't feel trapped any more.
The garden silence was punctuated by notifications from the astronomy WhatsApp group: fellow astronomers taking advantage of Scotland's night skies, sharing their different discoveries and welcoming me to their broad community.
As Astronomer Royal for Scotland, I want to share our wonderful universe with Scots from all walks of life, be it from your back gardens, our Dark Sky Parks, outdoor education centres or through the internet.
Our country may seem small, but the universe is huge and awe-inspiring and with Scotland's unique natural resource of dark skies, my dream is that astronomy becomes one of our nation's favourite pastimes.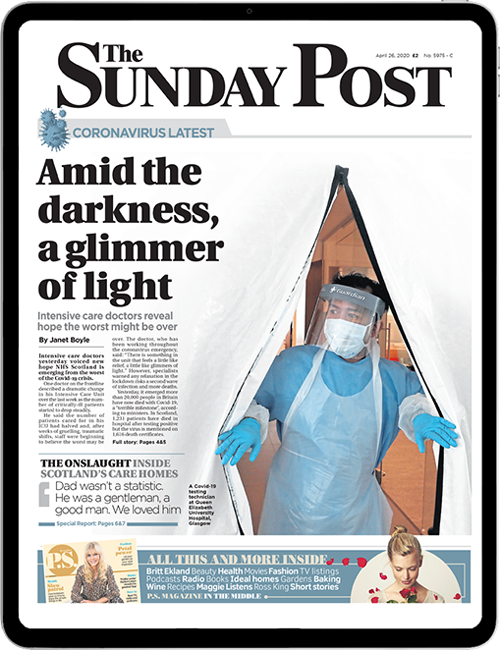 Enjoy the convenience of having The Sunday Post delivered as a digital ePaper straight to your smartphone, tablet or computer.
Subscribe for only £5.49 a month and enjoy all the benefits of the printed paper as a digital replica.
Subscribe