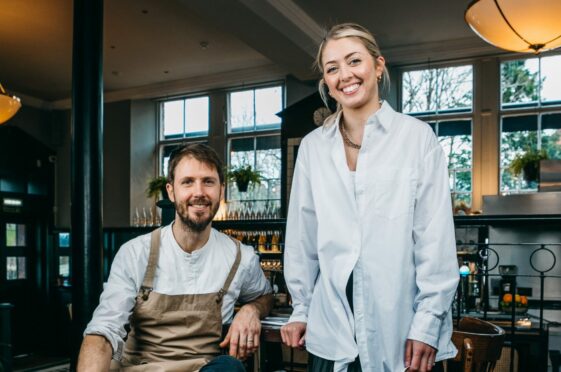 Outside the doors of Anna and Dean Parker's restaurant, Celentano's, the weather, typical for Glasgow, is cold, wet and grey.
But step inside Cathedral House, where the dynamic husband and wife team opened their first eatery earlier this year, the tables are bathed in the kind of warming glow usually only found in the sun-drenched trattorias of Tuscany.
Inspired by an extended honeymoon in Italy, when the Parkers were planning to launch their first joint venture they wanted to bring a slice of traditional Italian cooking to Scotland, focusing not just on delicious, fresh food but a lively, welcoming atmosphere, where plates are passed and shared between family and friends. And after a whirlwind move from London, the pair quickly brought their dream to life.
"The move was definitely spurred on by lockdown," explained chef Dean, who has headed up some of the UK capital's most popular restaurants.
"People were asking themselves what they wanted from life, and we wanted our own restaurant. I've opened so many restaurants in London but whenever we came back to Glasgow to visit family, we just knew we wanted to be here."
"The opportunity with Cathedral House came up in peak lockdown in January, so it was a bit like, 'What are we doing?', added Anna with a laugh. "But we fell in love with the building and we couldn't say no."
Nonna's kitchen
Fresh pasta, delicately flavoured fish, indulgent cheeses and vibrant vegetables are the stars of the show in the relaxed dining room but the couple admit their other mission was to ensure the atmosphere at Celentano's – named after a song heard on their honeymoon – would rival the family-run eateries in Italy.
The kind of place where you'll find nonna in the kitchen, her simple yet sensational dishes shuttled to tables by her children and grandchildren.
"We don't serve small plates but we still want the food to be shared amongst the table," explained Anna, from Glasgow, who previously worked as menswear buyer for online retailer, ASOS.
"Our favourite thing to do is go out for lunches with family and friends so, for us, atmosphere is just as important as the food.
"It's almost like a sense of celebration, even when there's nothing specific to celebrate."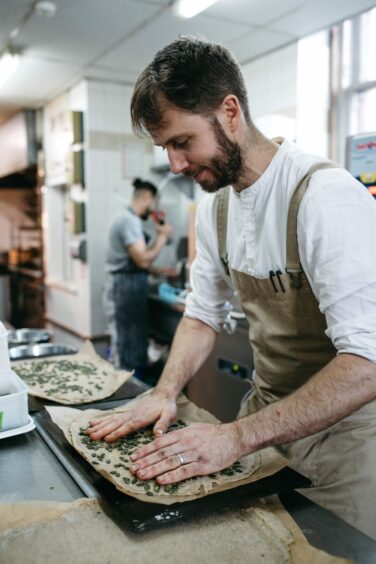 Dean added: "The best part of any meal is the start. You have little snacks, some fizz or light cocktails, and everything is shared in the middle of the table. We wanted to recreate what we experienced when eating out in Italy – that huge sense of family and sharing."
Using his years of experience, Dean, originally from South Africa, has not only created a menu filled with fresh ingredients and punchy flavours, but one that puts sustainability at its heart.
A minimal-waste, "nose to tail" attitude prevails in the Celentano's kitchen, and Dean has worked hard to form close relationships with local suppliers, much as they do in his beloved Italy.
Anna explained: "I don't want to say it's second nature for us because there is always more you can do but sustainability has always been a focus. If you are always thinking, 'reduce waste, reduce waste, reduce waste' then it forces you to be more creative."
Dean continued: "It was a case of looking at, for example, what local cheese company we could use, and where can we could get local milk to make our own ricotta.
"We couldn't get the same suppliers we had down south but that almost forced us to look more closely at what we could get locally, rather than abroad.
"Say you make ricotta, whey is a by-product, which is almost more important to me than the cheese. You can use it in sauces, dressing, ice creams, buttermilk – there's loads of different things you can do with it. It's the same when you buy a whole cow, for example. Yes, you get the steak section, but we also use the leg and shoulders just as much or even more. Or when we buy a huge amount of vegetables at the beginning of the season, we preserve or pickle so there is a larder for the winter."
With the busy Christmas season now in full swing, the couple can't wait to introduce more Scots to their adopted way of cooking, eating and drinking.
Anna said: "People often think that chefs want to cook fancy, fine dining, but the best food is usually just fresh ingredients and family recipes. Lots of the places we visited in Italy had the gran in the kitchen, using ingredients from the farm next door or the sea on their doorstep. That's our kind of eating."
Recipe: Sunfolower miso dip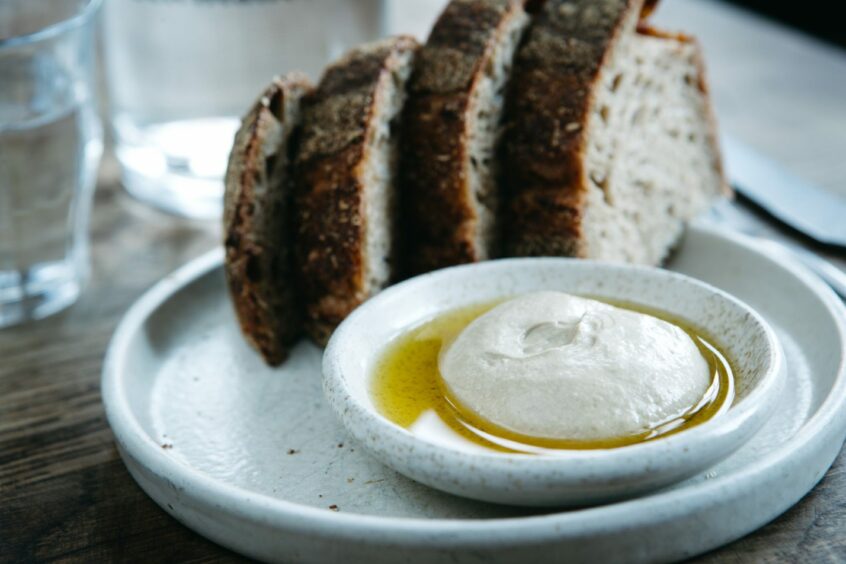 Serves: 20
You'll need
10 gloves of garlic, peeled
150ml extra virgin olive oil
4 bay leaves
300g sunflower seeds
1 sheet kombu (dried kelp)
400ml cold water
Zest and juice of one lemon
50g miso (We recommend Enjuku Koji Miso)
50g tahini
5g celery salt
Method
Sauté the peeled and chopped garlic in the extra virgin olive oil.
Simmer on low heat with the bay leaves until soft – don't boil!
Place the sunflower seeds and sheet of kombu in a tray, and toast in the oven at 180 degrees until golden, around 10 minutes.
Remove from the oven and cover with 400ml of cold water.
Once the seeds and kombu are ambient, blend with the garlic and oil from step one, finely grated zest and juice of one lemon (use a very fine grater, like a Microplane), 50g miso, 50g tahni and 5g celery salt.
Blend until the mix resembles a light smooth paste, adding more water if needed.
Serve as a dip alongside crudités and sourdough bread.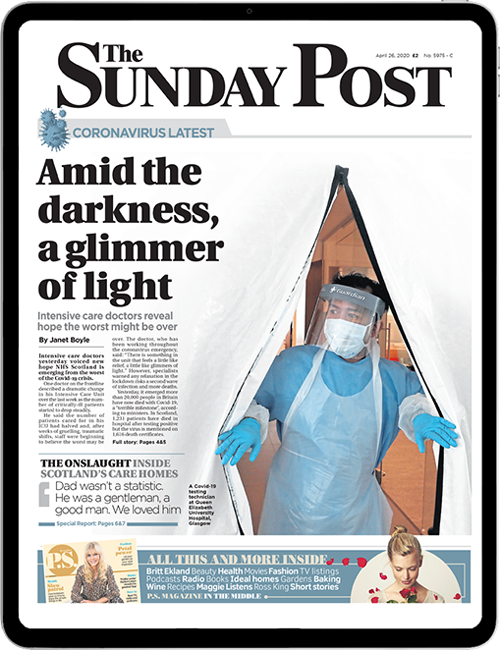 Enjoy the convenience of having The Sunday Post delivered as a digital ePaper straight to your smartphone, tablet or computer.
Subscribe for only £5.49 a month and enjoy all the benefits of the printed paper as a digital replica.
Subscribe