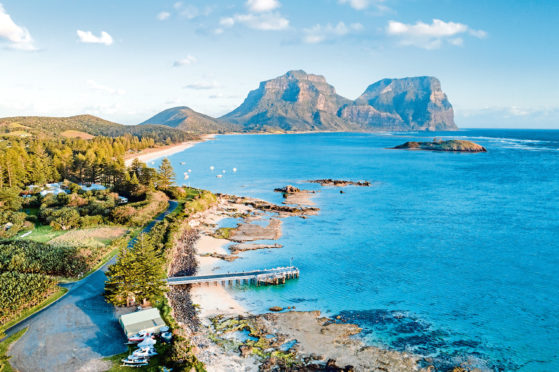 If your 2020 vision is to visit places that are a bit exclusive, then there's only one corner of the globe to head.
Next year, however, offers up all sorts of choices, and this week we look at 10 of the best holiday locations for you to try, by region.
That exclusive one, however, will have to be booked pretty quick, as it's so special that they only permit 400 people at any time to visit.
---
1 LORD HOWE ISLAND
Welcome to stunning Lord Howe Island, which the travel experts have rated one of the must-see locations for 2020.
Part of New South Wales and one of the planet's cleanest spots, Lord Howe Island features untouched forests, ancient volcanic mountains and gorgeous beaches.
Not to mention rare flora and fauna you'll not find anywhere else, along with 200 bird species and amazing hiking routes.
With that strict 400-person limit, the Aussies plan on keeping it that way, and this UNESCO World Heritage-listed island 372 miles off the New South Wales coast promises to be an unforgettable experience.
2 CENTRAL ASIAN SILK ROAD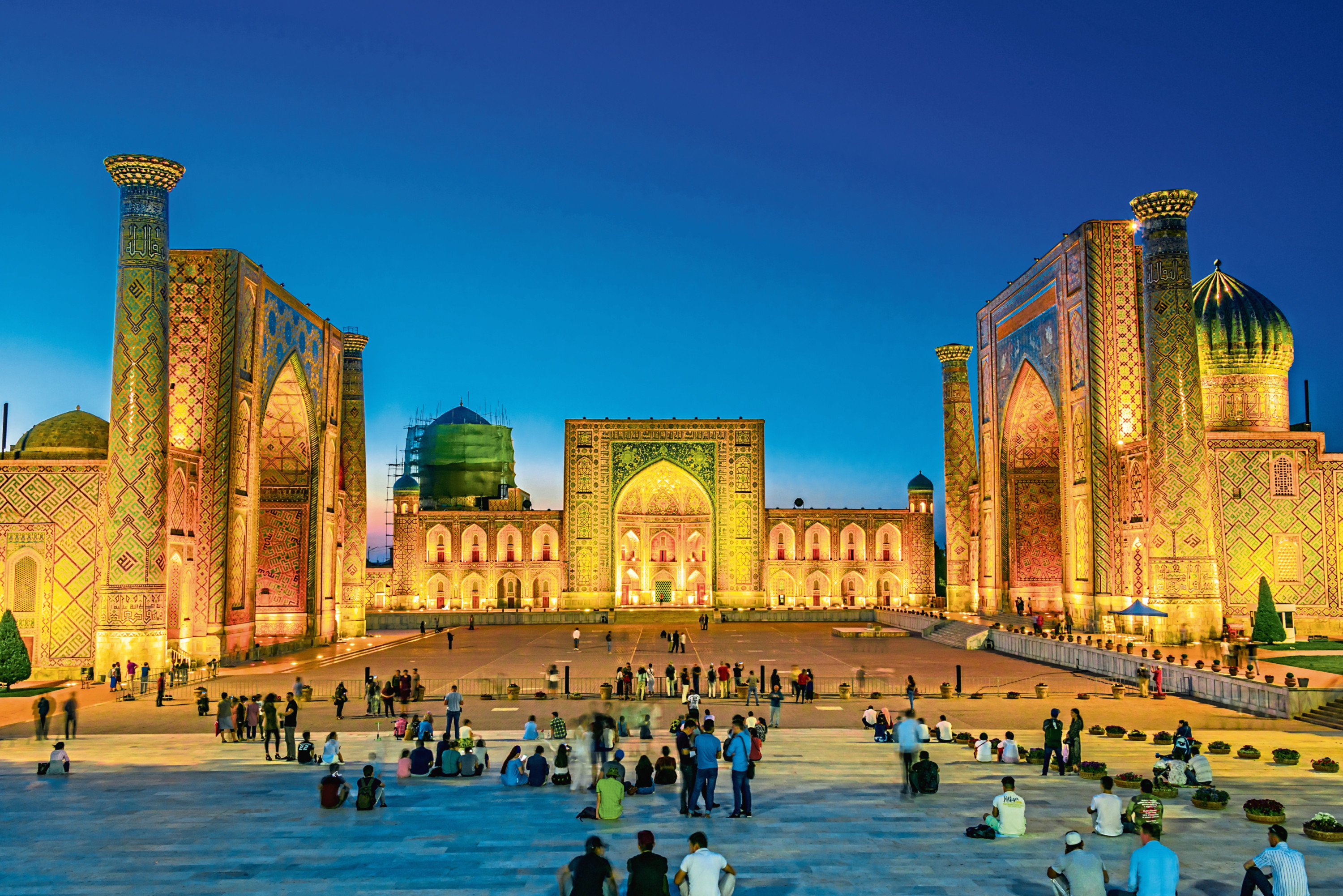 From China to Stans such as Kyrgyzstan, Kazakhstan, Tajikistan and Uzbekistan, this is a truly mindblowing feast for the senses.
The Silk Road, and especially this part of it, has fascinated people for centuries, not least the rich and powerful who wanted to become even more so. It has offered the route from one part of our world to another, and helped bring so many things from Asia to Europe and vice versa.
Today, places like Samarkand, in Uzbekistan, look, smell, taste and feel like another planet to new visitors from our part of the world.
They say that once you get what it is to be enchanted by the Silk Road, you'll go back time and time again, and we can't argue with that.
Just be prepared for a real culture shock or two, and take plenty cash to buy lots of rugs, perfumes, hats, jewellery and everything else!
3 LE MARCHE
Italy can boast more attractions than most, and whether you want sizzling beaches, art-filled cities or cosy little hillside villages, it's got the lot.
This part, though, is indisputably one of the very best of Italy's 20 regions.
Known for its shoemaking artisans, but nowhere near the Heel of Italy, Le Marche is central and on the east coast.
We only have to mention that its main city, Urbino, produced Raphael, perhaps the greatest artist of them all, for you to appreciate the inspirational beauty of this region.
You'll find some of the best olives, truffles, wine and fish here – being Italy, that is really saying something.
Le Marche was hit by the terrible earthquake of four years ago, but is very much back on its feet again and open for business.
As one of the less-populated parts of the country, you'll even find it easy to get around and one thing's for sure, you'll definitely want to go back!
4 TOHOKU
Once reputed to be too remote, with too harsh a climate, this north-eastern region of Japan started to become a tourist magnet in the 20th Century.
Like Le Marche, it too was hit by an earthquake in 2011, but it has bounced back to its glorious best and is definitely best seen in the autumn.
The colours at that time of year make its hilly landscapes even more stunning, and you get to dodge the best and worst weathers.
Some tourists are put off the likes of Tokyo by the regular news images of its jam-packed centre, people packed into streets like sardines.
You'll have no such problems in Tohoku, and if you choose your visit time carefully, you'll find there is nothing harsh about it.
Remote? Yes, in a very good way – remote from all the crowds.
5 MAINE
If macho cowboys, wisecracking New Yorkers and other American cliches aren't your kind of thing, this glorious corner of the United States may be more to your taste.
When you first set eyes on Portland Head, for instance, with its remote lighthouse and the waves crashing against the rocks, you'll be well aware that you are far from a congested metropolis full of skyscrapers.
It's no surprise that mariners from the Orkneys and other parts of the British Isles found it easy to settle and put down roots here.
Of course, it is also no surprise to learn that it would cost you an arm and a leg if you wanted to buy a house and do likewise today. But for a glorious couple of weeks, this awesome part of the most famous nation on Earth will leave you utterly bewitched.
6 GUIZHOU PROVINCE
This place may be one of China's landlocked provinces, but the Huangguoshu Waterfall and the Li River will be watery highlights of your visit.
With a population of 34 million, it's fair to say there are more people about than in any other place here, but you won't meet another soul in its wide-open spaces.
They've found plenty evidence of humans settling here as far back as 170,000 years ago, so you won't be the first to witness Guizhou's beauty.
But you'll be advising everyone you know to follow in your footsteps and check it out for themselves.
7 CADIZ PROVINCE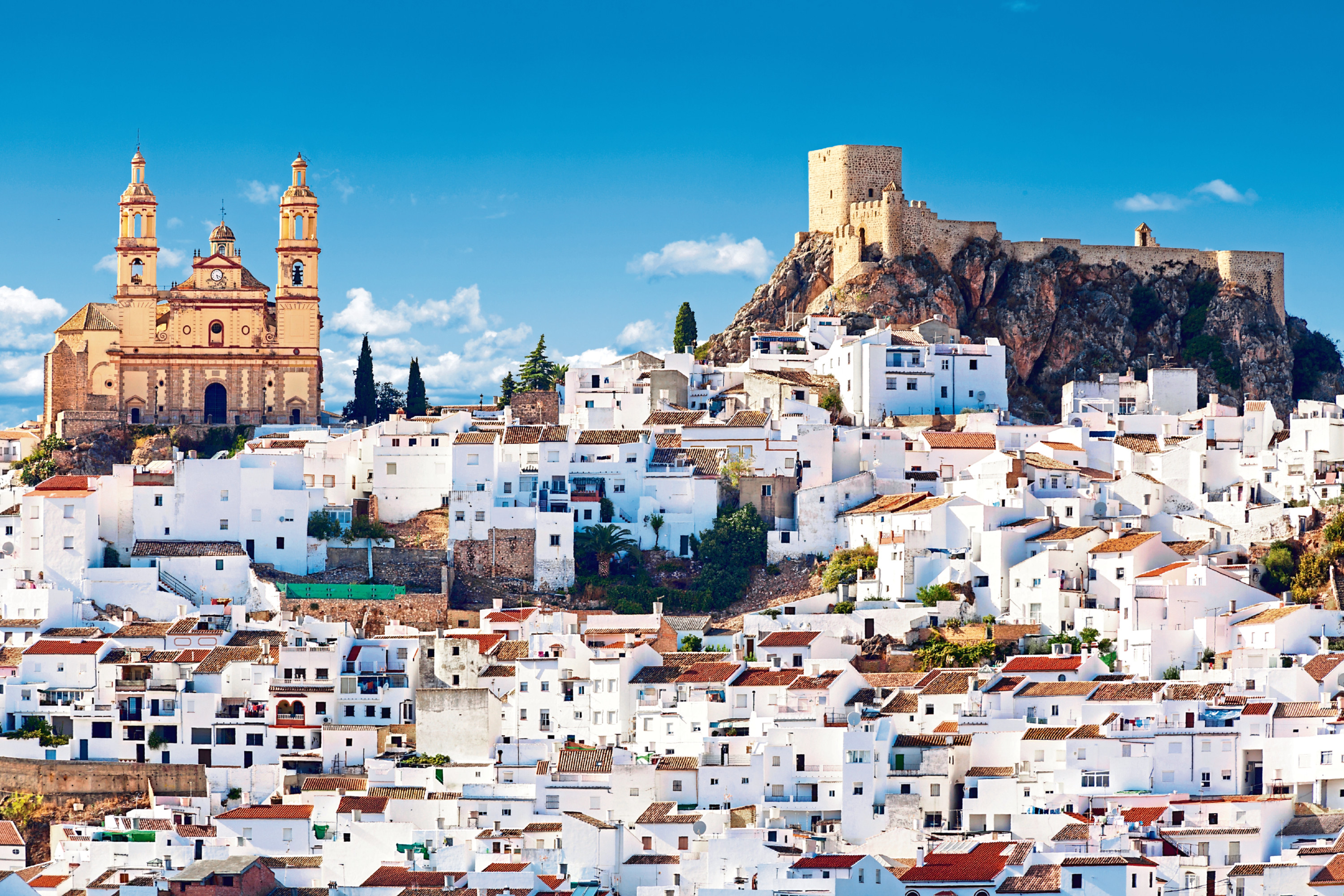 The southernmost part of not just Spain's mainland but of continental Europe itself, this has so much to boast about.
With wonderfully mild temperatures all year round and more top-class beaches than any other European coastal region, if you're after great weather this is the place.
If you're after wildlife, or culture and history, you can't go wrong either. When you want the perfect image of Andalusia, check out stunning Olvera with its white houses on the hill.
Last but not least, whether you head into the towns and cities or the back of beyond rural wilderness, Cadiz is the whizz.
8 NORTH-EAST ARGENTINA
Iguaza falls, right on the border with Brazil, isn't as well-known as some waterfalls, but it's part of the world's largest waterfall system.
The magnificent Iguaza is just one highlight of this part of Argentina, a country most Britons have never had a look at.
It's part of the Misiones province, part of Mesopotamia, in case you ever wondered where Mesopotamia actually was!
This region also has an interesting mix of locals – unlike other parts of Argentina, where immigrants originally came via Buenos Aires, the people here came via Brazil.
So there have long been families from Japan, Russia, Germany and Poland.
A unique place in every way.
9 KVARNER GULF
More and more of us have tried the likes of Split and Dubrovnik, which are sadly getting a bit like Blackpool on a hot July day.
It's too busy for many of us, but that's only because this part of Croatia is so attractive and fun.
Places like Lovran, however, and other locations on the Kvarner Gulf, are still to be taken over by the masses, and you can find all the pleasures of this beautiful country without the overcrowding.
Be warned. Do it now, before everyone finds out.
10 BRAZILIAN AMAZON
Sadly, we've all seen how mankind is destroying the rainforests and some folk don't seem in a particular rush to prevent that.
So nobody can be sure just how long this awesome part of the world will remain untouched and available for us to see it for ourselves. It's a major part of many people's retirement bucket lists, from jungle tours to river cruises, the Amazon's got the lot.
Made of marble from Italy and ironwork from Glasgow, what you might not expect to happen upon is the Manaus Opera House!
You really will find a magnificent theatre in the Amazon region – but is that really why you'd head here?