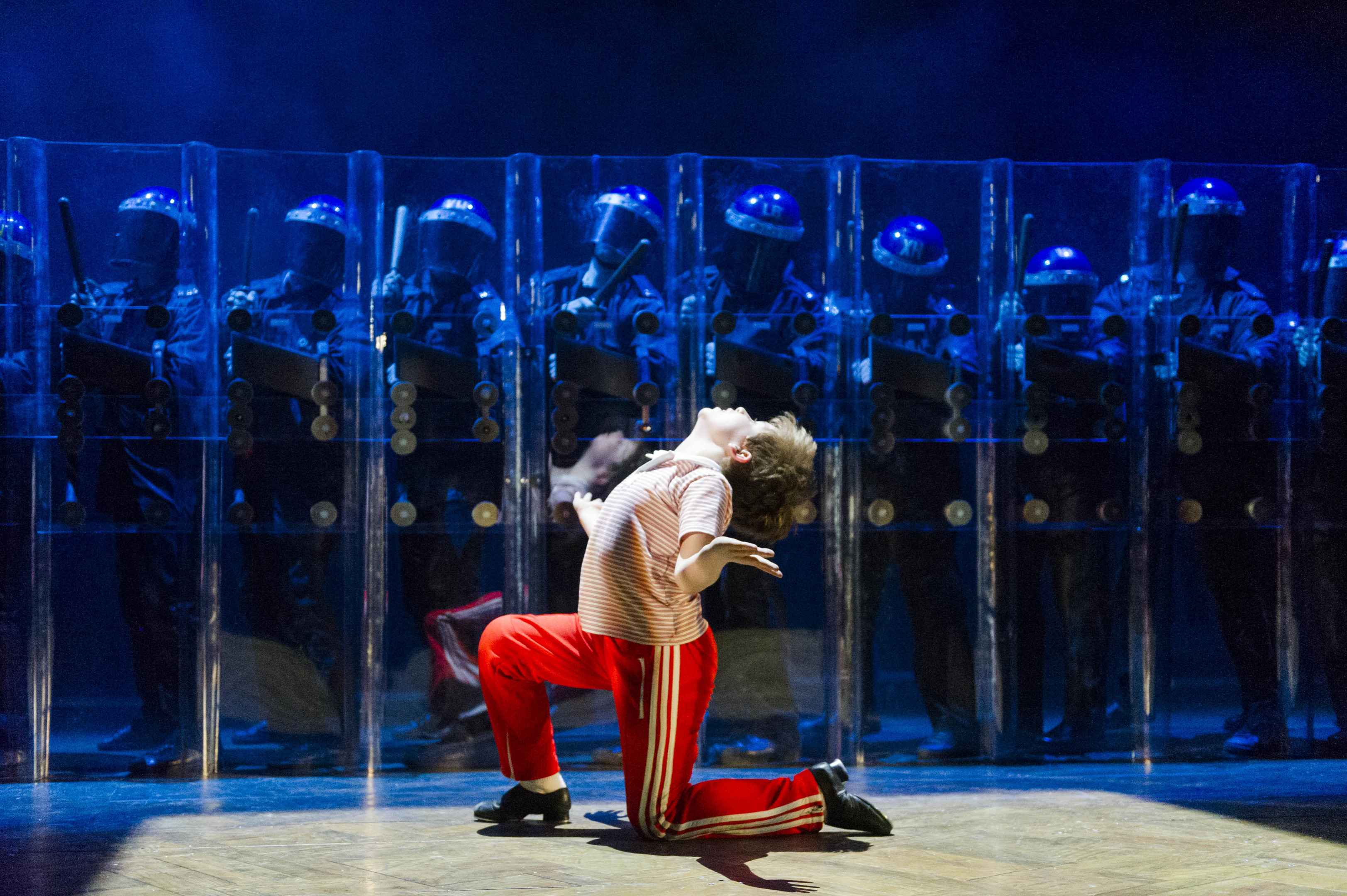 BRITISH movie Billy Elliot became a huge hit when it was released in 2000.
Set during the miners' strike of 1984-85, it told the story of an 11-year-old boy from a pit village who discovered a love of ballet.
Writer Lee Hall and director Stephen Daldry reunited five years later to bring the show to the stage as a musical.
The London West End production was a huge success and it later opened in Australia, Broadway and South America. Having been seen by more than 10 million people, the show is now touring the UK and comes to Edinburgh for its only Scottish dates this month.
We spoke to 10 people involved in the musical's incredible success.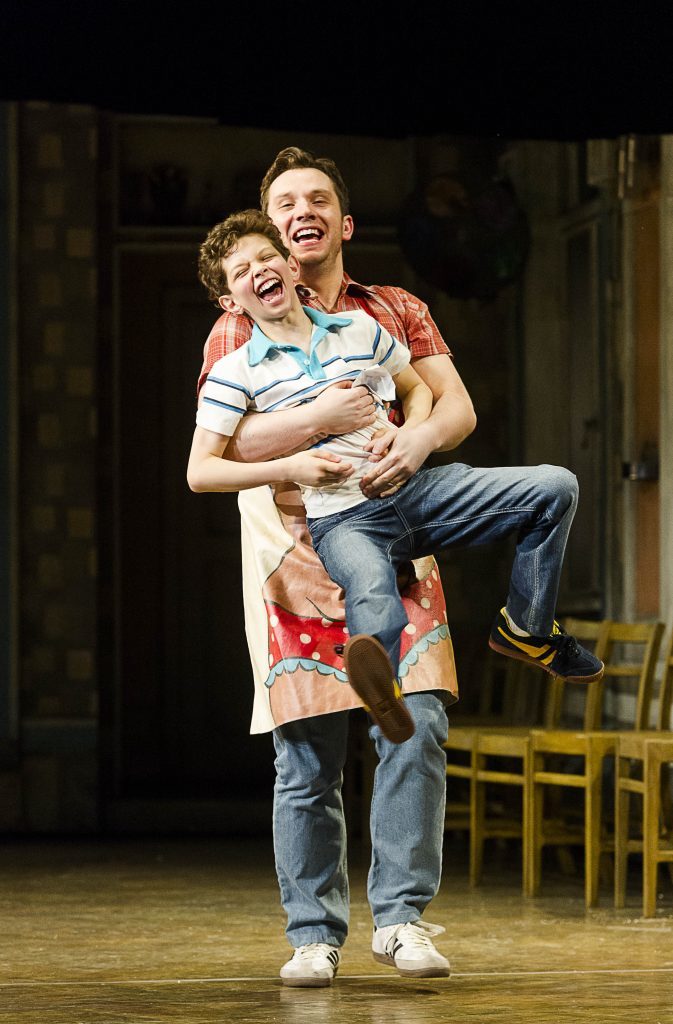 Lee Hall (writer)
"The idea for the story came to me in a daydream as I sat in the bath. I wrote some notes and then put it in a drawer for a year – I wish I had more of those types of daydreams!
"When we sat down to discuss the stage version, we agreed we should only do it if we could make it better than the film and I think it is.
"I always wanted to have it play in the communities where it's based and I'm so proud to see that happen. It's a working class show.
"As a Geordie, culturally I feel at home in Scotland and I think certain parts of the show will be recognised in a completely different way in Scotland than in London, where the politics maybe go over people's heads."
Haydn May (Billy Elliot)
"I love being on the road with the show. It's been a long time now but I haven't got bored yet – it's become my second home.
"I had my 12th birthday while we were performing in Dublin last Saturday.
"I share the role of Billy with three others, so one goes home each week while the others are ready to go on stage. I usually do two or three shows a week.
"I danced before I was in the show, but seeing it in London really inspired me.
"My favourite thing about it is getting to perform with adults, because you learn how to be in a professional business."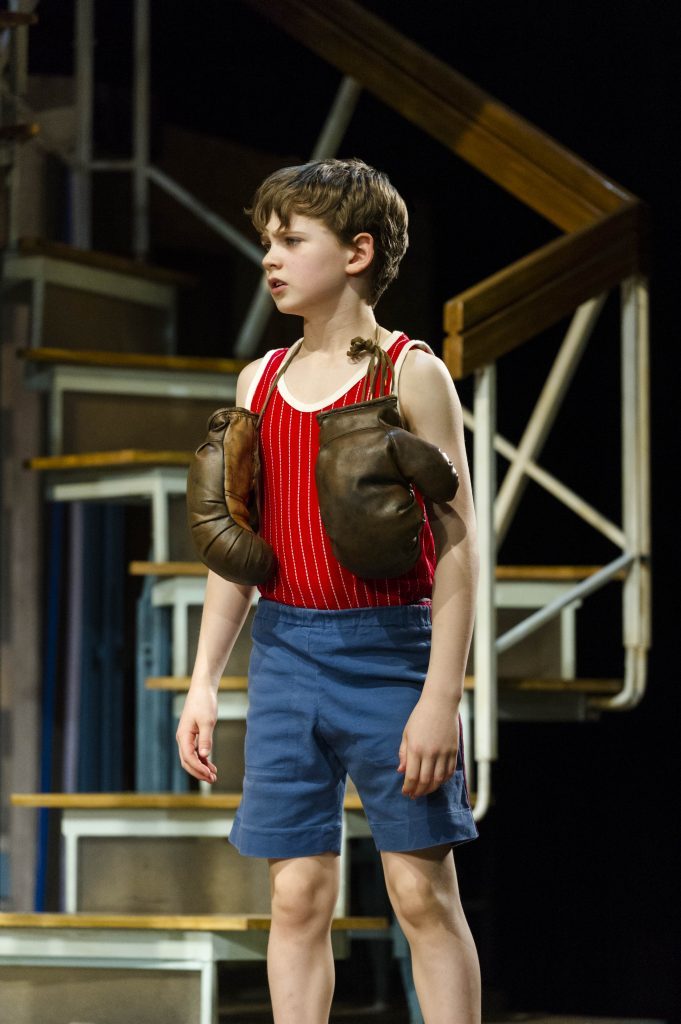 Stephen Daldry (director)
"Lee Hall is an old friend of mine and he sent me a few pages and asked if I thought there was anything in it. I felt it was such a strong storyline.
"To my surprise we were given the go-ahead to make a film and to my even greater surprise everyone liked it.
"By coincidence, Elton John and David Furnish were in the audience when it was shown at Cannes and they thought it would work as a stage musical. Lee and I weren't sure but they kept on and it was Elton's tenacity that made it happen.
"We thought the stage version might last a year but it's still going 11 years on. I have a lot of pride in it.
"It challenged prejudices that existed at the time and the Royal Ballet School, where I sometimes teach, has the same number of applications from boys as girls now. They call it the Billy Elliot effect.
"I'm thrilled it's coming to Scotland, where the sense of hope and justice in working class areas is still so prevalent. I'm interested to see how it goes down there and I hope I can make it up to see the reaction."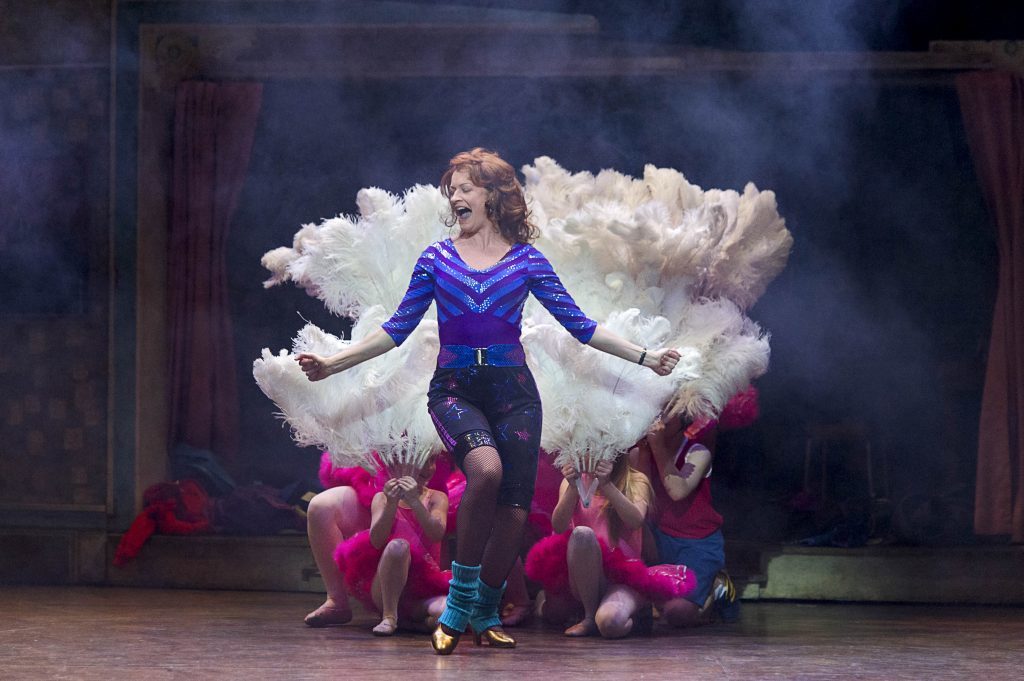 Simon Potter (head chaperone)
"We have 30 kids on tour, 16 at any one time, aged between nine and 14, which is rather a lot.
"I also have a team of eight and two tutors to make sure the kids have a full-time education.
"Basically you have to do everything a parent would – make sure they're up, put them to bed, feed them, be aware of the emotional changes they're going through, ensure they're being educated, and so on. I'm a parent and know how I would feel if it was my kid away from home.
"I've been doing the job for 10 years and the satisfaction of seeing them do well makes it all worthwhile."
Holly Packham-O'Brien (head of wigs and make-up)
"We have 20 wigs used for each show plus another 20 that belong to the understudies, which have to be ready to go in case something happens mid-show.
"All our wigs are made with human hair so we have to style these wigs every day.
"This involves setting some of them on rollers, blow-drying and tonging them. We also have to cut the children's and male ensemble's hair – these work on a rotation basis. We try to get the Billy actors in every two to three weeks for a trim. At 6.55pm, the half-hour call is made which allows me, deputy Amy and assistant Eve 30 minutes to get 10 children, the female ensemble plus our grandma and Mrs Wilkinson ready for the show."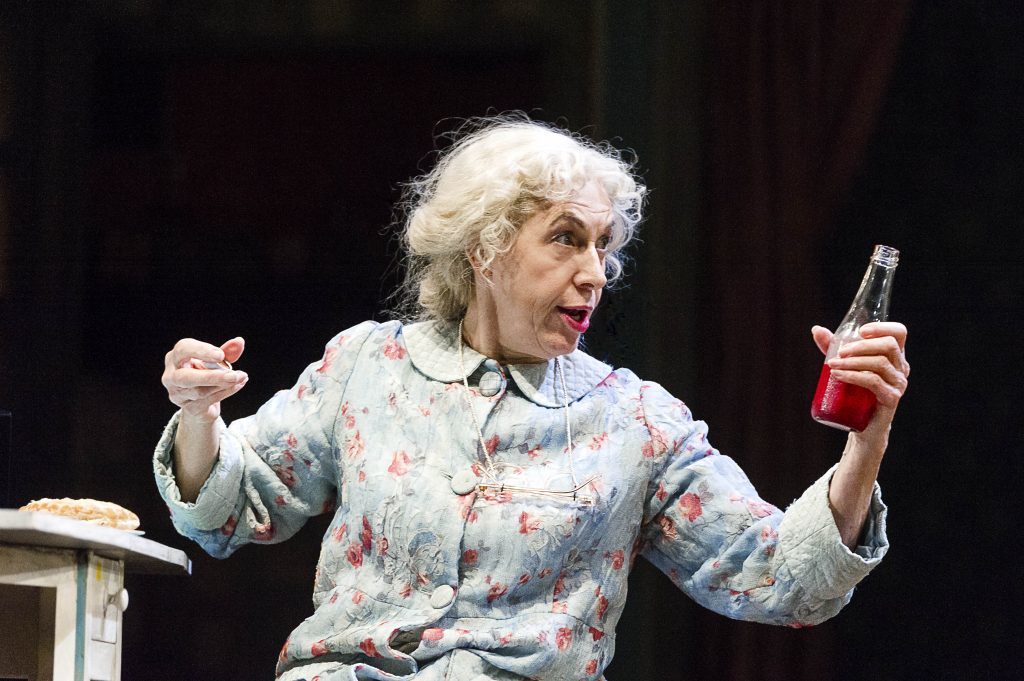 Howard Williamson (stage manager)
"I oversee all of the production, which is the biggest on the road in the UK at the moment.
"We have 100 members of staff – half of whom are tech crew. Typically we have more than 60 people working behind the scenes.
"It's a big operation moving it to Edinburgh because although it is one of the biggest houses in the UK it is tight backstage, but it's an exciting challenge for me and the team of eight assistants to make it happen. To give an idea of the scale of the show, I previously worked on Mamma Mia and that had six weeks of rehearsal. With this it was 18 weeks of rehearsal."
Henry Farmer (Billy's friend, Michael)
"I watched the film and that made me want to dance, along with other movies like Street Dance.
"I started dancing four years ago, when I was seven, and I appeared in two ballets before this.
"I love it. The atmosphere is amazing and getting to travel around the UK and see all the different places has been great.
"I joined the show last November for rehearsals and do two or three shows per week.
"It's been manic and exhausting, but also really good fun."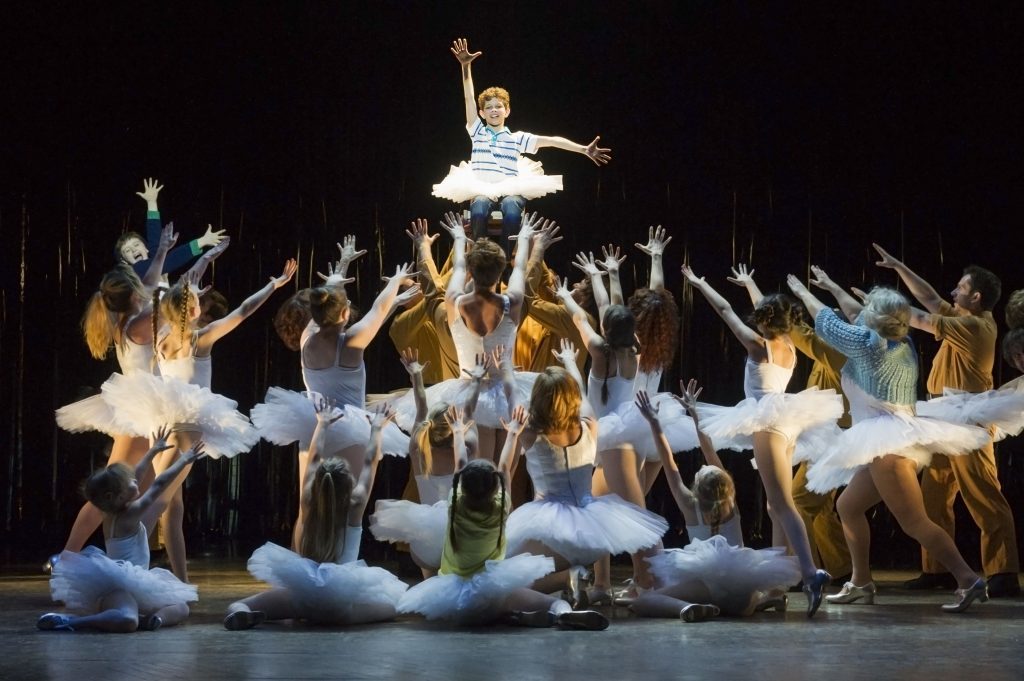 Jeroen Luiten (resident choreographer)
"It's my job to maintain the standard that Peter Darling, the choreographer, set all those years ago.
"I work with the Billys every day – they have a 15-hour maintenance schedule each week in addition to their shows.
"Peter's work has created a certain challenge which needs a constant focus. I've never worked on a show requiring such attention on a daily basis.
"It's the most demanding I've ever worked on but that means it's also the most interesting.
"The kids' bodies are constantly altering too and just growing a couple of inches can change so much."
Alex Surridge (head of wardrobe)
"I head up a team of five, including a deputy and two assistants. We make sure everyone is dressed, on time and looks great.
"We have a four-hour laundry call each day and we spend four-to-six hours carrying out maintenance on the outfits, such as fastenings coming loose.
"We also do shoe repairs – rubbering, painting and cobbling.
"Billy has three different types of tap shoe and we go through a lot of ballet shoes.
"We're constantly busy but it's really nice having all of the children in the show."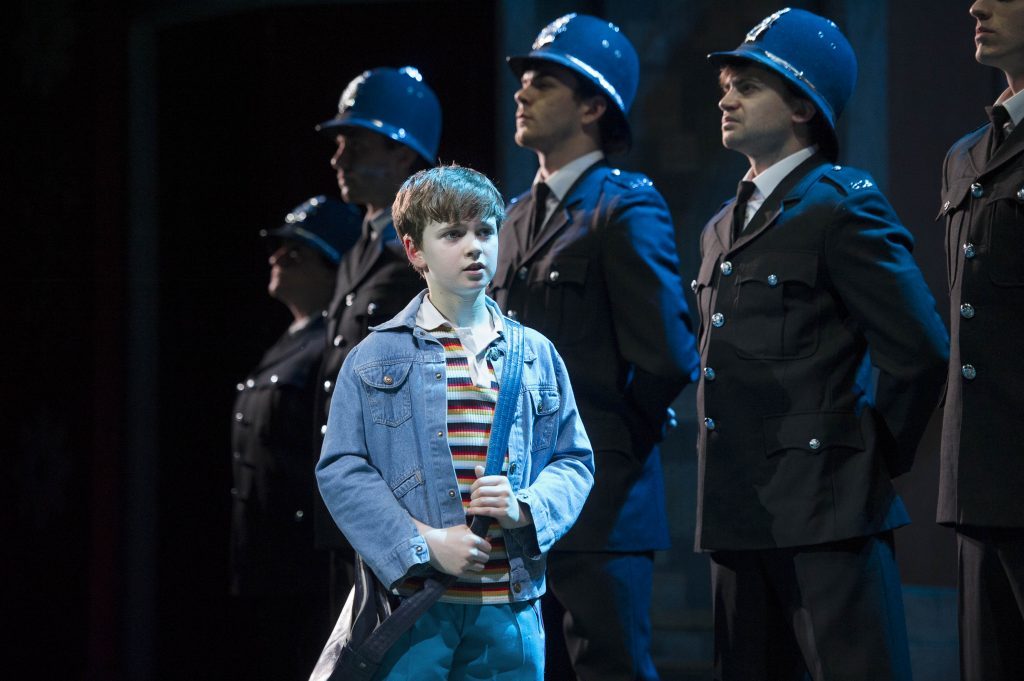 Paul Bouchier (company director)
"I'm the link between the office in London and the 115 people we have out on the road.
"I also take care of the day-to-day scheduling – we are the show that never stops rehearsing! Fitting it all together is like a jigsaw.
"Basically I'm everyone's mum and dad on the road, always on call!"
---
Billy Elliot is at Edinburgh Playhouse from September 20 until October 22.
---
READ MORE
Looking back: The 10 most successful films at the Oscars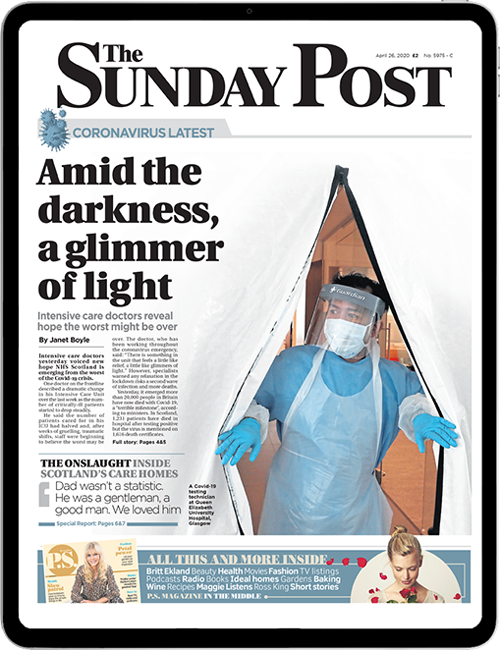 Enjoy the convenience of having The Sunday Post delivered as a digital ePaper straight to your smartphone, tablet or computer.
Subscribe for only £5.49 a month and enjoy all the benefits of the printed paper as a digital replica.
Subscribe