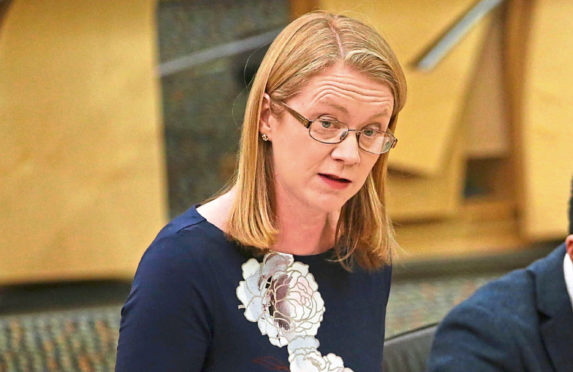 Cash-strapped Scots who struggle to pay for a loved one's funeral are to get extra help from the Scottish Government.
A key part of the Funeral Support Payment is to be increased by £300 from the beginning of April. People on low-income benefits can apply.
The payment is made up of three parts – burial or cremation costs, travel costs, and a standard rate for other expenses such as the cost of a coffin, flowers and funeral director fees. The standard rate is going up by 40%, from £700 to £1,000.
The average cost of organising a funeral has increased by 6% annually for 14 years in a row, according to the Competition and Markets Authority.
This took the average cost of a funeral in the UK in 2019 to an eye watering £4,417, up from £1,920 in 2004.
Social Security Secretary Shirley-Anne Somerville said: "At a time when families are struggling to come to terms with the death of a loved one, the last thing they need is extra financial stress. I am proud we are increasing the standard rate by 40% to £1,000 to support those paying for a funeral."
Age Scotland's Chief Executive Brian Sloan welcomed the increase. He said: "We have been calling for a higher level of Funeral Support Payment since its introduction and we are delighted that the Scottish Government are taking this action to significantly increase it."
Citizens Advice Scotland also campaigned for an increase to the payment. Spokesman Jamie Stewart said: "We are pleased the government has listened to our campaign."