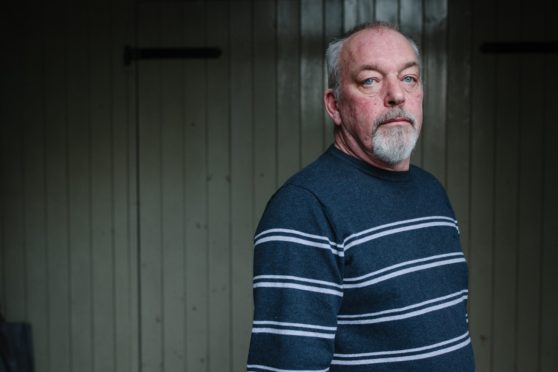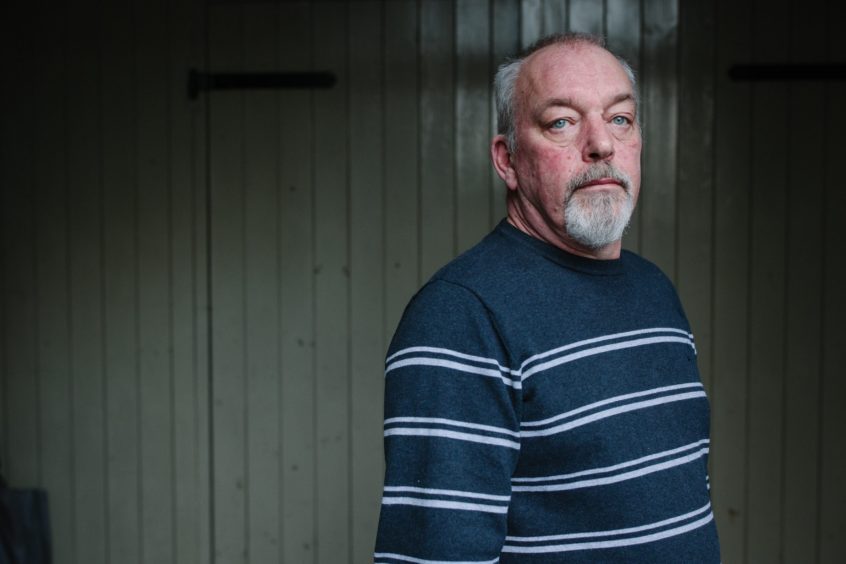 Politicians have demanded answers over the case of a man jailed by mistake as the Crown Office and the sheriff passed the buck between them, and Police Scotland only offered an apology.
Last month, we told how Gary Webb, an innocent grandfather with no criminal record, was taken from his home in handcuffs, driven across the country, held in a police cell overnight then sent to prison for another three nights after two detectives turned up at his house with an arrest warrant for a completely different person.
A prosecutor asked Sheriff Vincent Smith at Hamilton Sheriff Court to remand Mr Webb but the Crown Office refused to comment after being asked about the fiscal's actions.
A spokesman claimed the Crown did not comment on "closed or historic cases" but added it was the sheriff, not the fiscal, who sent Mr Webb to prison, saying: "As with any case, bail or otherwise is ultimately a matter for the presiding sheriff based on the available evidence at the time."
The justiciary, on behalf of Sheriff Smith, said it takes "into account what is put to the court by the Crown and the defence" in all cases.
We told how duty defence solicitor Diarmid Bruce, granted a few minutes to represent Mr Webb in court, "tried very hard to have him liberated" but his pleas were rejected by the court.
Police Scotland, meanwhile, whose officers arrested Mr Webb briefed prosecutors they had the right man – despite evidence, including passports, fingerprints and tattoos, suggesting they had blundered – and refused to comment or say what, if any, steps had been taken to avoid a repetition.
We told how, ahead of the court appearance which saw him sent to HMP Addiewell for three days, police knew Mr Webb's fingerprints and passport details did not match the real suspect and that he did not have an identifying tattoo which the suspect had.
When we asked why officers were sure Mr Webb, of Gatehouse of Fleet, Kirkcudbrightshire, was their suspect, a police spokeswoman said, "We won't be making any further comment" and referred us to a statement issued by Assistant Chief Constable Alan Speirs last month.
South Scotland MSP Colin Smyth said: "The mind boggles over why he was arrested when his passport, fingerprints and the fact he didn't have a tattoo the suspect had was overwhelming evidence police had got the wrong man.
"Questions remain unanswered why the prosecutors allowed him to be put through the ordeal of being remanded in prison in the face of such clear evidence he had nothing to do with this crime.
"To ensure lessons are learned, Gary has a right to know just exactly what the police said to prosecutors that convinced them it was acceptable to pursue an innocent man in this way and cause this totally avoidable distress to Gary."
In 2018, ACC Speirs prompted an angry rebuke from the Police Investigations & Review Commissioner when he said the case, and police's dismissal of Mr Webb's complaint over being sent to prison, was "indicative of the transparency of a process that has facilitated further inquiry".
Kate Frame, the then PIRC, said the way police had dealt with the case was "in fact an illustration of Police Scotland's unwillingness to recognise serious failings…to address matters and suggests an endeavour to keep those matters hidden."
Mr Webb, 60, who was forced to give up his job as a timber yard manager due to the impact being incarcerated had on his mental health, said: "Police Scotland and its behaviour has been utterly despicable. My life has been completely trashed."
He has received more than £100,000 in damages from police over his ordeal, in April 2015.
The PIRC reported five police officers over criminal neglect of duty and attempt to pervert the course of justice but the Crown Office decided in December that none should be prosecuted.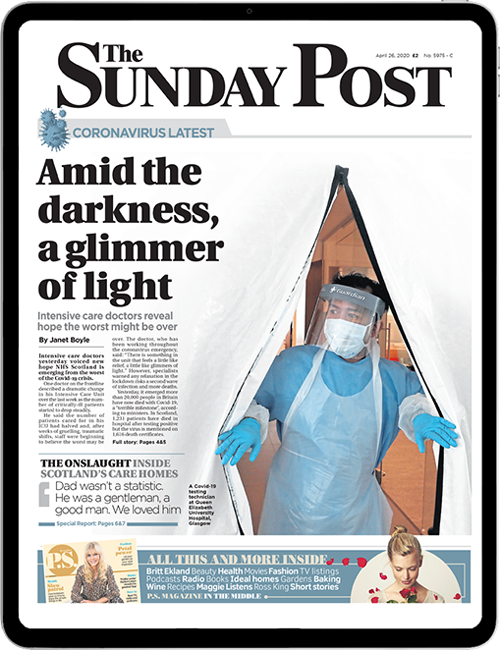 Enjoy the convenience of having The Sunday Post delivered as a digital ePaper straight to your smartphone, tablet or computer.
Subscribe for only £5.49 a month and enjoy all the benefits of the printed paper as a digital replica.
Subscribe