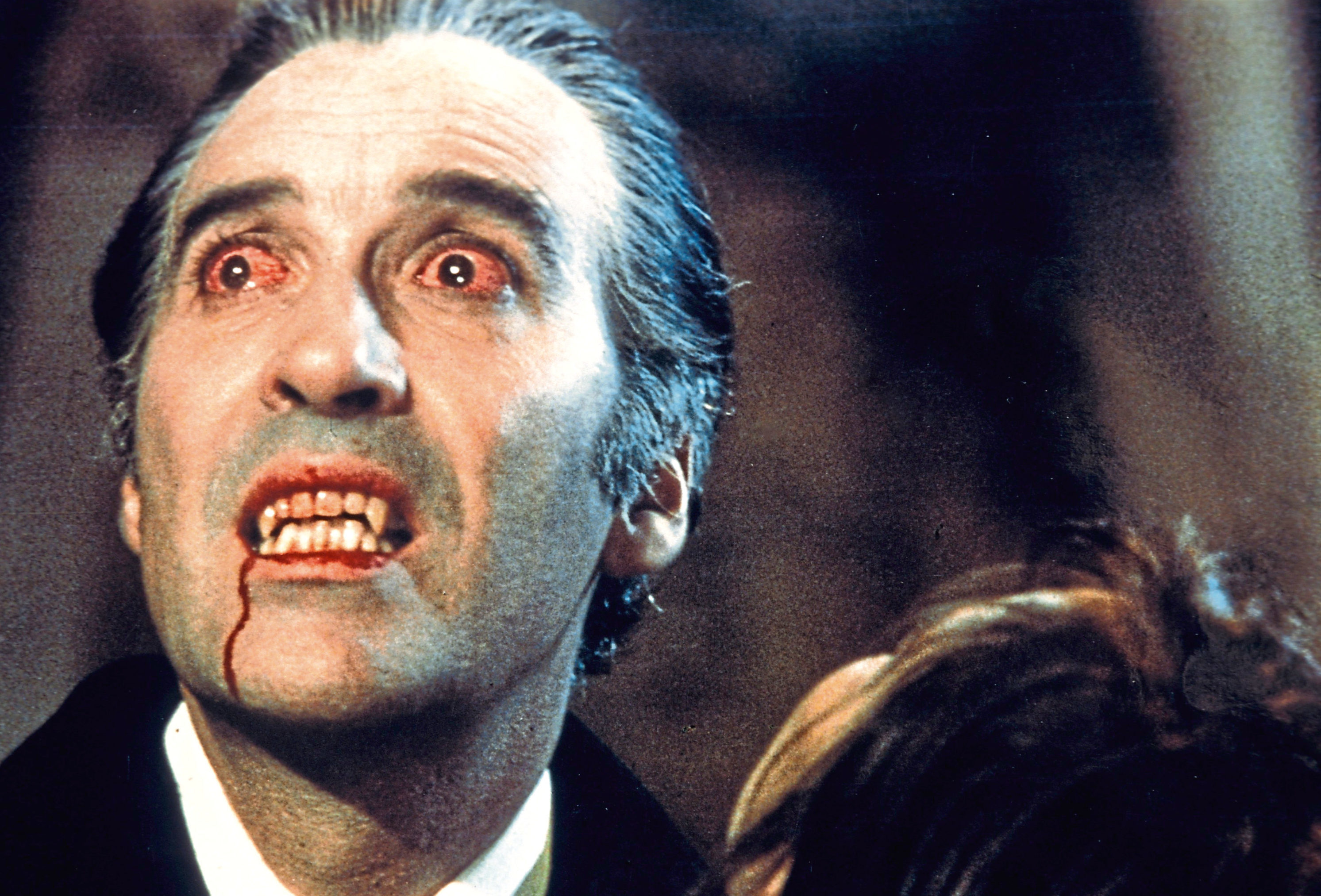 YOU may be a little old for trick-or-treating, but there's another way you can still celebrate Halloween.
Why not draw the curtains, turn off the lights and scare yourself silly with a classic horror film?
Here, Alan Shaw picks out ten of the best spooktacular classics.
1 THE EXORCIST
Many people think this 1973 shocker is the scariest film of all time.
The BBC's top film critic Dr Mark Kermode is one of them, and he should know having written his PhD thesis on horror fiction.
So obsessed is the good doctor with his "favourite film of all time" that while on honeymoon in the States, he took his wife on a pilgrimage to "The Exorcist Steps" in Georgetown, Washington DC that feature in an iconic scene from the film.
The flick's based on William Peter Blatty's novel of the same name which tells the story of the demonic possession of a 12-year-old girl, and her mother's attempts to win her back through an exorcism performed by two priests.
It's probably no surprise that there were rumours that the set was cursed after the film endured a troubled production, including the toddler son of one of the lead actors being hospitalised after being hit by a motorcycle.
Though The Exorcist only opened in 26 theatres across America, it soon became a huge hit and is one of the highest-grossing films in history.
It also earned no fewer than 10 Oscar nominations including being the first horror to be up for Best Picture, and won for Best Sound and Writing (Adapted Screenplay).
And the cast was certainly put through the mill to get what director William Friedkin required.
He manipulated them in the old Hollywood style to get the genuine reactions he wanted.
Both 14-year-old Linda Blair who played Regan, the possessed girl, and Ellen Burstyn who played her mother suffered back injuries after being jerked around violently in harnesses – the latter being upset that a shot of her screaming in genuine pain was used in the final film.
Jason Miller, meanwhile, was told that pea soup would hit him in the chest, not the face, in a projectile vomiting scene resulting in his realistic, disgusted reaction.
2 THE SHINING
https://www.youtube.com/watch?v=3b726feAhdU
Opinions are divided chez Shaw about this adaptation of Stephen King's horror novel. I love it, Mrs S loathes it.
But she can't deny that the scene in which Jack Nicholson axes his way through a door, grinning maniacally and shouting, "Here's Johnny!" is a classic Hollywood moment.
Such is director Stanley Kubrick's painstaking devotion to detail that people have written entire essays on what various things mean, including the impossible layout of the Overlook hotel where the increasingly insane Jack and his family find themselves marooned after he takes a job as a caretaker.
I don't understand a lot of them but I'll tell you one thing, I'll never stay in Room 237 in any hotel ever again.
3 THE OMEN
Gregory Peck and Lee Remick provide suitable gravitas in this tale of a US ambassador and his wife who are unaware that their son Damien is, well, the Antichrist.
But I reckon Billie Whitelaw steals the show as Mrs Baylock, who takes over as his nanny after the previous one hangs herself at his fifth birthday party and knows exactly what's going on.
Legendary film composer Jerry Goldsmith won his only Oscar for the score, which was used to great comic effect in Only Fools And Horses to accompany Rodney's horrified expression when Del Boy announces his son's name – Damien!
4 HALLOWEEN
John Carpenter's classic horror is the first in a long line of "slasher" flicks inspired by Alfred Hitchcock's Psycho.
A huge financial success, it cost $300,000 to make but took $70 million at the box office, and spawned a long-running franchise that filled in the back-story of masked madman Michael Myers.
It also set Jamie Lee Curtis up as a star, and more specifically a scream queen, and her character Laurie Strode is credited as creating the horror trope of the "final girl", the last one standing who triumphs in the end.
5 DRACULA
With almost 300 movies under his cape, ol' Vampire Vlad is the most-portrayed character in cinema history.
So which of the fanged one's films should we choose? No competition, as far as I'm concerned Sir Christopher Lee WAS Dracula.
He played the undead Transylvanian more than half-a-dozen times but you can't beat the 1958 Hammer original with his great pal Peter Cushing as Van Helsing.
6 ROSEMARY'S BABY
This psychological horror made a star of Mia Farrow, whose character Rosemary suspects an evil cult wants to take her baby for use in their rituals.
But it's worse than that, the father of her baby isn't husband John Cassavetes but El Diablo himself.
Farrow was reluctant to film a scene in which she wanders into real Manhattan traffic but director Roman Polanski reassured her, saying: "No one's going to hit a pregnant woman!"
7 FRANKENSTEIN
Another classic horror character with a huge back catalogue but you have to go with the classic 1931 Universal picture starring the great Boris Karloff as the Creature.
It's got everything you need, a mad professor, a hunchbacked lab assistant, a damsel in distress and angry villagers with flaming torches, all shot in atmospheric black and white.
It also inspired the truly wonderful horror spoof Young Frankenstein, for which Mel Brooks reused much of the old scenery and lab equipment.
Speaking of spoofs and mad scientists, it's just a shame I couldn't find room on this list for Carry On Screaming, the team's affectionate send-up of the Hammer horrors starring Kenny Williams as Doctor Watt – you know, Who's cousin.
8 THE THING
Another John Carpenter picture, this bombed when it came out, possibly because it was up against ET, an altogether friendlier version of extra-terrestrial visitation.
But it found its audience on VHS and is now regarded as one of the best sci-fi horrors ever made with special effects that, though more than 30 years old, still have the capacity to shock and disgust.
Carpenter's favourite leading man Kurt Russell is brilliant as the taciturn helicopter pilot whose Antarctic station is terrorised by something that was dug out of the ice, something that can imitate anyone and anything.
9 FRIDAY THE 13TH
Written to cash in on the success of Halloween, this spawned one of Hollywood's most successful franchises of 12 and counting slasher flicks.
Like Halloween it features a masked knifeman, though this one's called Jason Voorhees and he wears a hockey mask, not a white-painted face of William Shatner!
The first film has him carrying out a mass killing at a holiday camp and this was the inspiration for the classic horror genre of "the cabin in the woods" frightener.
10 SCREAM
Scream is the clever movie that satirises and sends up all those slasher movie clichés that were started by Halloween and Friday The 13th.
It has its own masked madman, Ghostface, and a bunch of cinema-literate high-school kids who are well aware of all the classic horror movie tropes, like saying "I'll be right back" before you go down to the basement/garage/shed where an evil killer lurks.
But it's more than a simple spoof. It's a scary, clever, funny whodunit – the opening sequence in which Drew Barrymore is terrorised over the phone before meeting a grisly end is just brilliant – and it deservedly became the highest-grossing slasher flick in history.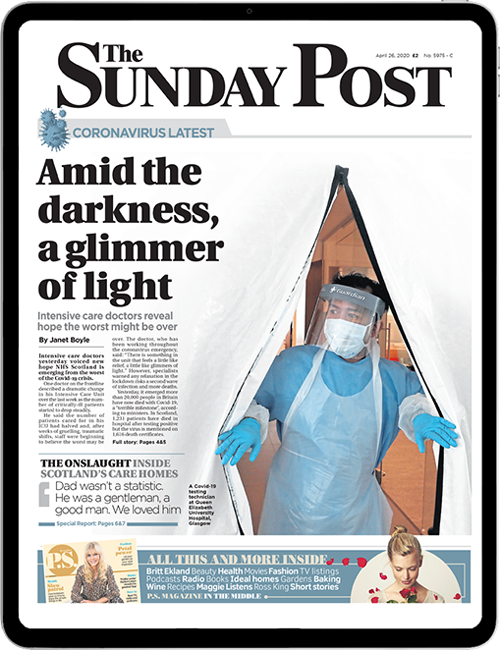 Enjoy the convenience of having The Sunday Post delivered as a digital ePaper straight to your smartphone, tablet or computer.
Subscribe for only £5.49 a month and enjoy all the benefits of the printed paper as a digital replica.
Subscribe