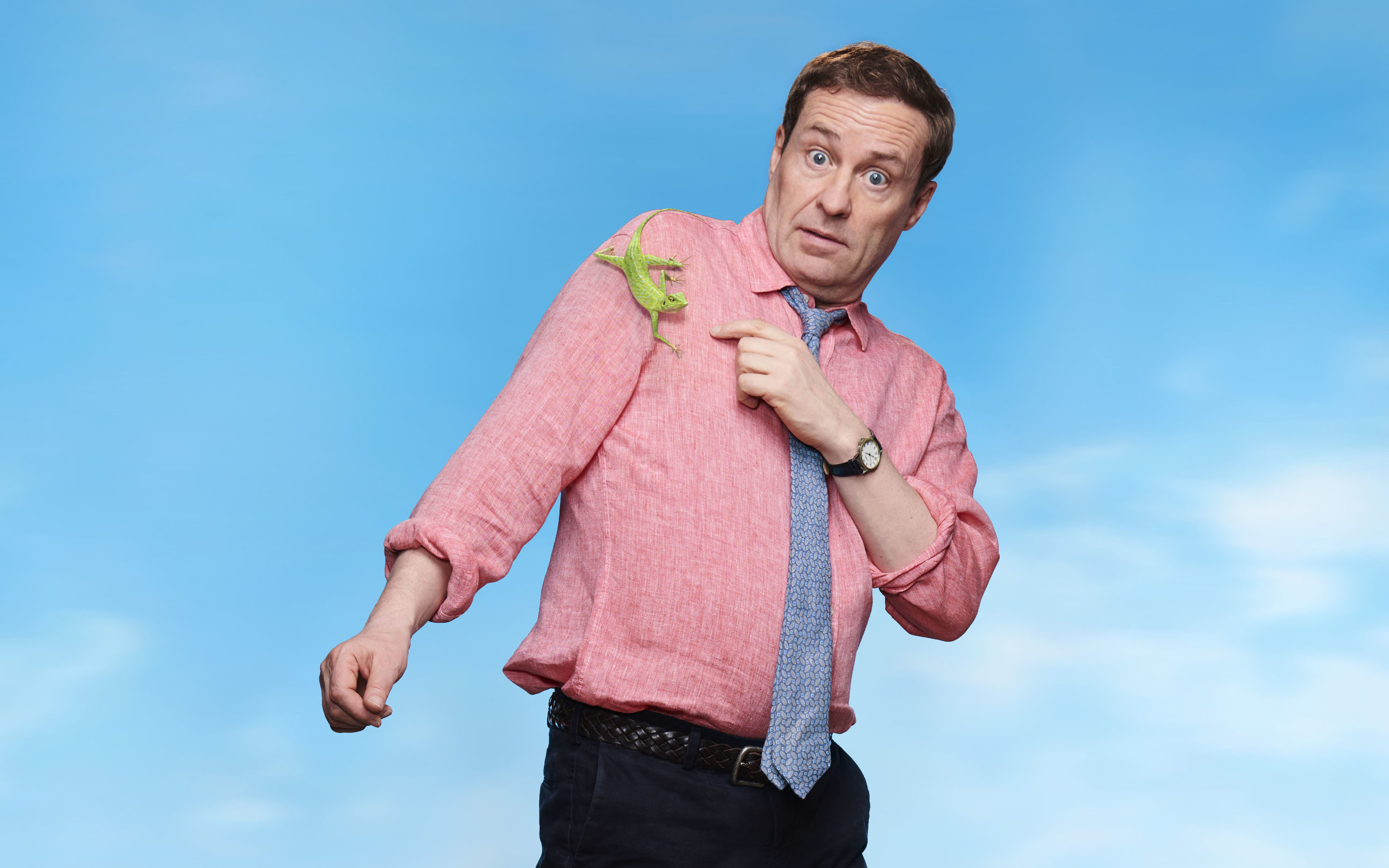 IT sounds like the best job in the world – being paid to spend half your year on a sun-kissed Caribbean island.
And while he's not complaining or seeking sympathy, Ardal O'Hanlon says Death In Paradise isn't quite the idyll it appears on screen.
BBC1's light-hearted murder-mystery series is shot on Guadeloupe and millions tune in to the new series each January to brighten the winter gloom.
"It's become a very big part of my life," says Ardal, who plays Detective Inspector Jack Mooney in the show.
"It takes up a huge chunk of time and working in the Caribbean is obviously a very different lifestyle.
"I love working with a big team of people. It's in sharp contrast to doing stand-up, which is a lonely road a lot of the time.
"Everyone thinks we're knocking back daiquiris on the beach and snorkelling with turtles. But it's not like that.
"It's a bit chaotic as we shoot during the hurricane season and the weather is very temperamental. So it is very hot and challenging, but it is a great job."
Glorious scenery and quirky humour aside, the big appeal for many is trying to work out the killer, with each episode ending with Jack lining up all the suspects and then revealing whodunit.
And that, says Ardal, is one of the biggest challenges of the job.
"They are tough days. When you see it in the scripts, it's like a one-man show at the Edinburgh Fringe.
"And you're doing one every two weeks, so it takes up a lot of your time.
"Not only are you working 12 hours-a-day in the heat and humidity, you are spending your evenings learning 15 pages of what's basically a piece of theatre."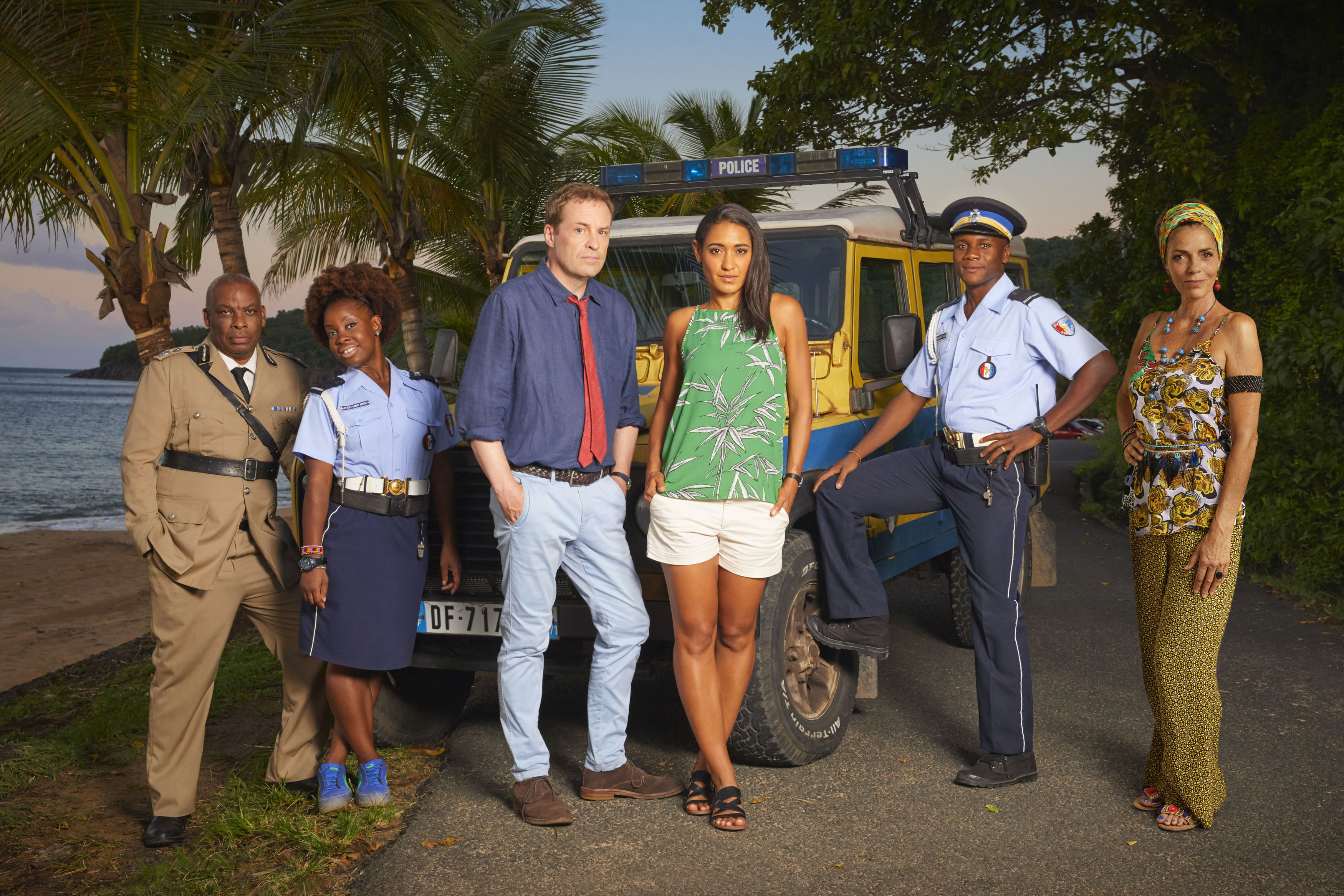 Ardal admits there's plenty that's good, too, including getting away from it all in the rainforests. But the good times can't roll too high.
"I know how to manage myself a little bit better now," he confides.
"When you're on an island like that with the crew and guest cast, it does tend to get very boozy.
"But I learned how to look after my time and not go out every night."
This series is Ardal's third. He will be back filming the next series in a few months but says: "It does take you away from home a lot, so there is a shelf life."
Before he heads off to Guadeloupe – and immediately he gets back – Ardal will be doing his other great love, stand-up.
His The Showing Off Must Go On tour (See mickperrin.com) starts next month and resumes later in the year.
He'll be in Aberdeen on November 12, before dates in Glasgow, Stirling and Edinburgh the following three days.
"The last big tour was in 2013," said Ardal, fondly remembered as hapless cleric Dougal in Father Ted.
"I'm really relishing getting back in a meaningful way. I feel it's quite urgent, given my age and all that's been happening in the world."
That means Ardal will have no shortage of fresh material, though he has more timeless stuff he's jotted down in notepads over the years.
"I know very well that doing stand-up is very masochistic.
"I'm a shy person and I come from a quiet, hardworking household with none of my role models being in showbusiness.
"So, I've always been conflicted. But I felt stand-up was really helpful in overcoming what was a crippling shyness, particularly in my childhood and early teens.
"I had a very real terror at first but you get over that and nerves aren't a factor now.
"As you get older you get more confident and you have more courage in your own convictions.
"I would have been excessively cautious 20 years ago and wouldn't do a joke until I'd tried it out 50 times. Now that's all changed."
Death In Paradise BBC1, Thur, 9pm.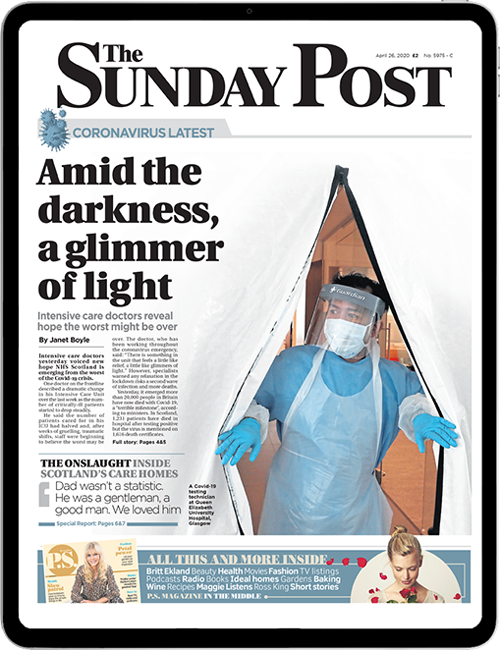 Enjoy the convenience of having The Sunday Post delivered as a digital ePaper straight to your smartphone, tablet or computer.
Subscribe for only £5.49 a month and enjoy all the benefits of the printed paper as a digital replica.
Subscribe