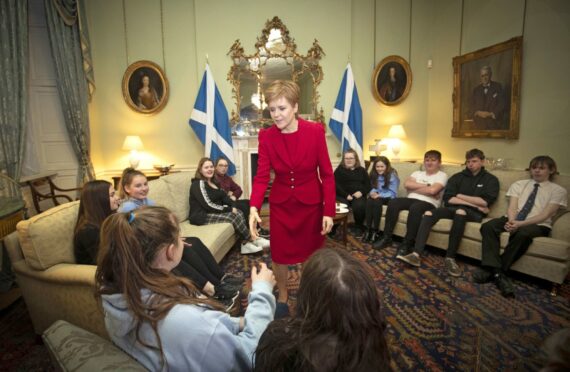 Nicola Sturgeon's resignation risks derailing her promise to improve the life chances of care-experienced young people, according to the head of the national programme to deliver her pledge.
Fiona Duncan, chair of The Promise Scotland, the agency founded by Sturgeon to deliver her vow to improve the lives of children in care, revealed her fears over the first minister's departure. She said there was a danger the high-profile mission could drop down the list of priorities of any incoming first minister.
In 2020, Sturgeon pledged to keep The Promise and make sure children and young people in care "grow up loved, safe and respected", a commitment backed by all Scotland's political parties.
Duncan said: "We are three years down the line from the care review's conclusions so I am hoping we have neutralised the politics of it.
"There is a risk because the first minister is so personally passionate about The Promise. She does care about it and that's a good thing. I do think other party leaders care about it but they maybe don't have the same platform to talk about it that she does.
"The first minister made an announcement in October 2016 when she was closing the SNP conference to young people who had been in care and who were in the audience listening. It was emotional, the cameras scanned to the young people's faces in the audience and they were in tears.
"I worked with lots of those young people and actually two of them are very involved in The Promise. One of them is a staff member and the other one is on the oversight board. They talk about how special that moment felt, how they often had felt overlooked and ignored and stigmatised.
"But there's an uncertainty around who her successor will be and there's an uncertainty about whether the promise will have the same level of priority or whether it will have this same level of prominence."
Sturgeon pledged continued ­support for the plan in her resignation speech. When she resigned on February 15 after eight years in office, she said she would continue advocating for care-experienced young people.
She said: "While I am stepping down from leadership, I am not leaving politics. There are many issues I care deeply about and hope to champion in future. One of these is The Promise – the national mission, so close to my heart, to improve the life chances of care-experienced young people and ensure that they grow up nurtured and loved."
The Promise includes 80 ­recommendations to improve the lives of care-experienced children and young people in Scotland and a 10-year implementation plan, following the Scottish Government's Independent Care Review.
Sturgeon announced The Promise after the damning report highlighted "separation, trauma, stigma and pain" in the care system. In her resignation speech, she said her commitment to care-experienced young people would be "lifelong".
Duncan added: "It meant a lot to hear the first minister talk about all of this in her resignation speech just the other week about how much she personally cares about this.
"We have engaged with the candidates. Humza Yousaf and Kate Forbes both have portfolios that reference The Promise. We have had engagement with them in terms of delivery so I don't know what impact it will have but the pledge continues to be a commitment to all political parties."
The Promise was set up by ministers with a budget of more than £1 million in 2021 after an official review concluded children in care were being failed.
But its 18-strong staff, headed by £100,000-a-year chief executive Fraser McKinlay, have "no regulatory powers or service delivery function".
They have been accused of failing to make a real difference while Labour MSP Monica Lennon said: "There are legitimate concerns this is nothing more than an expensive talking shop."
Duncan said: "I was surprised by Monica Lennon's comments. MSPs have told me they will fight for children and families and not against one another about this and not against The Promise. It's easy for anybody to have a go at me or The Promise for responsibilities that don't sit with us.
"There is a risk that this organisation becomes a lightning rod for all that's good and all that's bad rather than in the middle, ­supporting and orchestrating all the changes that have to happen and holding to account the organisations that do have statutory duties and responsibilities. I am careful about how we frame our position in making sure changes happen and holding people to account for not moving fast enough."
Duncan said her organisation had helped to deliver a number of concrete projects across Scotland, including Family Support Hubs in South Lanarkshire that provide help from pregnancy until 18 years.
Other schemes include more than 100 Promise Keepers at Renfrewshire Council encouraging others to change how they support care-experienced people.
East Dunbartonshire Education Promise Implementation group has also developed an awareness-raising training programme, attended by early-years heads of centres as well as primary and secondary depute head teachers.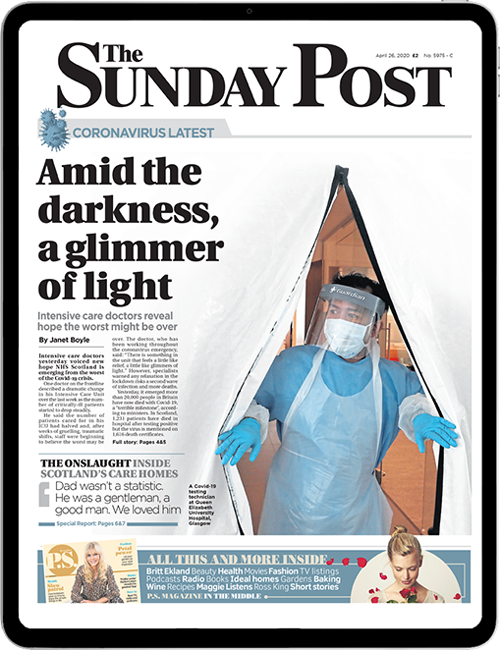 Enjoy the convenience of having The Sunday Post delivered as a digital ePaper straight to your smartphone, tablet or computer.
Subscribe for only £5.49 a month and enjoy all the benefits of the printed paper as a digital replica.
Subscribe