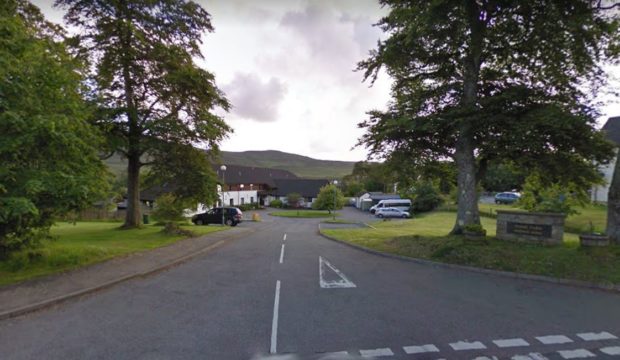 Health Secretary Jeanne Freeman is seeking the power to buy care homes, we can reveal.
The move – along with an official attempt to assess the value of Scotland's residential homes –has prompted operators to accuse ministers of planning "backdoor nationalisation" of the care sector.
An amendment allowing the purchase of homes is set to be added to new emergency coronavirus legislation being considered by MSPs on Wednesday.
Meanwhile, we can also reveal, government officials have been asking property experts to calculate a market value for Scotland's 1,000 independent care homes – which industry experts say could reach £3 billion.
Yesterday, operators claimed the move shows the industry is being made a scapegoat for government failures following the deaths of more than 1,400 residents.
Ministers have been accused of abandoning care homes to infection as staff struggled to get tested or secure protective equipment; guidelines suggest, in some circumstances, staff could continue to work after testing positive; and elderly patients were discharged from hospital into homes without being tested.
Renaissance Care owner Robert Kilgour said: "We've been working night and day to keep staff and residents safe while begging again and again for testing from the very beginning of the pandemic with little result until the last two weeks, and this feels like the government making us scapegoats for their failures.
"Many owners will have genuine concern that this is an attempt to nationalise the care sector through the back door when we should all be working together and putting people before politics.
"It's deeply disappointing, and a slap in the face."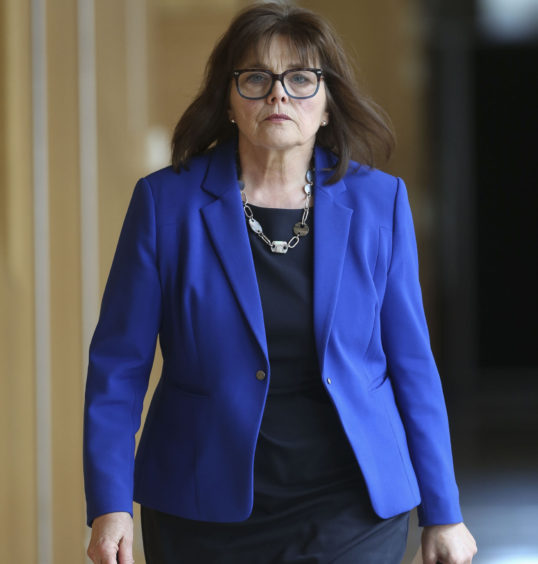 Health chiefs already have the power to step in to run or close failing care homes. Last week the Care Inspectorate started legal action to de-register Home Farm Care Home in Portree, Skye, where it yesterday emerged a 10th resident has died of coronavirus. The home is currently being run by NHS Highland, but remains under the ownership of care provider HC-One.
But the new legislation aims to enhance these powers and allow a health authority to take over ownership too.
Official correspondence seen by The Sunday Post reveals that under the proposed new Coronavirus Scotland Bill, Jeane Freeman said the extra powers would "put beyond doubt that health boards and other agency bodies such as NHS, NSS and HIS have the powers to purchase a care home or care at home service if a service was unable to continue to deliver care due to a failure of service".
She added: "Scottish Ministers already have the common law powers to enter into agreements to purchase a property and therefore businesses, but this provision will provide additional clarity that a health board, agency body or local authority has a clear power to take ownership of a care service in light of a failure to continue to provide services either due to financial distress or if there is a threat to the life, health or wellbeing of any person."
Dr Donald Macaskill of Scottish Care, which represents 800 homes, said: "We are concerned about this, particularly over the very subjective language being used and the fact there has been absolutely no consultation with us at all.
"So many questions are not being answered, including exactly who will decide whether a care home service is a threat to life or wellbeing.
"And there is no real appreciation that care homes may be run by a charity or owned by the bank instead of an individual owner.
"This is ill timed and will cause greater distress to care home owners who have been facing dreadful challenges during the pandemic by people who don't fully understand the realistic sense of providing quality care."
MSP Murdo Fraser, who chairs the Scottish Parliament's Covid-19 committee, said: "It has been quite clear the government have been pretty hostile towards the care home sector and have effectively been making them scapegoats for the high number of deaths.
"That is a disgraceful approach by a government intent on covering up their own failings."
Scottish Conservative shadow health secretary Miles Briggs said: "I'm astonished that these discussions have obviously been going on about buying care homes right in the middle of the biggest public health crisis of our time when we should all be working together."
The Scottish Government said: "The provision is on the basis of a provider willing to sell their care home and would be linked to a failure of service due to coronavirus.
"The provision is needed to ensure that those requiring care have security over the continuity and quality of that care if this service were to be impacted during the pandemic."
It said it was unaware of officials exploring the value of care homes.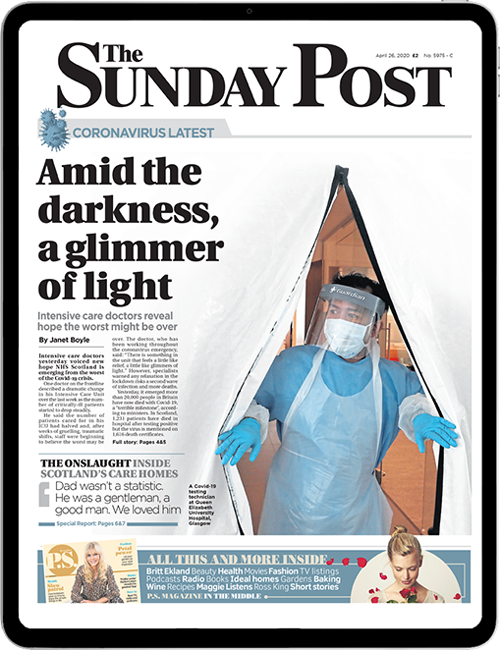 Enjoy the convenience of having The Sunday Post delivered as a digital ePaper straight to your smartphone, tablet or computer.
Subscribe for only £5.49 a month and enjoy all the benefits of the printed paper as a digital replica.
Subscribe