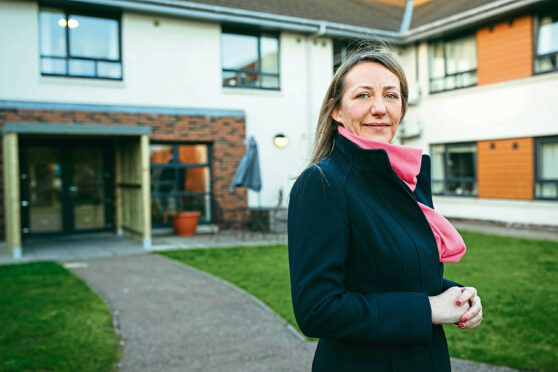 Care homes are recruiting workers by offering a £1,000 signing-on bonus amid a recruitment crisis threatening to force closures.
A recent sector survey shows 90% of care homes have found recruitment and retention problematic with private providers blaming Brexit and the pandemic.
However, trade unions say care homes must pay their workers more and accuse companies who offer £1,000 incentives of "rearranging the deck chairs on the Titanic".
Scottish Labour says a minimum hourly rate of £15 must be offered to fix the recruitment problems in the sector.
Scotland's biggest care home provider, Balhousie, is currently offering a £1,000 signing-on bonus to all newly recruited senior care assistants, who will be paid around £10 an hour.
Balhousie Care Group chief executive Jill Kerr said: "We have seen care workers, and in particular nurses, leaving the sector since the onset of the pandemic, understandably with the unimaginable challenges it brought to their working lives.
"Equally, with the herald of Brexit, we witnessed many European care staff leaving the sector, and the UK.
"We are very keen to welcome applicants from all backgrounds to a wide variety of opportunities across our 26 homes in secure, permanent positions, with the offer of flexible working, rewards, incentives, and yes, £1,000 sign-on bonus for some roles."
Care homes 'will be forced to choose between breaking law or being understaffed'
David Moxham, Scottish Trades Union Congress deputy general secretary, said: "Golden hellos will fix nothing and are tantamount to rearranging the deck chairs on the Titanic. This crisis might have been worsened by Brexit and the pandemic, but its roots go far deeper.
"For too long care work, largely undertaken by women, has been undervalued and underpaid. It is nothing short of a disgrace that we have had to fight so long simply to get the Living Wage for care workers, they deserve so much more."
A commitment to ensure adult social care workers receive at least the Real Living Wage of £9.50 an hour was agreed by the Scottish Government earlier this year.
Scottish Labour's social care spokesperson Paul O'Kane said the deal was pitiful and called for a minimum of £15 an hour to be paid.
He said: "Social care workers have been underpaid and underappreciated for years and now we are all paying the price – in social care and across our NHS.
"The social care staffing crisis is wreaking havoc on the NHS, with spiralling rates of delayed discharge piling pressure on to already-stretched hospital wards.
"We need to build a real National Care Service and fix the structural problems that plague the current system, starting with paying carers a fair wage of £15 per hour."
Dr Donald Macaskill, CEO of Scottish Care, the membership organisation for private care homes in Scotland, admitted that offering bonuses to new starts to tackle workforce shortages was unsustainable.
He said: "Before Brexit, around 6% of care staff in Scotland were EU citizens, many of which have since left.
"And, as Covid restrictions ease and businesses reopen, we are seeing staff leaving the care sector to return to previous jobs or new sectors.
"Care workers have been working tirelessly over the last 19 months, protecting and caring for residents in our care homes and service users in the community.
"We are now seeing the impact of the pandemic on our workforce, who are exhausted and burnt out. This isn't sustainable. We need to ease the burden on our current workforce and find ways to draw more people into the sector."
Social Care Minister Kevin Stewart said: "Over the last five years we've provided additional funding to ensure that adult social care staff delivering direct care are paid at least the Real Living Wage.
"We're now going further and providing almost £50 million to ensure these staff get paid over £10 an hour. That's a pay rise of over 5% for staff who were on the Real Living Wage.
"We are committed to implementing the recommendations of the Independent Review of Adult Social Care and recently launched a consultation ahead of the creation of a National Care Service which will ensure everyone who needs it can expect the same standards of person-centred care, wherever they live in Scotland."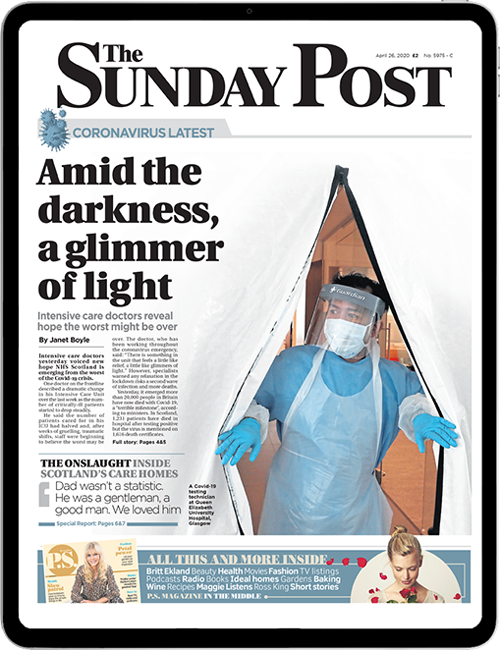 Enjoy the convenience of having The Sunday Post delivered as a digital ePaper straight to your smartphone, tablet or computer.
Subscribe for only £5.49 a month and enjoy all the benefits of the printed paper as a digital replica.
Subscribe