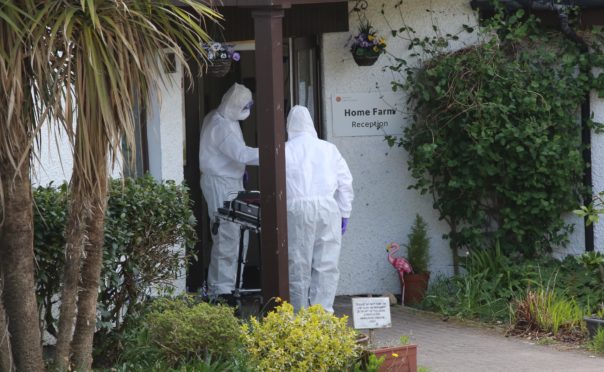 Ministers must announce a 2020-style lockdown to protect care homes from the new variant, according to the chief executive of care homes umbrella body Scottish Care.
Dr Donald Macaskill said lessons have been learned from previous Covid waves and protective measures are in place. However, he warned they may not be enough against the Omicron variant.
He said: "We need to think every seriously about what is ultimately important.
"If the preservation of life, especially those who are most vulnerable, which is our older population, is deemed by our society to be of critical importance – and I would say it is – then it's incumbent on us to protect those people by taking measures which might cost us in terms of our economy and our own health and wellbeing.
"The only way I can see to stop the transmission of this spreading any faster and further is a lockdown like 2020."
In March 2020 there was a push to place hospital patients in care homes, often without their consent.
Many of those who were moved were not tested for Covid and among those who were tested, some were positive and infected others.
Our hidden heartache: Care home company reveals the true toll of Covid on residents and staff
Dr Macaskill said: "I think everybody's learned some very painful lessons.
"We know there are hundreds of people in hospital right now who don't need to be there but who would be better supported in their own home or in a care home.
"It's about whether there are enough staff in the care homes or communities to enable people to be transferred out of hospital.
"The answer at the moment is in some parts of Scotland there is not but nobody is being placed in a care home they or their family has not consented to.
"Families are much more involved than they had been."
There is also much more stringent measures in place to prevent Covid outbreaks in care homes, according to Dr Macaskill.
He said: "Anybody who comes in has to have a negative lateral flow test, whether they're a staff member or a family member.
"Two households is now the limit for visiting, and families are aware of that.
"They're living in communities where there's high levels of this virus and that's only going to get worse. They know that puts their loved ones at risk.
"What is different is we know the horrendous cost, both psychologically and physically, to residents not seeing their families.
"So, we're not going to go back to a situation where nobody gets in but we're going to have a protective lockdown which means people are allowed in, but with real caution."
Dr Macaskill said staff are exhausted and almost 20% of the workforce are on long-term sick leave.
However, he believes the sector has the resilience to get through the next wave of Covid.
He said: "Those who are leaders in social care have to be really authentic and show they're worried but they will be there and we'll get through this together.
"I know it sounds very Churchillian, but we can't stop the pandemic getting worse now – we should have done that a few weeks ago – but with the knowledge we now have about what keeps people safe, providing we have enough staff, we will get through the next few weeks."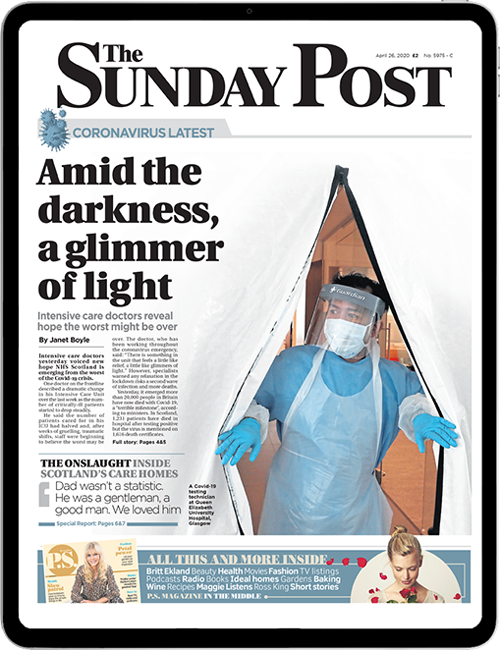 Enjoy the convenience of having The Sunday Post delivered as a digital ePaper straight to your smartphone, tablet or computer.
Subscribe for only £5.49 a month and enjoy all the benefits of the printed paper as a digital replica.
Subscribe