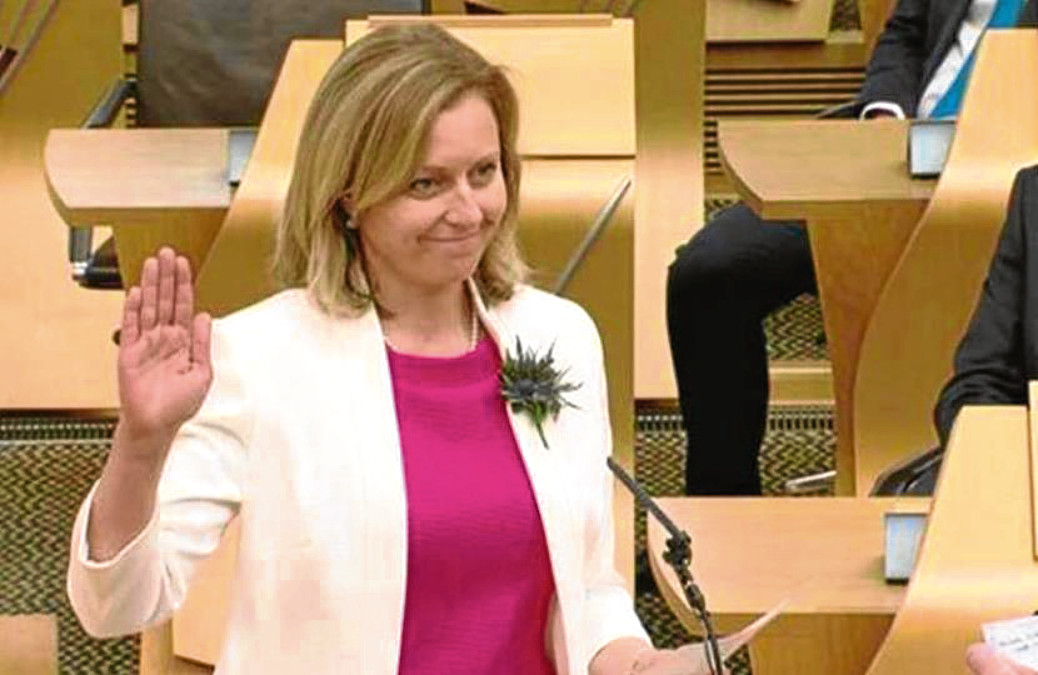 A WOULD-BE Tory MSP is a member of controversial fox hunting clubs in the Scottish Borders, it has emerged.
Rachael Hamilton, the Conservative candidate for the Holyrood by-election in Ettrick, Roxburgh and Berwickshire, rides with the Lauderdale and Duke of Buccleuch hunts – which have both been accused of animal rights abuses by the League Against Cruel Sport.
Hunting foxes with hounds was outlawed in Scotland in 2002. But there is a permitted exemption that allows the use of hounds to flush out foxes, so riders can shoot them as a form of pest control.
The LACS says it has passed footage to Police Scotland and the Scottish Government from December 2015 which it says shows riders hunting without guns.
Mrs Hamilton had denied she was with either hunt when the footage was taken.
The Holyrood by-election will take place on June 8 – the same day as the General Election.
The MSP for the seat, Conservative John Lamont, has stood down to fight the same seat in the General Election.
Mrs Hamilton and her husband, Billy Hamilton, regularly host the Buccleuch hunt at their plush hotel, the Buccleuch Arms hotel in St Boswells.
The SNP has called on Mrs Hamilton to "consider her fitness to stand" in the by-election.
A spokesman said: "Rachael Hamilton should come clean. She should fess up to what she knows about illegal hunts in Scotland, whether she's ever been involved and consider her fitness to stand for election to Holyrood."
A spokesman for the LACS said: "If a prospective MSP is riding with Scottish fox hunts and sees the same kind of suspicious behaviour we see, we would be surprised if she had not made any complaints to the police."
A Tory spokesman said: "Common ridings and organised hunts have been an integral part of Borders life for generations.
"Rachael is part of that way of life and has been since moving to the area as a teenager."
Meanwhile, Labour faces calls to suspend Douglas Beattie, who is standing to be a Westminster MP in Dumfriesshire, Clydesdale and Tweeddale, after social media posts emerged in which he claimed soldiers who served in the Troubles had "blood on [their] hands".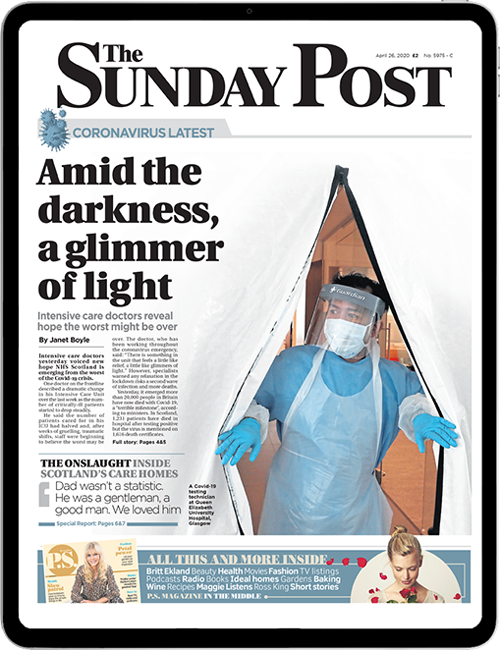 Enjoy the convenience of having The Sunday Post delivered as a digital ePaper straight to your smartphone, tablet or computer.
Subscribe for only £5.49 a month and enjoy all the benefits of the printed paper as a digital replica.
Subscribe