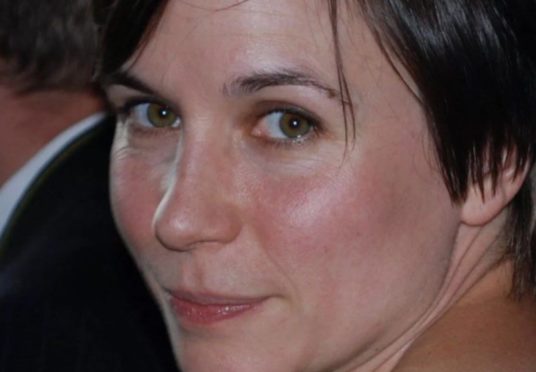 It is 286 days since Nick Harris held his wife's hand and he will never forget the date. It was the last time.
"It was March 29. I held her hand, hugged her, kissed her," he said.
Nick's wife Helen, who had been diagnosed with terminal brain cancer four years earlier, was being cared for in a hospice but the arrival of lockdown last March meant he could no longer visit her inside. Instead, after a daily 20-mile drive from home in Helensburgh, he would chat at her window, often sheltering beneath an umbrella.
Just before Christmas, hospice staff called him to say Helen, mum to daughters Daisy, 19, and Isabel, 17, had died. She was 47.
Two years after diagnosis, doctors told her she may only have three months to live but, defiantly – she would endure glioblastoma, the most aggressive form of the disease – Helen fought on for another 30 months. She had always said her girls gave her the motivation to keep going and, just before she died, the proud mum enjoyed some happy news.
"I got news that I had a conditional place at vet school," said Isabel. "When I told her, her speech was limited but she managed to say 'brilliant'. I have wanted to be a vet since I was very young, so it was lovely to deliver that news before she died.
"It was amazing mum survived as long as she did. There were so many times when she took a dip and we thought she might not make it. It was still a huge shock when she died, but she had been so relentlessly positive. That kept us going. She was amazing."
Nick, who marked the couple's 21st wedding anniversary with Helen in October, described how in 2016 their lives were transformed without warning when Helen, then 43, was diagnosed. She had been out walking the dog one day when she realised she couldn't call out Lottie's name.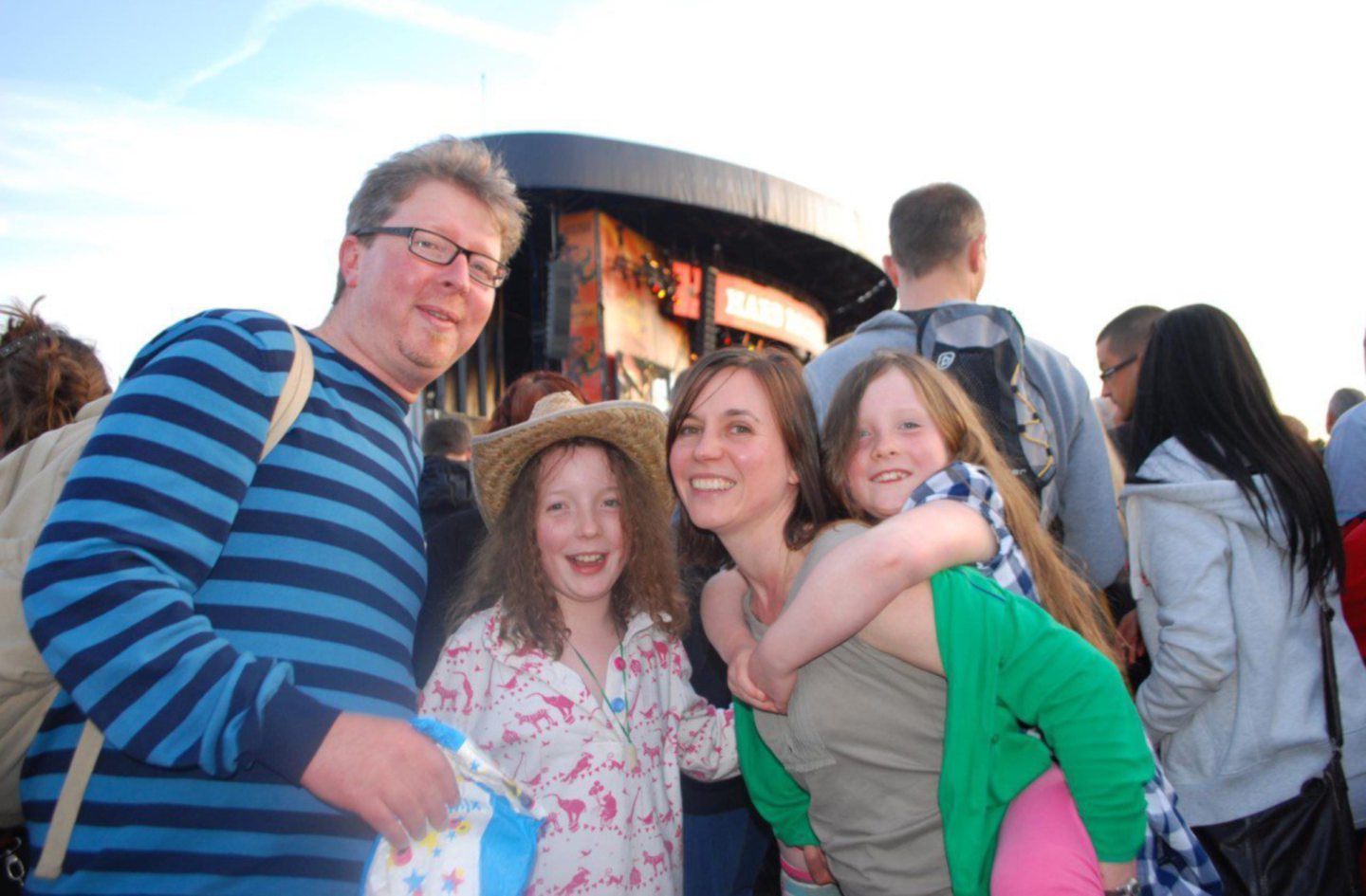 Her speech immediately came back, but Nick insisted Helen be checked out by their GP. The diagnosis was stress but, over the next few weeks, she began to feel numbness in her hands and feet.
Again, doctors thought it was nothing serious, but weeks later when she still wasn't feeling right, she was referred to a neurologist. An MRI scan revealed a tumour the size of a lemon in Helen's brain.
"It was the worst day of my life and it came from nowhere," said Nick. "Helen had her scan and we were nearly back home when my mobile rang. It was the consultant saying he had found something and asking us to turn round and come back. I was just numb.
"Helen had to be admitted to hospital straight away for surgery – but she said she would need to go home and tell the girls first. We just didn't know what to say. In the end, we decided to just tell them the truth.
"We said Helen had a tumour that was probably malignant but they wouldn't know until after surgery. Daisy asked me if her mum was going to die. I said I didn't know, but hopefully not any time soon. It was just a blur after that."
After surgery, where medics managed to remove 85% of the mass, Helen was diagnosed with glioblastoma.
"I had researched all kinds of brain cancer so Helen just looked at me. I said, 'Yeah, that's the bad one'," said Nick. "Once we knew what we were dealing with, my attitude was just to hope that Helen was in the 9% of people who live more than five years.
"Until someone said there was nothing more they could do for Helen, we would just keep on going – and hoping. And even when that happens, let's just find the best in what we have left.
"You just have to find something that's good every day. When your world flies off its axis like that, it's quite the ride, with more ups than you might think, worse downs than you can ever imagine you can cope with, and lesson after lesson about what really matters in life."
Helen underwent chemo and radiotherapy but in May 2018 doctors said the treatment was no longer working. By this stage, all they could do was prescribe steroids to keep the swelling down. The family were told to expect Helen to live for three months.
"Helen said 2017 was the best year of her life," said Nick. "She was terminally ill, but we did so much. We went on nice holidays, squeezed in as many gigs as we could and ate out at all the restaurants she liked. How many people in what may have been the last year of their life look back and say it was the best year of their life?
"From the day she was diagnosed, everything was borrowed time. She even wrote the girls gorgeous goodbye letters in 2017 when new tumours appeared.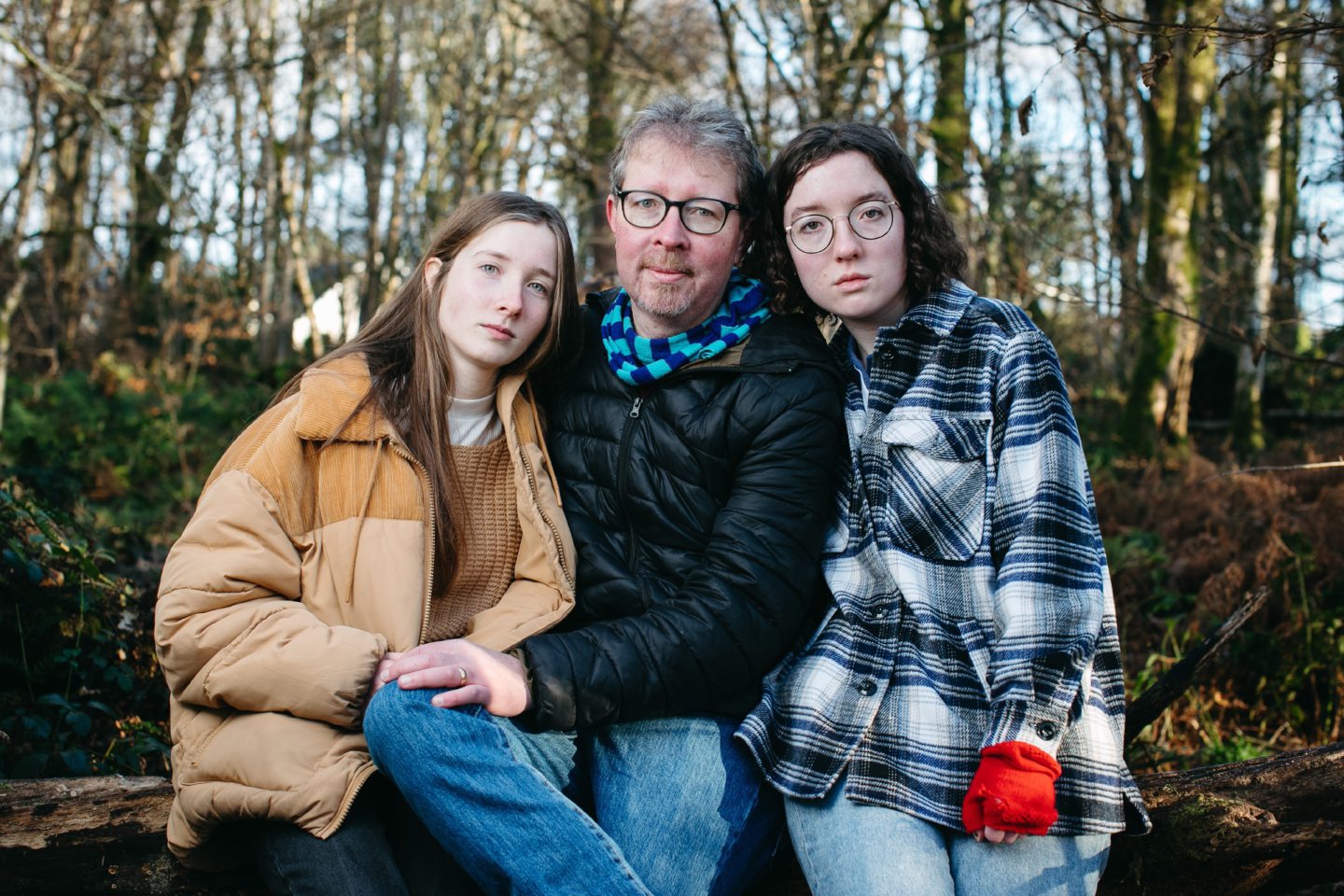 "Of course, they sat in my office gathering dust for three years but I gave them to the girls on the day Helen died. She just always seemed to manage to pull through."
By the start of 2019, Helen's mobility had deteriorated to the point where she was confined to a bed in the living room.
In July that year, she had to move to hospital and four months later to St Margaret's Hospice where she spent the last year of her life.
Nick's last visit was on December 18. The following day, Helen tested positive for Covid after developing a mild cough.
The next day, two-and-a-half years after being told she had just three months left to live, Helen lost her fight with the cancer. "I faced a 45-minute drive, knowing Helen might have died before I got there, or I might have to stand and watch her die from the window," said Nick. "Then they called to say she was gone."
Now, determined to give something back, Nick, Daisy and Isabel have released a video celebrating Helen's life which has already raised £15,000 for the charities that helped care for her after the devastating diagnosis.
Isabel created the heartwarming montage of old photos and home-shot footage. It captures Helen's days as a carefree mum enjoying birthdays and holidays, as well as the way she bravely faced the challenges presented by her illness such as losing her hair and putting on weight due to steroids, and then the months spent confined to a hospital bed in the living room, before the last year of her life in the hospice.
The tribute, titled In Memory Of Mum, was posted on YouTube two weeks ago and has already been viewed nearly 5,000 times. It features the song To Build A Home by the Cinematic Orchestra.
The funds raised will be split between Maggie's drop-in centres, Brain Tumour Research and St Margaret's Hospice.
"Isabel went through hours of old camcorder footage, took photos from Facebook and looked through old family albums and made a video about Helen," said Nick. "Of course, I cried. It's beautiful and amazing – and the level of emotional intelligence and creativity put into it is just stunning. The response has been overwhelming. Our target was £1,500, but we had that on the first day!
"People we don't even know are sending messages and pledging money. It's just such a lovely thing to come out of something so sad."
After Helen's funeral on Wednesday, the family would like to raise as much money in her memory as possible. "Helen was an amazing woman, she was my best friend and made me a better person," said Nick.
"I miss her but I am very lucky to have two girls who are amazing. Just like their mum."
---
Donate to Helen's fund at: tinyurl.com/y45qk69u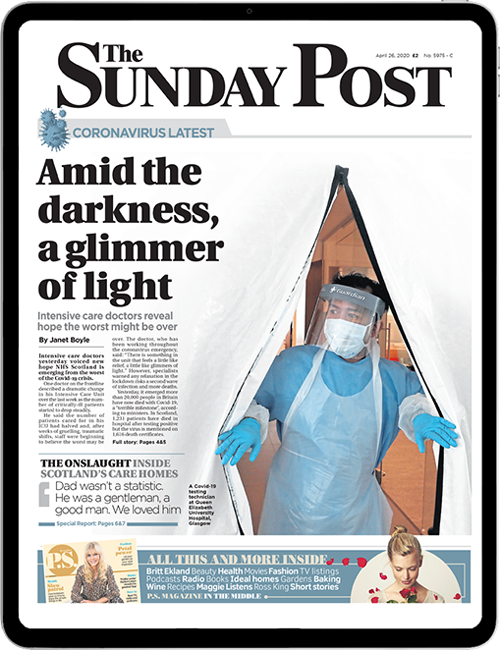 Enjoy the convenience of having The Sunday Post delivered as a digital ePaper straight to your smartphone, tablet or computer.
Subscribe for only £5.49 a month and enjoy all the benefits of the printed paper as a digital replica.
Subscribe