JUST like every year, Hamilton man Gary Lightfoot threw a big Hogmanay bash at his home on December 31.
He always intends for his parties to be small affairs but Gary's house always ends up chock-a-block with friends and family.
New Year's Eve a couple of weeks ago was no different.
He made sure his fridge was well-stocked with plenty of Prosecco and a jumbo steak pie was ready for after The Bells.
Gary and his wife Katia, originally from Italy, welcomed partygoers throughout the evening and a great time was being had by all.
At around 11.30pm, as the excitement was building, the doorbell went and Gary went to see who it was.
He was confronted by a group of 15 revellers wanting access to his home. Gary, however, had no idea who they were.
They did have noticeable Italian accents so, believing they'd been invited by his wife, Gary gave the group a hearty hello – or should that be "ciao" – and dragged them inside.
When Katia saw the group she pulled Gary aside. She'd never seen them before in her life!
Her best guess was that the group had heard about the Hogmanay bash through friends of her friends and chanced their arm.
Since the group seemed to be having a good time, and since Gary is such a genial host, he let the foreign invaders sample some Scottish hospitality.
The Bells came and went, and the visitors loved the rendition of Auld Lang Syne – and agreed even the finest restaurants in Naples weren't a patch on a traditional Scottish steak pie.
As the party wore on, Gary heard a small fuss coming from the kitchen – but his Italian guests weren't causing trouble.
A young man in their group had proposed to his girlfriend, and she'd said yes – a good excuse to open another bottle of fizz, thought Gary.
The shindig eventually drew to a close and the group of interlopers from Italy left before anyone could get their contact details.
Gary was disappointed. He wanted to keep in touch with the mystery couple who got engaged in his kitchen.
He's asked us if any readers can put him in touch with the enigmatic young Romeo and Juliet, pictured on the left. He's got a steak pie recipe for them!
If so, please email sgallacher@sundaypost.com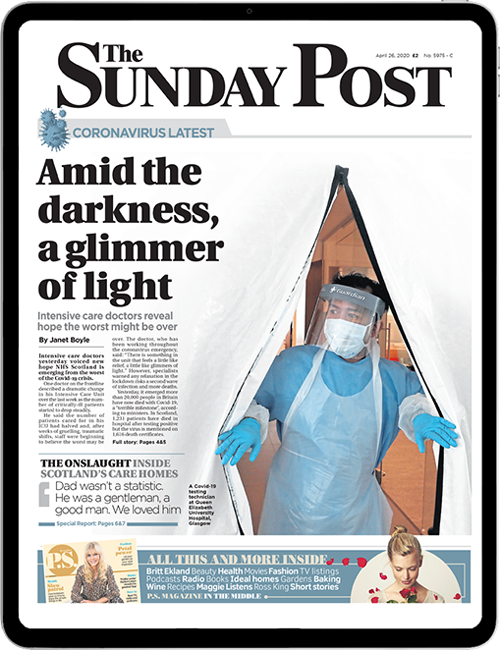 Enjoy the convenience of having The Sunday Post delivered as a digital ePaper straight to your smartphone, tablet or computer.
Subscribe for only £5.49 a month and enjoy all the benefits of the printed paper as a digital replica.
Subscribe