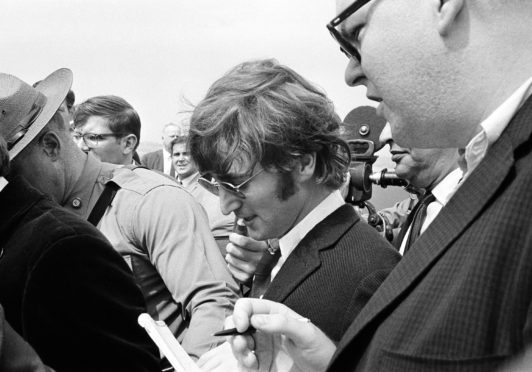 In Acts Against God, Professor David Nash charts the evolution of an age-old crime that has been globally invoked to suppress freedom of expression. From Scotland's most infamous case to our current laws, he tells us about blasphemy.
Where did blasphemy originate?
We see elements in ancient societies but the "creation" comes at the behest of the Abrahamic religions (ie Judaism, Islam, Christianity), all of which are monotheistic.
Once you have written religious doctrines you have the capacity for the creation of "orthodox" beliefs which define the activities and words of dissenters as heretical or sometimes blasphemous.
Has its definition changed over time?
From medieval times, blasphemy was closely tied with beliefs in a God that intervened in human affairs.
Someone trying to command God or curse him, often when drunk, gambling or in mortal peril, was seen as liable to bring down the judgement of God.
Blasphemers were rooted out to avoid divine judgement like plague, famine or defeat in war.
After the Enlightenment, those who doubted Christianity were seen as moral evils that would corrupt the populace, turning them away from secure governmental rule and towards anarchy.
In the 20th Century, government turned away from initiating prosecutions and placed responsibility in the hands of offended individuals. This gave rise to the idea of religious feelings being offended By the end of the 20th Century, definitions of blasphemy rooted within the community once again.
What is Scotland's most infamous blasphemy case?
Scotland witnessed the only death penalty for blasphemy.
Edinburgh medical student, Thomas Aikenhead, went too far in expressing his doubts about the truth of religion.
He was prosecuted and executed in 1697.
He was the victim of an atmosphere of providential fear fuelled by a terrible fire in Edinburgh, bad harvests and the threat of French invasion.
His case became a byword for the worst kind of religious oppression in the name of uncompromising religion and is still invoked today.
How many countries still have blasphemy laws?
We have seen many repeals in the west (Denmark, England, New Zealand, Ireland) but there are other countries which have retained or reinvigorated their laws. Often this serves to strengthen the hand of individual governments in policing their populations or to take action against religious minorities seen as a threat to state security.
And the UK?
In England, the law was repealed in 2008. In Scotland, the Hate Crime Bill, introduced to the Scottish Parliament last month, proposes the abolition of blasphemy, more than 175 years after the last case was prosecuted in the country.
Repeal of blasphemy can portray a modernising Scotland whilst also representing the country's independent duty to work for the multiculturalism promoted by European legal entities and other European countries.
What are the links between blasphemy and censorship?
Blasphemy laws tend to prosecute in Britain after something is judged blasphemous but this doesn't stop prior restraint actions silencing such views.
The British Board of Film Classification used to regularly ask film makers to cut sections of films because they "might" cause offence.
When blasphemy laws existed, I've heard of broadcasters being briefed on what they can and cannot say in an interview before the microphone is switched on.
We'll never know how many publications, works of art or forms of speech never saw the light of day because individuals decided to self-censor.
Acts Against God: A Short History Of Blasphemy is published by Reaktion.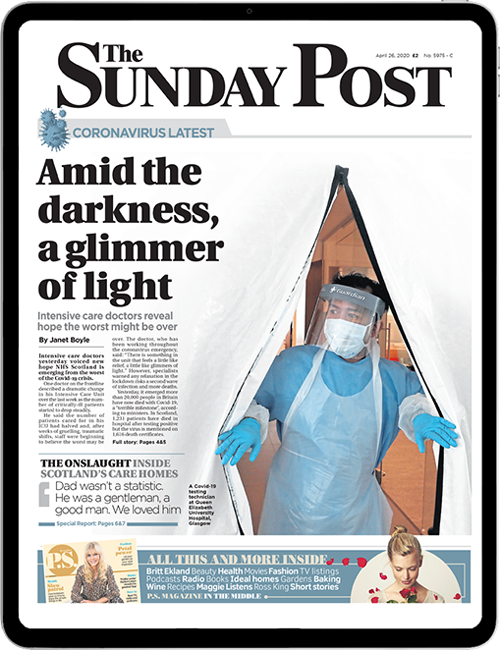 Enjoy the convenience of having The Sunday Post delivered as a digital ePaper straight to your smartphone, tablet or computer.
Subscribe for only £5.49 a month and enjoy all the benefits of the printed paper as a digital replica.
Subscribe