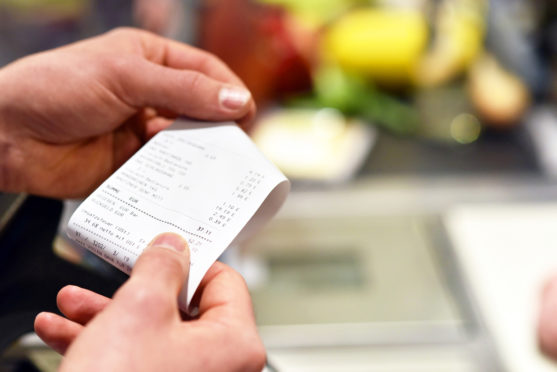 Ministers have been urged to halt shops giving needless receipts to customers.
More than a billion receipts are issued in Scotland each year, the equivalent of cutting down more than 8,000 trees.
About 90% end up in the bin and most cannot be recycled because they are printed on paper coated with chemicals harmful to the environment.
Shops are moving towards offering digital receipts sent to shoppers' email addresses.
But campaigners want Scotland to go further by following the example of California, which last month published a bill that would ban businesses from giving customers paper receipts unless they ask for them.
Environment Secretary Roseanna Cunningham last year announced plans to ban throwaway plastics from Scotland by 2030.
Campaigners now want action to tackle the scourge of paper receipts.
Dr Richard Dixon, director of Friends of the Earth Scotland, said: "There used to be security reasons to have a receipt but nowadays smart scanners and card payments mean most shops know more about our buying habits than we do.
"Some shops already ask if you want a receipt and there is no reason that this could not become the legal requirement.
"A crackdown like this could save about a billion useless bits of paper that go straight from till to bin.
"The Scottish Government should ask their expert group to look at the best ways to crack down on this waste."
Gina Hanrahan, head of policy at WWF Scotland, said: "The printing of non-recyclable till receipts is a terrible waste when 90% of them go in the bin, resulting in the needless felling of trees.
"We're the first generation to know we are destroying our natural life support systems and the last to be able to do anything about it – one in 11 Scottish species is at risk of extinction.
"That's why people need to demand stronger political leadership and get behind a Climate Act that ends Scotland's climate emissions and an Environment Act that restores nature."
Skye, Lochaber and Badenoch MSP Kate Forbes, who has led the campaign against plastic straws, said: "Often it is rural areas like my constituency that bear the brunt of litter.
"Beach cleans from the west coast to the east coast unearth all manner of plastic waste and other litter.
"As it is, customers in my constituency will often be asked if they need and want a receipt. If we don't need one, we shouldn't accept one."
Globally, 300 billion receipts are produced each year, consuming 25 million trees and 22 million ­barrels of oil.
More than half of receipts are printed on thermal paper that contains chemicals harmful to the environment.
The Scottish Government urged shops to replace paper receipts with electronic ones.
Ms Cunningham said: "We are aware that many retailers have rolled out digital receipts systems in recent years. This is indicative of a move away from paper receipts within the retail sector, which is very positive, and we hope these systems will be more widely used in the future."
While paper receipts could be on the way out, supermarkets are introducing paper bags in a bid to encourage shoppers to ditch plastic ones.
Morrisons is to sell reusable paper shopping bags for 20p, which it says will save 1,300 tons of plastic a year.
But some campaigners have questioned whether paper bags are any better for the environment than plastic bags.
And online companies have also come under fire over the amount of cardboard they use to wrap items.
In one example, Amazon sent a printer ink cartridge in a box 11 times its size.
In 2015, a Paisley customer was sent a pair of socks by Amazon in a box the size of a desktop computer and with enough protective paper to cover a single bed.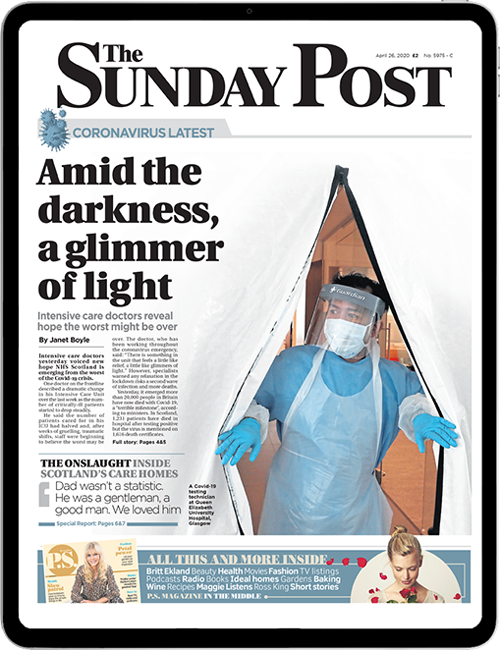 Enjoy the convenience of having The Sunday Post delivered as a digital ePaper straight to your smartphone, tablet or computer.
Subscribe for only £5.49 a month and enjoy all the benefits of the printed paper as a digital replica.
Subscribe