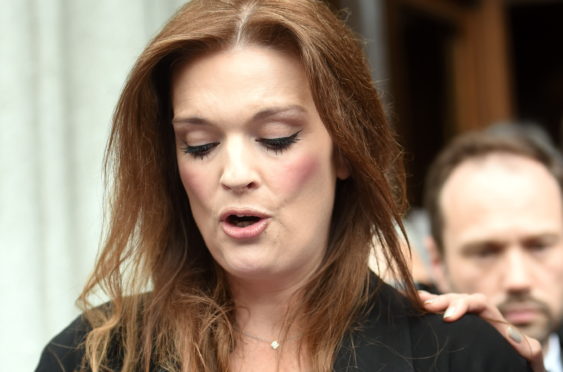 Arise in the ­number of reports of sexual violence at Scots universities has been welcomed by campaigners saying it shows victims are more confident about going to the authorities.
An 82% increase in the past year in reported incidents of rape or sexual assault at universities across the UK was revealed last week.
Figures obtained from Scots universities reveal reports of sexual violence have climbed but managers stress the assaults may have taken place before victims enrolled or when they were living elsewhere.
At St Andrews University in 2018-19 five students reported being raped or ­sexually assaulted, compared with two in 2014-15. There was a total of 16 reports in five years.
A former St Andrews ­student, known as Miss M, was raped on a night out in Fife in 2013 and went on to successfully sue attacker Stephen Coxen after a not-proven verdict in a criminal case.
She said: "Going to the police or student services and wanting to talk about it takes a lot of courage.
"We should be proud 16 people at St Andrews University have put faith in talking about something so traumatic.
"I think people are now feeling confident in services and can come forward."
St Andrews University said the reports included assaults or rapes that took place away from St Andrews or before enrolment.
A spokesman said: "We prioritised the reporting of sexual misconduct with the introduction of a new policy in 2016 because we believed there may be a trend of ­general under-reporting, not just in the higher education sector, but across society more widely.
"The policy ­encourages and supports students to come forward, and we expected a small increase in our figures as a result of that, and the general growth of our student population over the past five years."
Dundee University ­student services received 15 reports of rape or sexual assault from victims in ­2017-18, compared with six the previous year.
A university spokes­person said: "These figures do not indicate a direct correlation between any sexual assault or rape and the university, beyond the fact the person seeking support is a member of the university community."
Five Glasgow University students reported rapes or sexual assaults in 2018-19, compared with one in 2014-15.
A university spokeswoman said: "We acknowledge the increase as evidence the introduction of our report and support system.
"Work with the students' representative council and Rape Crisis to train our team of first responders means students feel more confident to come forward."
The figures were obtained by Channel 4 News from ­universities across the UK.
Edinburgh University said there had been 15 reports of sexual harassment or assault by students in 2017-18, two of them about staff.
In 2014-15 there were two complaints about staff and none about students.
The university said in a Freedom of Information response that a "No-one Asks For It" campaign in 2016 had made students feel comfortable and confident in making complaints.
Sandy Brindley, chief executive of Rape Crisis Scotland, said: "Universities need to put proper processes in place to make sure students know where to go and what to do.
"Often, when universities have done that, they have had higher figures. That doesn't mean there are more sexual assaults taking place. It can be a sign that their processes are working.
"The figures published are likely to be a significant under-­representation of the true extent of sexual assaults at universities because we know there are so many barriers to coming forward."
---
"He came back a week later and assaulted her"
University staff are being trained to help victims of sexual violence and harassment on campus after a campaign by the mother of a student who took her own life.
The initiative includes guidance and training for staff, better data collection and information for students.
Aberdeen University law student Emily Drouet, 18, was found dead in her halls of residence in 2016 following a campaign of abuse by her boyfriend Angus Milligan.
He was given 180 hours of community service and put on a supervision order for a year.
Mum Fiona Drouet said: "Emily did report what happened but the response she got was to be sent back to her room alone with her perpetrator remaining on campus.
"He came back one week later and assaulted her again, 10 minutes before we lost her."
Fiona added: "Our work is ensuring staff are going to have the training they need to respond professionally and faithfully to anyone that does come forward.
"When we see an increase in figures, it gives you more confidence that an institution is addressing this issue.
"The increase in the figures may seem shocking but I think it is the true picture emerging."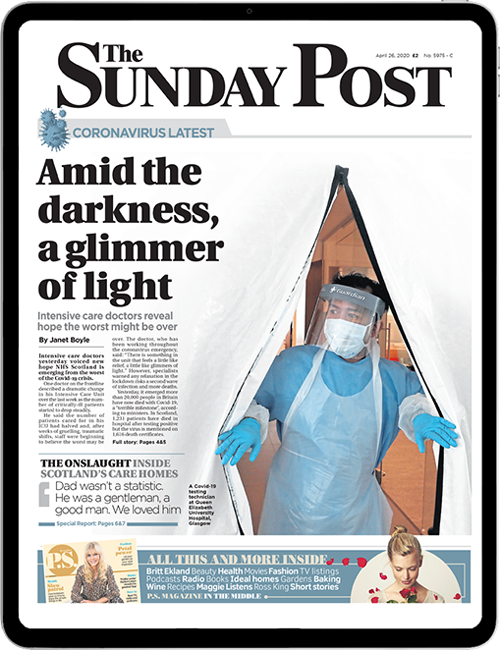 Enjoy the convenience of having The Sunday Post delivered as a digital ePaper straight to your smartphone, tablet or computer.
Subscribe for only £5.49 a month and enjoy all the benefits of the printed paper as a digital replica.
Subscribe