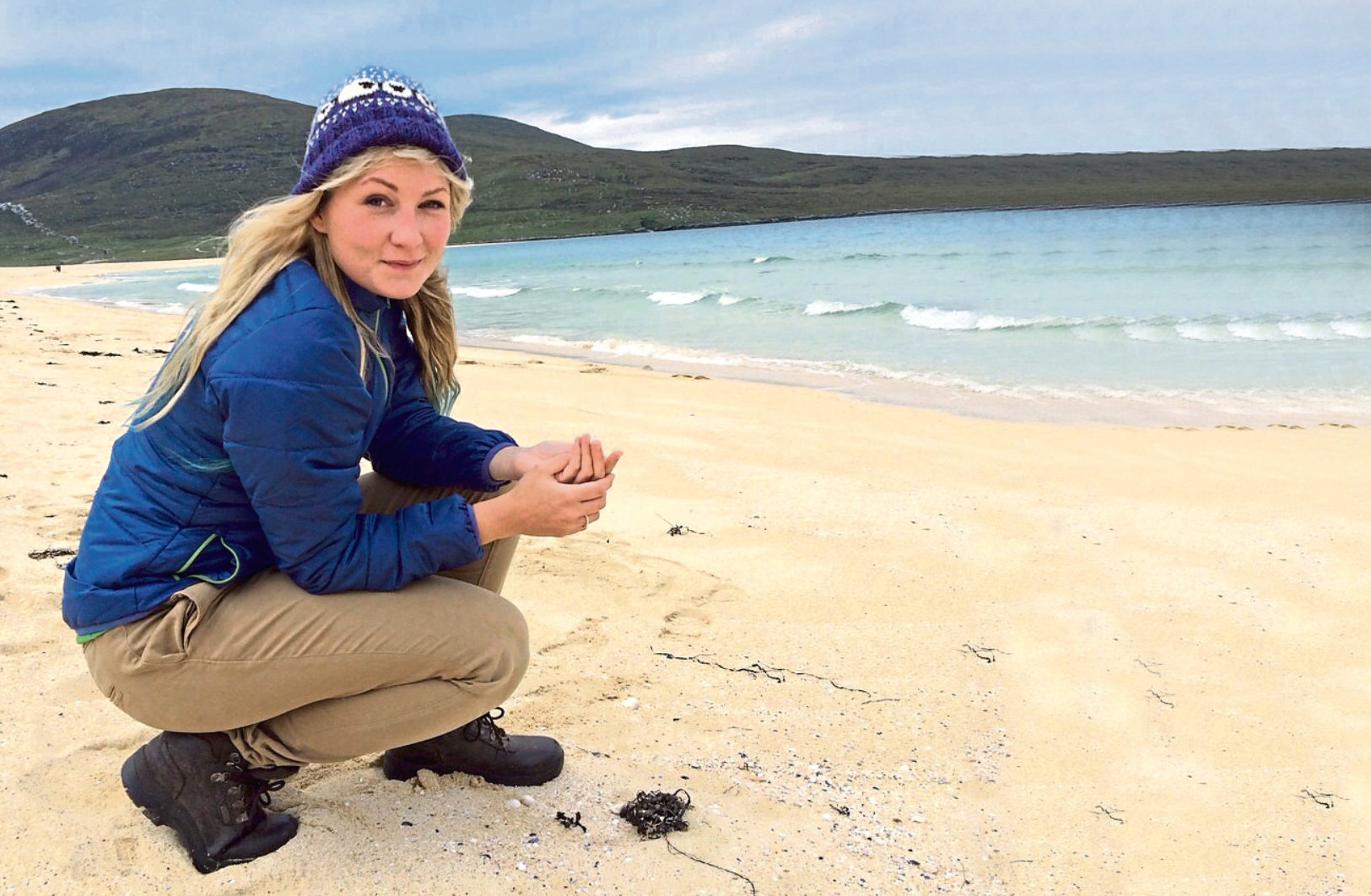 HUNDREDS of plastic ties traced to an Irish fish processing plant are polluting Scotland's seas and beaches, according to islanders.
The box straps branded with "Arctic Fish Processing Co" have washed up on popular beaches on the west coast from Skye and Eigg to Harris, Lewis and Mull.
Crews on fishing boats, who use the firm's frozen fish as bait, have been blamed for discarding the ties securing the polystyrene packs.
Islanders on Skye and Eigg organise beach clean-ups to collect the plastic straps but they continue to appear on coastlines, sparking fears that marine life will be harmed.
Conservationist Katie Tunn, a former contestant on TV show Eden, who now lives on Skye, said: "They've turned up on every shore I've visited. Skye, Raasay, Harris, Lewis, Berneray, Benbecula, all along the west coast. I don't think I've been to a single beach that hasn't had these straps from the Arctic Fish Processing plant on it.
"These things are everywhere and they are so dangerous to wildlife and marine life."
Katie Miller, who lives on Eigg, and who organises beach clean-ups, said: "They arrive in their hundreds. I have a huge pile of them in my shed."
Tony Miller said they also wash up on Mull. "I find hundreds down on Ardalanish beach and once took the trouble of posting them back to the source," said Mr Miller.
Calum Duncan, head of Conservation Scotland for the Marine Conservation Society, warned that the discarded plastic straps could ensnare marine life.
He said: "Plastic items must not be seen as disposable, whatever purpose they are manufactured and used for.
"In the case of strapping bands, which are hard-wearing and long-lasting, the risk that marine life will be harmed by becoming ensnared is particularly acute, and manufacturers, businesses and individuals who make and use these products need to take responsibility for reducing plastic use, and recycling or responsibly disposing of these items.
"Our seas are not a dumping ground and our world-famous wildlife, coasts and beaches should not be paying the price for irresponsible practices."
Derek Robertson, chief executive of Keep Scotland Beautiful, said the charity is "exceptionally concerned" about the straps, and all plastic pollution.
"It's quite evident now that the public expect all industries and businesses to take much more responsibility for their packaging and demonstrate the necessary behaviours to reduce the impact that their current practices have on the natural environment," said Mr Robertson.
"Maritime industries must also do more to protect the marine environment. We cannot have our award-winning beaches and coastal communities blighted by litter and plastics which are clearly detrimental to our wildlife and bring a huge burden of cost in terms of clean-up."
Arctic Fish Processing Co is part of the firm Atlantic Dawn, headquartered in County Donegal on the Republic of Ireland's Atlantic coast.
Chief executive of Atlantic Dawn, Karl McHugh, blamed fishermen for the pollution.
He said: "Arctic Fish Processing Co is engaged in the processing of fish and we sell relatively small quantities of our total production to coastal fishermen.
"These fishermen use our frozen fish products as bait in their coastal fishing activities. We suspect that this may be the source of the problem.
"It appears that the costal fishermen are discarding the packaging from our production as they defrost and use our fish as bait."
Mr McHugh insists his company has "repeatedly notified our customers" about the need to dispose of the plastic strapping responsibly.
"Unfortunately, we have no control over how our customers dispose of the packaging," Mr McHugh said.
"However, we have engaged with the Irish government agency responsible for seafood development to determine what they can do. They have already started an initiative to address the problem.
"Needless to say, we will continue to ask our customers not to dump the packaging into the sea and we hope that, in time, we will see an improvement in their behaviour."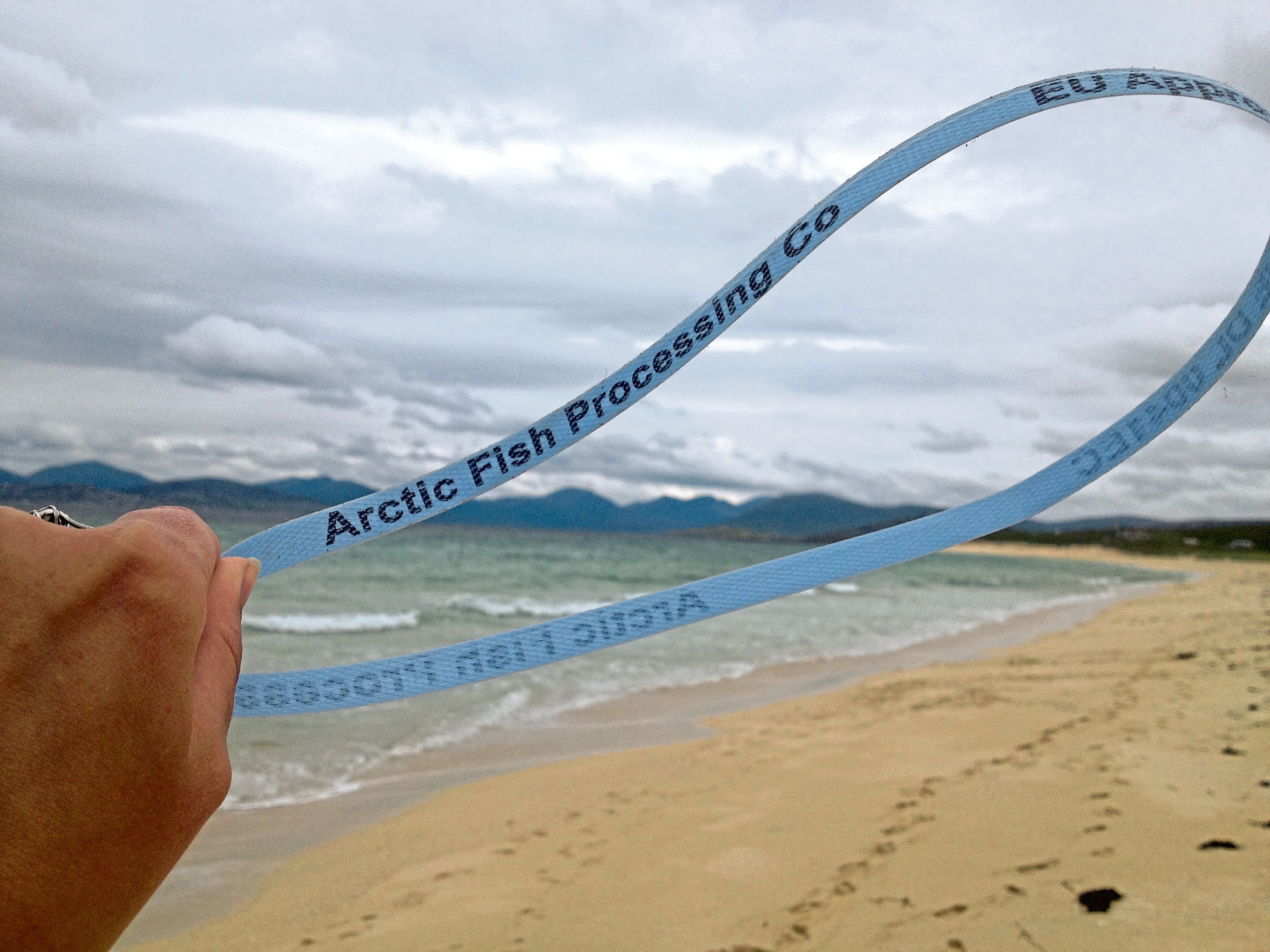 Francis O'Donnell, chief executive of the Irish Fish Producers' Organisation, a body which represents owners of commercial sea-fishing vessels of all sizes, confirmed that fishermen on small boats are responsible for discarding the straps.
He explained that the "inshore fleet" use fish as bait in pots and creels to catch shellfish.
Mr O'Donnell said: "It's shocking that plastics from Ireland are ending up on Scottish beaches.
"All of our stakeholders pose a risk to the marine environment but you're always going to get individuals who aren't concerned about the environment – even though they use the sea to make a living.
"So, certainly there will be occasions when plastic materials are discarded from fishing vessels. It's a shameful practice."
Mr O'Donnell suggested one solution could be to force smaller fishing vessels to report the packaging they take out to sea, and then log it on their return.
Karl McHugh said Atlantic Dawn will "continue to do what I can to solve this problem".
Campaigner Katie Tunn on Scarista beach, Harris, found ties from Arctic Fish plant in Donegal, Ireland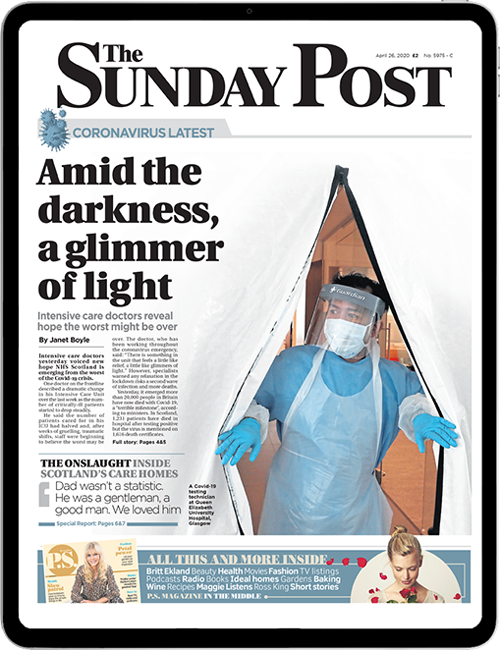 Enjoy the convenience of having The Sunday Post delivered as a digital ePaper straight to your smartphone, tablet or computer.
Subscribe for only £5.49 a month and enjoy all the benefits of the printed paper as a digital replica.
Subscribe