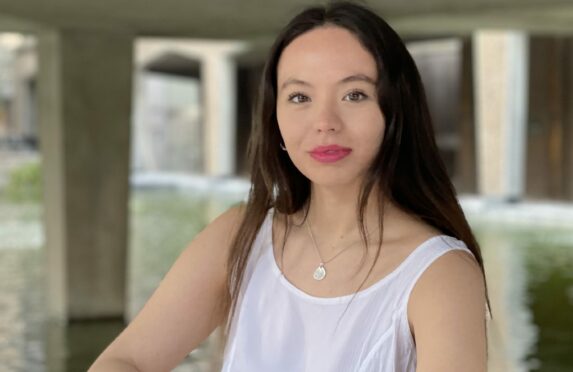 Social media gave Soma Sara her voice and helped her build a community where women could share their shamefully common experiences of rape culture, misogyny, sexism and violence.
After an overwhelming response to her own story, posted to Instagram in June 2020, the now-24-year-old founded Everyone's Invited, an anonymous online space for survivors, and sparked a mass movement with millions of supporters.
Yet, the campaigner admits, the very platforms that helped her feel less alone are also the places where today's young people are being objectified and targeted, stuck between empowerment and oppression.
"All the age-old backward things like girls competing with other girls, that sense of internalised misogyny, being insecure and unhappy with how we look, all of this is exacerbated online in the modern digital age," she explained. "We're confronted with an endless scroll of perfection, unobtainable beauty that's often highly sexualised, packaged, objectified and commodified.
"Social media does really seem to be accelerating this very traditional form of oppression, and young people are so consumed because they're almost trapped online. They are living so much of their life online that there doesn't really seem to be a separation between offline and online for them. They're scrolling for hours a day, it's so pervasive, it's so normalised, that it's hard to see the problems, especially when you're young."
There is, Sara explains, an "exorbitant pressure" on young girls to perform "hotness" online, with fewer clothes and more suggestive pictures and selfies attracting the most responses – and, therefore, more validation of being liked, popular, desirable.
She added: "The culture that we live in now, which has been exacerbated and propelled forward by social media, is very image centric and can be quite objectifying. It feels like another layer of male gaze.
"There's so much that we've benefited from social media in terms of it being an amazing platform for information and activism and galvanising movements. But, at the same time, it's been hugely problematic and exacerbates all of these issues. It's a place rife with abuse, where predators can hide and target people, especially young people."
And while young women are worrying about their appearance and body image due to the pressures of social media, for young men these platforms are a place where misogyny is seeping into the next generation.
When Jake Davison shot five people before turning the gun on himself in Plymouth last year, for example, investigators suspected he had become obsessed with "involuntary celibate" or "incel" culture, a movement linked to serious violence around the world. In the UK, the International Centre for the Study of Radicalisation, based at King's College, London, says one of the biggest incel forums has 13,000 active members.
"There is a vulnerability of men and boys to radicalisation online by incels and alpha-male influencers and their promotion of really toxic and hateful, anti-feminist ideologies that are about domination and suppressing and objectifying women," said Sara, who won the 2021 Harper's Bazaar activist of the year award for her campaign to expose rape culture. "It's a real issue and social media algorithms are part of that. You can watch one video about something that is slightly problematic, for example, and suddenly your feed is full and, slowly, you enter this rabbit hole, and you are indoctrinated.
"I don't know the exact answers in terms of what is going to be the most meaningful, effective thing that can be done (to change) those platforms. But all I do know, and I can be certain of, is the fact that those companies need to be taking this seriously, and developing those solutions, prioritising safety and user protection over profit.
"Because (social media) grows so quickly, the laws and the checks and balances that are meant to exist in society are unable to keep up.
"Those systems take so long, so we have these spaces with a complete lack of rules and regulation that are able to exist and grow and become toxic subcultures and harmful places. It's having real meaningful impact on people's lives."
Sexual harassment in schools: 'We knew it was going on but it is devastating to know how many girls are suffering'
The harmful influence of social media is just one of the topics discussed in Sara's new book, Everyone's Invited, named after the movement she founded. Through a series of essays, the activist explores how inequality has been allowed to flourish in society, leading to a normalised culture of violence against girls and women, which begins at an early age.
Although Sara's own movement and others, including #MeToo and Laura Bates' Everyday Sexism Project, have brought the issues into the spotlight, enabling more women to talk openly about their experiences, the problems, she admits, will take a long time to tackle.
"To me, looking at the patterns throughout historical time, in terms of the different women's efforts, it does feel that it is a pendulum that keeps swinging back and forth," she explained. "There is a momentum that builds up and there's a real push for change, then maybe people and society get complacent and the pendulum swings back again.
"Then we find ourselves in a position where Roe v. Wade is overturned and women in one of the most powerful countries in the world no longer have the constitutional right to an abortion. It's very disturbing and terrifying to me that is the reality of the world that we live in. After Roe v. Wade was leaked, Margaret Atwood (author of The Handmaid's Tale) said, 'This is payback for #MeToo'. When you talk about the backlash from mothers of boys, and people not wanting to take accountability, it is coming back to that fixation on safeguarding the status quo.
"On a very human level, the act of rape is horrific, the subject itself is taboo, and there is an unwillingness to confront that reality because it's brutal, ugly, unsavoury.
"People instinctively want to return this topic back to obscurity, closing their ears and shutting down the dialogue.
"They don't want to listen because it is confronting and scary. It's a refusal to accept that reality, and a refusal to accept an experience that jars with your own.
"The experiences shared on Everyone's Invited are just so different to what [the older generation] grew up with, particularly in terms of being raised in the era of hardcore pornography, and what the social media age has done for young people, their brains, and the way they understand and perceive and have sex.
"It's a profoundly different sexual landscape to the landscape of our parents."
However, she says, writing her book – which, at its core is about "bridging the generational gaps and helping an older parent generation understand the modern sexual landscape" – has given her a renewed sense of clarity and understanding that has helped with her own healing. What's more, she is hopeful for the future when she speaks with the young women who will shape it.
She said: "This is only the beginning. In order to meaningfully expose and eradicate rape culture, it's going to take all of us – all of society needs to become engaged and understand the pervasive quality and universal nature to this issue.
"I am the most inspired by young people. In my work, I am definitely most challenged by them, and those are the people who are the most educated, the most passionate and the most interested. So I do have hope."
---
Everyone's Invited by Soma Sara is published by Gallery Books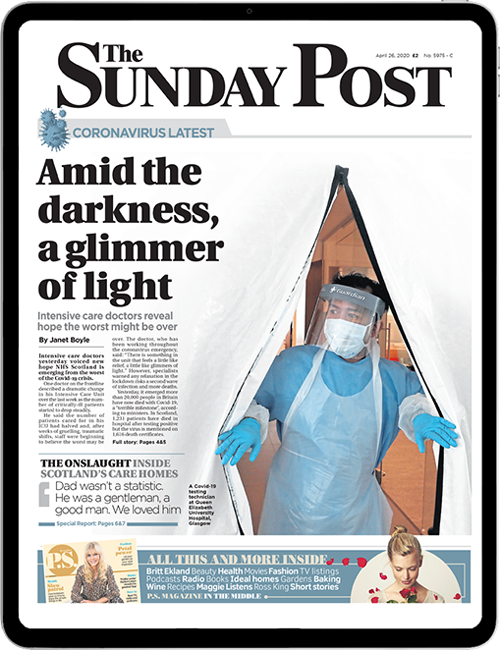 Enjoy the convenience of having The Sunday Post delivered as a digital ePaper straight to your smartphone, tablet or computer.
Subscribe for only £5.49 a month and enjoy all the benefits of the printed paper as a digital replica.
Subscribe