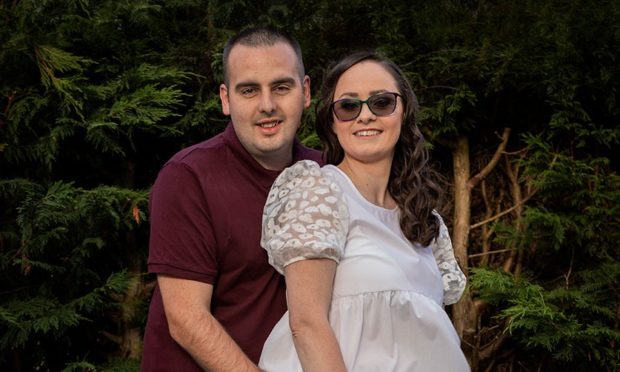 Charities backing campaigns calling for better miscarriage care say bereavement midwives for couples affected by miscarriage could ease Scotland's secret sorrow.
They also want better signposting to counselling services to ensure couples can find support.
Shona Robison MSP and Nadia El-Nakla, wife of Justice Secretary Humza Yousaf, joined forces to launch Changing Miscarriage Care, a campaign calling for best practice in care and treatment to be adopted across NHS Scotland and to help raise awareness of the physical and emotional toll of miscarriage.
Organisations helping people through the heartbreaking experience of baby loss say it's time psychological support became more of a focus, not just for women, but their partners too.
Tommy's charity CEO Jane Brewin said: "For too long, women have not received the psychological support they need following a miscarriage, which can have profound consequences for their mental health and wellbeing.
"It's vital to recognise that partners experience the same loss. Partners often feel huge pressure to be strong and supportive, holding it all together for the mother and wider family."
Ruth Bender-Atik, national director of the Miscarriage Association, said: "It's important to consider the information and support needs of partners at all stages of the miscarriage experience – when news is being delivered, and decisions are having to be made."
Julie Morrison, who experienced stillbirth in 2003, set up Baby Loss Retreat to try to help couples cope after loss.
"It doesn't matter whether a child is lost to miscarriage two weeks into the pregnancy, it still can have a major impact on people's lives," said Julie.
Ms Robison, who earlier this month spoke of her own miscarriage grief, said: "Effective support for those dealing with a loss through miscarriage is essential in helping both work through that loss together."
---
A couple's story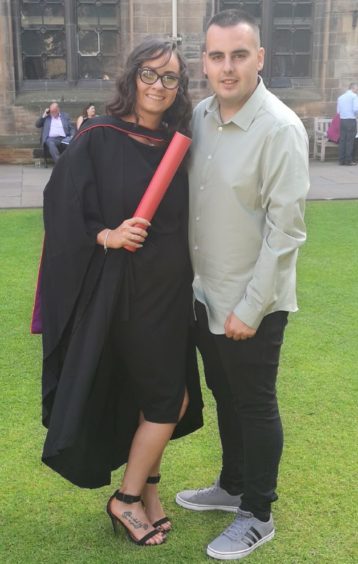 Here, Emma Cook and Jamie Williamson explain the impact of miscarriage and why more and better care is urgently needed
I was sent home with three leaflets, nothing else. There were no follow-up calls, no offer of counselling, nothing.

–  Emma Cook
The day before what would have been her 12-week scan, Emma Cook, from Bellshill in Lanarkshire, was told her baby had no heartbeat and asked if she wanted the miscarriage to happen naturally, take medication or have surgery. "It was hard to take in," said the 27-year-old. "We had planned for a future with this baby and now it wasn't coming."
Emma chose surgery but miscarried at home, before the appointment. After, she had a scan.
"I was an emotional mess," said Emma. "There was no offer of counselling so I paid someone privately.
"Much later a friend told me there was a bereavement midwife at the hospital and passed on her number. She was great at helping arrange the funeral but could typically only offer counselling to people losing a baby much later in their pregnancy.
"To me it was just the same as losing a family member you have known your whole life. It was our child. It affected me massively.
"I found it hard to cope when I saw other people having babies and I couldn't go back to my job as a nursery teacher. It was too hard seeing other children .
"Jamie and I struggled to talk to each other about it.
"Counselling helped me massively, but I only found it because somebody told me about it."
Emma, who is now chair of charity Baby Loss Retreat, added: "I feel this service should be offered to everyone – or there should be signposting to organisations offering support.
"My first miscarriage was in April last year and I had a second one at Hogmanay.
"Sadly, the aftercare experience was the same…there was no help, and no suggestion of places to get help."
I reached out to friends and found talking really helped.

– Jamie Williamson
The fact that something could go wrong after a positive pregnancy test never crossed Jamie Williamson's mind – until it happened.
Emma had been experiencing cramp pains. She was checked over at hospital, but everything looked fine.
But, when the couple went for their 12-week scan, they discovered it was a miscarriage. "It was a massive shock," said Jamie, 27. "We just didn't expect it at all.
"It was awful, but the hardest part for me was seeing how hard it hit Emma and not being able to do anything about it. I was there for her when she was upset but there was nothing I could do to fix it.
"To be honest, for the first few months I didn't really feel much – and we didn't talk about it. We just couldn't.
"My sister had a baby and we were over the moon for her, but couldn't hold it. It was difficult to see what we could have had if our baby survived.
"I tried to put my feelings aside and just concentrate on making sure Emma was OK. I didn't find it easy to talk to anyone about it.
"However, as time went on, Emma and I started to open up to each other and I reached out to friends and family. It turned out talking about the miscarriage was the best way to accept it.
"When we had a second miscarriage, it wasn't so hard on us, probably because we were on the same page and knew exactly how the other was feeling.
"Earlier this year, we met another couple who had experienced loss, and I find we are able to speak about it more, because they have been through it too. They just 'get it'.
"I didn't think counselling was for me but I found people around me to open up to and it has definitely helped me.
"I would suggest any men experiencing miscarriage or baby loss try to find someone to talk to. Whether it's a counsellor or just someone you are close to, talking about it is the best thing you can do."
---
The counsellor
"Not everyone who has experienced miscarriage wants counselling but some people do find it a huge help in coping with feelings of loss, grief, physical trauma, and impact on their emotions and mental health.
"Predominately, it's women who come to us for support but we have always welcomed men for counselling after miscarriage because it very much affects them as well.
"It's just as important for them to receive counselling if they want it as it is for women. And that they have an opportunity to talk about how they are feeling, too. At the moment, we are working with men. Sometimes they undergo counselling with their partner as a couple, but we see a small proportion on their own.
"In a lot of cases involving miscarriage, men take on a more supportive role. They want to make sure the woman, who has gone through the physical experience, is OK.
"Often for them it's a delayed grief. Men are often slower to start the process. But they greatly benefit. A lot of it is about reassuring them that they are allowed to grieve. Men throughout pregnancy and miscarriage are very much excluded, and this dynamic often continues after miscarriage.
"This has been a concern throughout the pandemic as partners are excluded even more so. It's a problem that begins right at the start."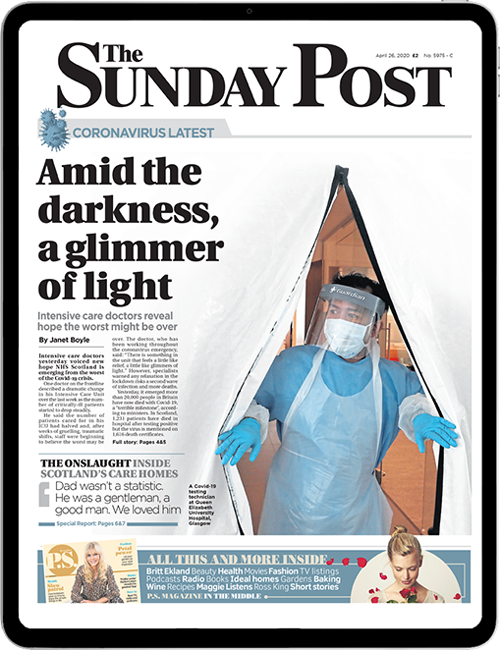 Enjoy the convenience of having The Sunday Post delivered as a digital ePaper straight to your smartphone, tablet or computer.
Subscribe for only £5.49 a month and enjoy all the benefits of the printed paper as a digital replica.
Subscribe