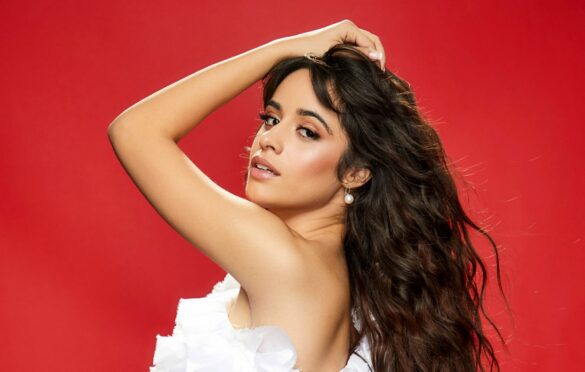 After growing up in Havana and Mexico City and then living much of her early life as an immigrant, Camila Cabello has become pop music royalty.
Her story is almost rags to riches… you could say she's a bit like Cinderella.
The Cuban-Mexican singer is now starring as the fairytale princess in a new blockbuster for Amazon Prime, arriving on our screens this week.
Camila shot to attention around the world by starring in the US version of The X Factor before her hit single Havana went stratospheric in 2018.
It reached No 1 around the globe, including the US and UK, and has had more than a billion streams on Spotify and two billion views on YouTube.
With all that attention you'd think Camila would feel the pressure to look perfect all the time.
But, refreshingly, she took to TikTok last week to post about how she feels about her body.
"TikTok is a wonderful platform where people can be funny, be inspiring, be honest," she told me via Zoom last week.
"Yesterday I had a day off. I was just like, 'I can't be on social media today,' because it makes my brain go so fast and sometimes you just need to take a break.
"But I think that social media can be a good thing, like that video about my body and being like, 'I have cellulite and stretch-marks and gain weight sometimes, and that's normal.'"
Using social media to communicate directly with fans hands a lot of power back to artists, says the 24-year-old.
"Having messages like that can be liberating because a lot of the times I feel, and a lot of female pop singers, that the narrative can be written for you. 'She's this kind of person' or 'She's that kind of person'," Cabello said.
"The thing I'm thankful for on social media is that it lets me kind of take control of my own narrative and actually share who I am, as opposed to people telling other people who they think I am… that definitely makes me feel better because the other thing is just really frustrating."
Cinderella is a joint UK-US production and Cabello really loves to visit the UK for its sense of history – and a certain dish.
"I love it in the UK, I just want to go there," she added. "I don't know about the tour but I love it.
"I love the people, I love you guys. You're very real. I love the crazy, deep history and the architecture. It's so intricate.
"And I also love fish and chips, with a lot of vinegar. And mushy peas."
Never mind Cinderella, it looks like we'll be seeing Cabello up the Blue Lagoon soon enough!
For her latest single, Don't Go Yet, Cabello enlists the help of her family. They all appear in the video which features a large party.
'I got my dad, sister, cousins, my squad – it's really a family affair," she laughed.
"My family usually don't want to be in videos, my cousin does, but my dad and sis don't. They hate the stuff I make them do!
"They do it for me, they do it to make me happy."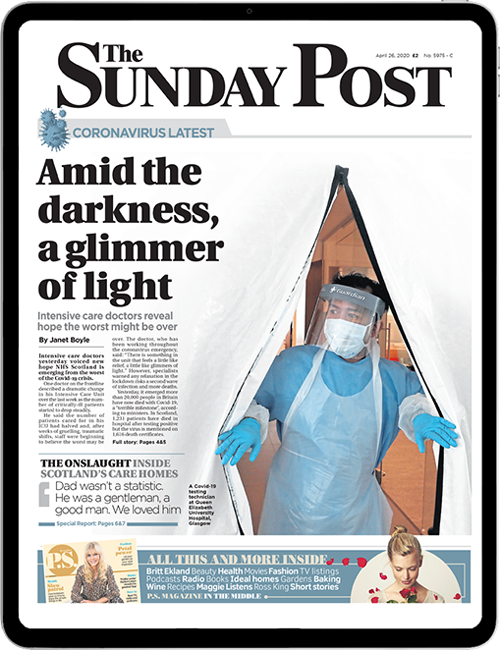 Enjoy the convenience of having The Sunday Post delivered as a digital ePaper straight to your smartphone, tablet or computer.
Subscribe for only £5.49 a month and enjoy all the benefits of the printed paper as a digital replica.
Subscribe