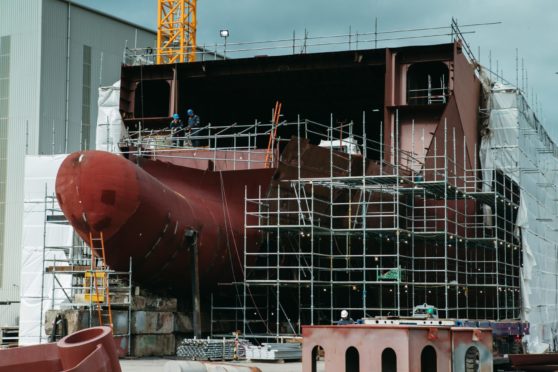 Scottish ministers are facing calls to scrap or sell off a controversial CalMac superferry that has doubled in cost to £100m and is five years overdue.
The unnamed ship, known as Hull 802, is one of two ferries being built by nationalised Clyde shipyard Ferguson Marine, which last week failed to make the shortlist two build two further new CalMac ferries. The contract will instead go to overseas rival shipyards in Turkey, Romania or Poland.
Hull 802 was due to be in service two years ago, but as new photographs taken by The Sunday Post show it is still in the early stages of construction. One expert described it as a "little more than an empty rusting shell".
The contact for Hull 802 and sister ship Glen Sannox was awarded in 2015, a year after tycoon Jim McColl stepped in to rescue Ferguson Marine, the last commercial shipyard on the River Clyde.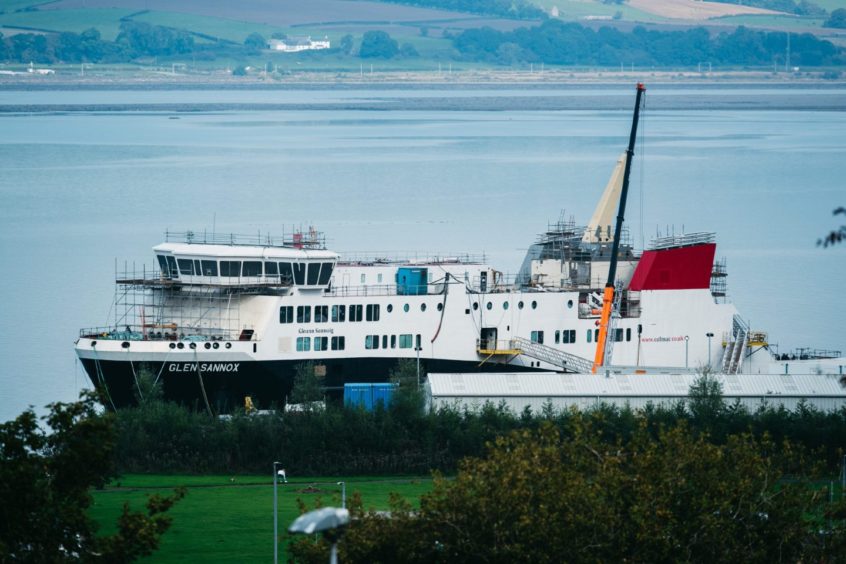 Design changes and delays to the hybrid ships, which can use both diesel and liquefied natural gas (LNG), saw the cost of the ferries double to £100m and the Ferguson shipyard in Port Glasgow fall into administration and nationalised by the Scottish Government.
The steel for both vessels was first cut in April 2016. Hull 802 was due to be delivered in 2018 and in service the following year, on triangular route of Uig, Tarbert and Lochmaddy. But it now has a delivery date of 2023, five years late.
Transport expert Roy Pedersen, a member of the Scottish Government's Ferry Industry Advisory Group, said Hull 802 should now be scrapped.
He said: "It is in a very unfinished state, little more than an empty, rusting shell with little or no progress on the expensive process of fitting out the hull, such that, in the opinion of many, scrapping remains a reasonable option.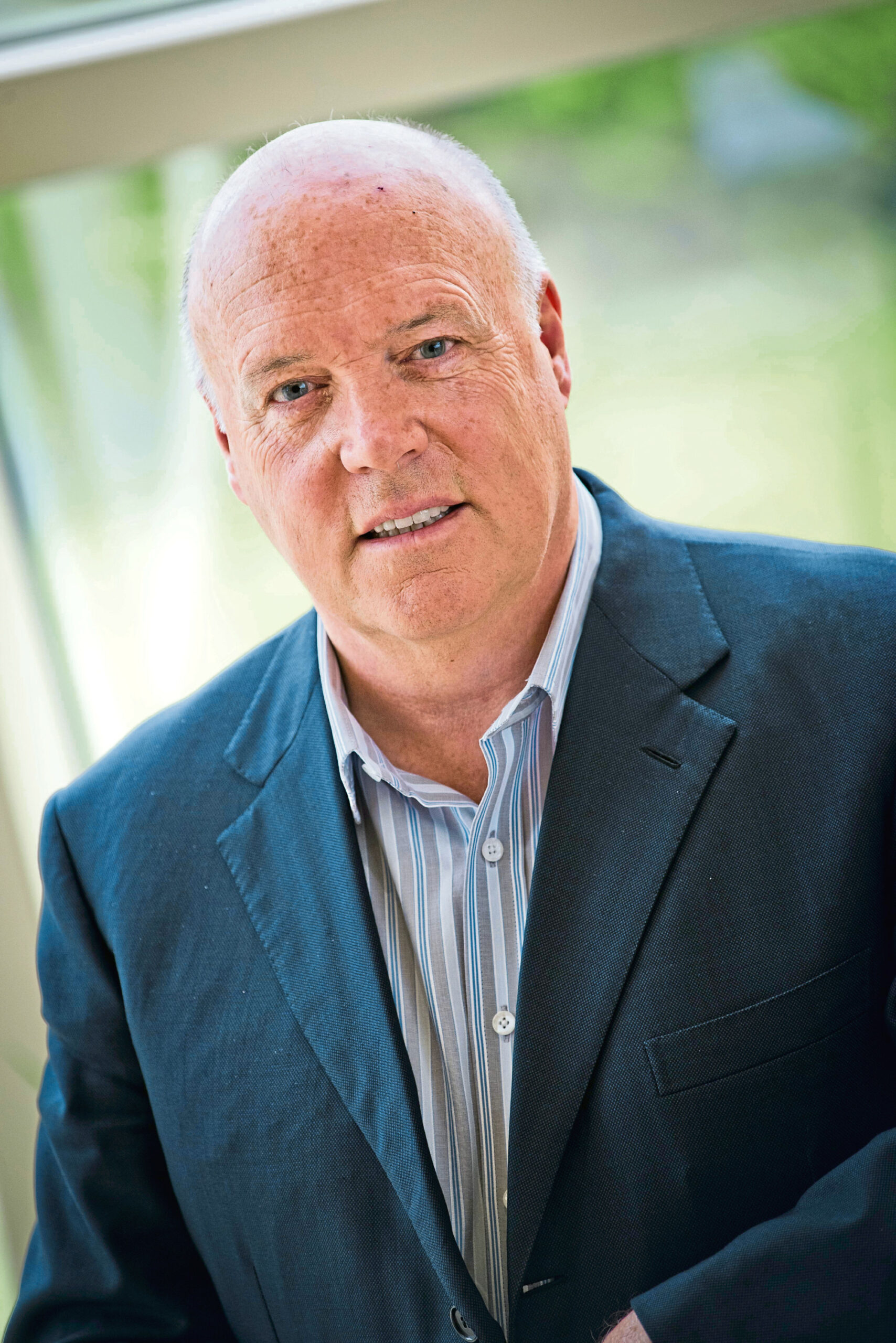 "I would build two smaller simpler vessels, say 80-car, 350-passenger capacity with 12-14 crew, one going to Harris and North Uist. That would almost double capacity and frequency and would revolutionise access to and from the Western Isles.
"An efficient yard should be able to deliver such vessels in not much more than two years and at less combined capital."
Tycoon Jim McColl said the Hull 802 should also be replaced by two smaller ferries. He said: "You could make it water-tight and sell the hull to allow someone else to complete it with a specification which is more practical than is being asked of just now.
"I would stop all work on it and order two smaller vessels more suited to the route of the second vessel.
"I would also engage with local communities to make sure they're happy with the specifications."
The cost of building the ferries and nationalising Ferguson Marine is estimated to be £300m.
Maritime business professor Alf Baird, also a member of the Ferry Industry Advisory Group, said: "It would have been sufficient to replace the entire 30-ship CalMac fleet with new catamarans.
"The state ferry management of Caledonia Maratime Assets (CMAL), CalMac and Transport Scotland needs to be replaced, and a new specialist management brought in tasked to develop a low-cost fleet of catamarans, some of which could be built in Scotland."
Executives scour globe for secondhand boats but fail to bolster ageing CalMac fleet as islanders warn of unfolding emergency
Ferguson Marine said: "Construction of the two dual fuel ferries is going well, with visible signs of progress completed in recent months. This includes completion of the structure of MV Glen Sannox and the outfitting phase is well underway.
"On Hull 802, we have completed the installation of stern units, as well as the bow section, including the bulbous bow, just a couple of weeks ago. In addition, extensive work has been completed inside Hull 802.
"There's still lots to do, but we have gained momentum following the disruption caused by the pandemic. We are optimistic about completing the vessels in line with the current timeline, securing the next vessel order and growing the business."
CMAL said: "A significant programme of investment in vessels and harbours is underway, supported by a £587m commitment from Scottish Government over five years to 2026.
"It includes 21 new vessels and last week we announced a decision to build two new vessels for Islay, providing much-needed tonnage to the fleet. The Small Vessel Replacement Programme, will bring up to 10 vessels into the fleet over two phases.
"Major harbour upgrade projects are moving forward at Gourock and Tarbert, with further upgrades at Port Ellen and Kennacraig in the pipeline."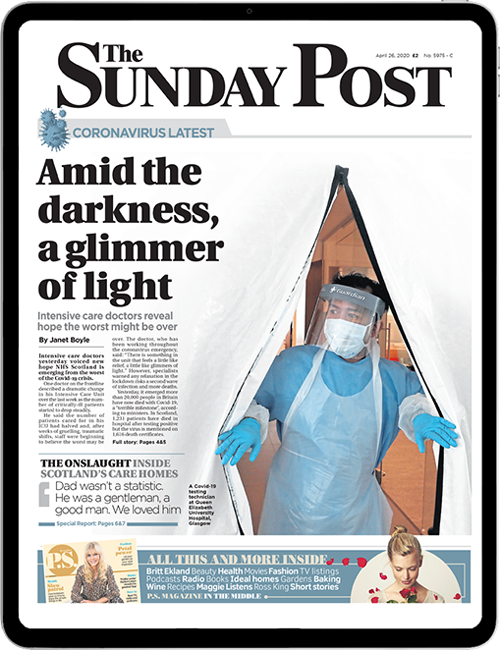 Enjoy the convenience of having The Sunday Post delivered as a digital ePaper straight to your smartphone, tablet or computer.
Subscribe for only £5.49 a month and enjoy all the benefits of the printed paper as a digital replica.
Subscribe