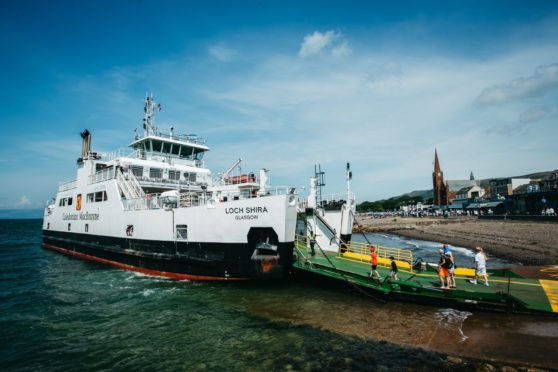 Scotland's state-run ferry owner has mounted a worldwide search for second-hand boats as islanders warn of an escalating crisis as the ageing fleet is plagued by breakdowns and forced cancellations.
As passengers wait up for three weeks to travel by ferry due to social-distancing reducing capacity, the owners of CalMac's ferries have failed to buy any of the 133 vessels looked at over the past 18 months.
Caledonian Maritime Assets Ltd (CMAL), which owns the company's ferries and harbours, hired ship­brokers to find secondhand vessels to replace its ageing fleet.
Half of the fleet operated by CalMac is more than 25 years old – the average working life expectancy of a ferry. The oldest is the Isle of Cumbrae, built in 1976, the same year the Ford Cortina Mark IV and Chrysler Alpine cars were launched in Britain.
The annual cost of maintenance and repairs by CalMac on the Clyde and Hebrides ferry services fleet has doubled in the past decade, from £8.8 million in 2010-11 to £17.9m in 2020-21.
More than 1,000 ferry sailings ­operated by CalMac have been delayed over the past five years because of mechanical problems.
Meanwhile, the cost to the ­taxpayer of the ferry service continues to soar. Transport Scotland documents reveal that subsidies paid to CalMac in 2019 amounted to £149m, compared with just £57.3m in 2009.
Transport consultant Roy Pedersen, a member of the Scottish Government's Ferry Industry Advisory Group, described the failed search to find secondhand ferries by CMAL as "extraordinary".
He said: "It does pose the question, what's so different about Scottish conditions compared with everywhere else in the world that makes the normal requirements for ferries unsuitable in Scotland.
"Even with such high levels of subsidy, the fleet is ageing, not being replaced as required and becoming chronically unreliable.
"Such poor levels of productivity compared with best industry practice further means that substantial public funding is diverted from, say, struggling health or education services to supporting inefficient ferries."
Former Scottish Labour leader Richard Leonard said: "CMAL and CalMac have both miserably failed to deliver the ferries that island communities badly need. That they are left scurrying around the world for what could be built in Scotland is a national scandal."
Maritime business professor Alf Baird described the Clyde and Hebrides ferry service as "historically very poor" and now "failing drastically". He said the service should have double the current number of ferries, adding: "There is a need to bring in superior management, people who know something about the global ferry industry and strategic management in that area.
"The current management in Transport Scotland, CMAL and CalMac has demonstrably failed and will continue to fail and cost the taxpayer even more money, as well as diminishing the level of service."
Baird, also a member of the advisory group, said that, while CalMac had 31 ferries, Norway had more than 400. "On most routes in Norway we see two or more vessels, sometimes three or four on high-volume routes, similar to Western Ferries, which uses four. This means there is constant cover when breakdowns occur," he said.
"CalMac routes ideally require 60 vessels overall, about twice the current level. These should be simpler and hence lower-cost boats, as in Norway, and with Western Ferries and Pentland Ferries.
"Increased frequency is a key driver of ferry service demand, so more boats per route would increase traffic volumes, raise revenues and should help reduce the operating subsidy overall."
Newbuilds
CMAL said it planned to build 21 vessels over the next decade. It also said no suitable secondhand ferries were found because the CalMac fleet for west coast ports were smaller than most ferries on the market. It cited west coast ports lacking depth and length, and some European ferries not having enough headroom for UK heavy-goods vehicles.
The company said: "CMAL is actively searching the global market for secondhand vessels but, despite the availability of vessels on the market, there are constraints. For example, we can only purchase a vessel that is compliant with Maritime and Coastguard Agency regulations. We continue to explore all options and we have considered 133 vessels in a 17-month period.
"We have an ambitious plan of investment under way that will deliver 21 new vessels for the fleet and multi-million-pound upgrade of harbour infrastructure in the next 10 years, backed by a £580m commitment from the Scottish Government initially for a five-year period."
Two new ferries, MV Glen Sannox and the unnamed Hull 802, are being built at Ferguson Marine at Port Glasgow but are three years overdue and £130m over budget.
In February last year, The Sunday Post published photos of the two vessels languishing at a Clyde shipyard, streaked with rust and already needing restoration and repairs. The vessels were supposed to be delivered to CalMac by 2018, but MV Glen Sannox will now be handed over next year and Hull 802 in 2023. The original price of £97m has risen to £230m.
Scottish Conservative transport spokesperson Graham Simpson said: "The SNP's ferry fiasco continues to lurch from one disaster to another. They have left island communities without lifeline services yet still they fail to accept any responsibility for their monumental failures.
"They have known for years this ageing fleet needed to be replaced but the completion date for new ferries has only been delayed time and time again. This summer has shown the ­perils of using vessels that aren't fit for purpose. It is unacceptable that more than 1,000 vital services have been delayed because of mechanical failures in the last five years. Passengers and communities have been let down at every turn."
Older ferries breaking down
Uisdean Robertson, chairman of Western Isles Council's transportation and infrastructure committee, said the local authority had requested a meeting with Scottish Transport Minister Graeme Dey to discuss the ferry service but the request was declined. He said: "Every effort is being made by CalMac to have the service running as well as it can. But, like with anything else, the older the ferries are the more chance they have of breaking down.
"It is affecting locals who want to come and go, tourists, hauliers and even funerals. If someone has died on the mainland, it is difficult getting hearses across.
"We should have been building a new ferry every year. It has been a problem far longer than the past six or seven years, but the problems at Fergusons has made it a lot worse."
South Uist businessman Angus A Macmillan plans to open a £12.5m distillery and visitor centre on Benbecula next year. He said: "I'm looking to bring in equipment to fit it out in the next two or three months but ferry bookings are absolutely impossible. You have to book two to three months in advance. How are people supposed to run businesses with these restraints?
"My wife and I were due to get a ferry from Lochboisdale on Wednesday. The night before we received a text to say the ferry had been cancelled due to technical reasons. That's what islanders and people on the west coast are living with.
"There is no resilience in the ­network where half the vessels are over 25 years old. The replacement programme should have been in place 10 years ago."
Transport Scotland said: "Whilst the management and maintenance of the vessels is an operational issue for CalMac, we recognise communities' frustration at the recent disruption and the impact it is having. We are doing everything we can to support CalMac to maximise available capacity across the network.
"Every effort is made to avoid breakdowns, but it is impossible to completely remove the risk of this happening in technically complex vessels. During times of disruption, we always seek to work with CalMac to deliver additional sailings wherever possible.
"We acknowledge the CMAL fleet is ageing and, as such, we are delivering new tonnage to support our communities by working with CMAL, CalMac, MSPs, community representatives and others to develop investment programmes – at least £580m over the next five years – for major vessels and small vessels.
"We are also looking at other ­credible, affordable and viable options to improve resilience and the recent short-term charter of the MV Arrow on the Stornoway-Ullapool route is one example. Previous CMAL announcements on Islay vessel procurement and the Small Vessel Replacement Programme are further evidence. However, finding suitable vessels on a short-term basis is challenging in the current market."
---
A broken Arrow: Ferry breaks down after six days
A CalMac ferry was withdrawn from service for repairs yesterday after being drafted in just six days ago.
Freight vessel MV Arrow joined the ferry company's fleet on Monday on a short-term charter until September.
It is understood the 23-year-old freight vessel was suffering an oil leak as a result of a fishing rope being caught around her propellers on Friday night.
Divers were able to remove the rope but the leak meant the ferry needed repairs at a dry dock. It is the latest in a series of problems causing disruption to the vital ferry links to Scotland's islands.
MV Arrow was scheduled for a number of overnight freight sailings on the busy Stornoway to Ullapool route, allowing MV Loch Seaforth to provide additional passenger sailings at busy times.
It was due to deliver Loch Seaforth's evening freight sailing six days a week, and let Loch Seaforth deliver two additional passenger sailings per week. It would have brought more than 50% of additional freight capacity for hauliers.
CalMac plans to reinstate MV Loch Seaforth on overnight freight sailings from tonight.
Robert Morrison, operations director for CalMac, said on Monday that chartering MV Arrow would have helped "provide much-needed resilience at a time when Covid restrictions remain in place and there is high demand for spaces on board our ferries".
Robbie Drummond, managing director of CalMac, said: "The MV Loch Seaforth will resume night freight sailings and commercial customers are being made aware of this change. Our customer service team will try to accommodate any customers who were booked on to the two additional weekly passenger sailings in the meantime."
The 122-metre-long Arrow is Danish-owned and managed by Seatruck. It ran aground at the entrance to Aberdeen Harbour in June last year. It got into difficulties on its arrival from Lerwick and had to be freed by harbour tugs.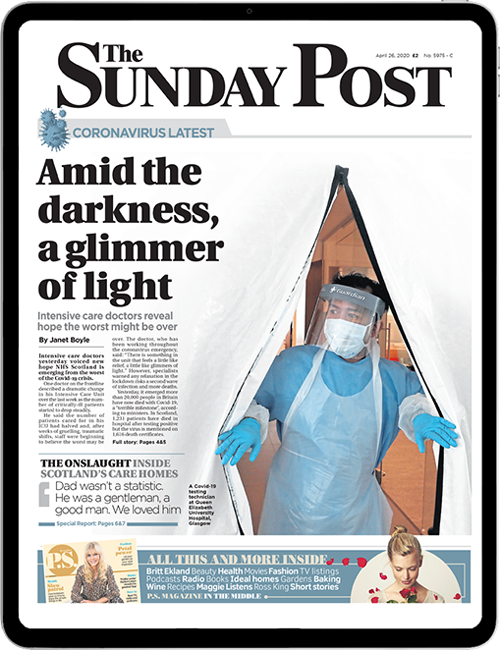 Enjoy the convenience of having The Sunday Post delivered as a digital ePaper straight to your smartphone, tablet or computer.
Subscribe for only £5.49 a month and enjoy all the benefits of the printed paper as a digital replica.
Subscribe