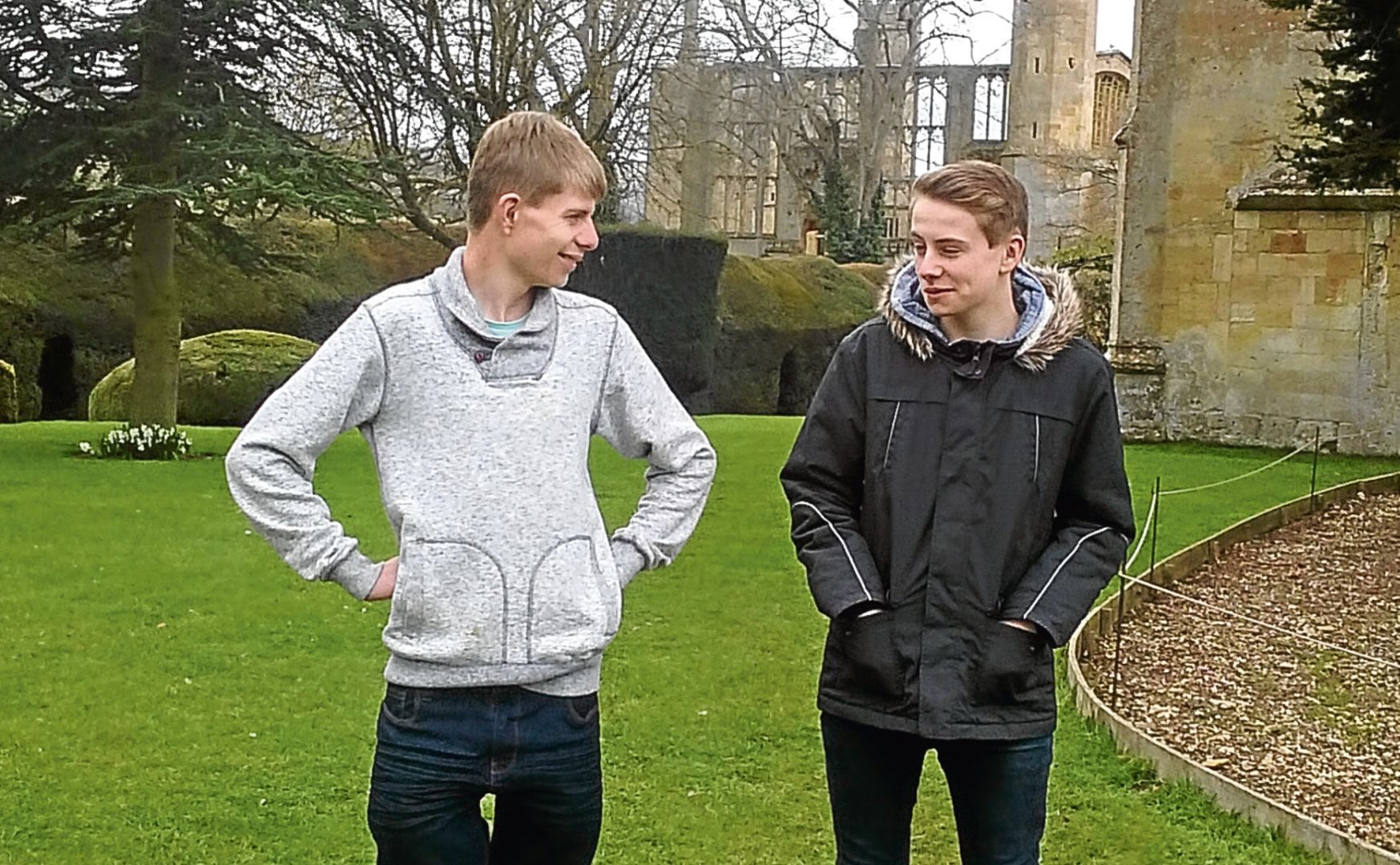 WHEN Callum Gray was little, his family had no reason to think he was any different from any other child.
But it was when Callum's younger brother Jamie went to school that mum Dawn and dad Tim started to wonder if there might be something else going on with Callum's development.
"Jamie was just four and in reception, and Callum was six and in year two and pretty soon, Jamie started to overtake Callum at school," says Dawn, who's 49.
"Jamie's reading was more advanced than Callum's. By the time Callum was seven, there was a big difference between them.
"We asked the GP to run some blood tests, but nothing showed up.
"We also thought it might be glue ear, because he had a mild hearing problem when he was two.
"However, the school called us in to suggest we see a paediatrician — they could clearly see that something wasn't right.
"The paediatrician had an inkling that he may have a genetic disorder," adds Dawn, a hairdresser from Gloucestershire.
"We came back from our family holiday to a big, thick envelope on the doormat.
"It was a shock — it was only in May the school had suggested we see a specialist and here we were in July with a diagnosis of Ring chromosome 20 epilepsy syndrome.
"We had never heard of it before, but as soon as we'd read the information in the envelope, everything started to fall into place.
"We were told that one of the main features of r(20) syndrome is seizures," says Dawn.
"But it wasn't until he was eight that Callum started to have absence seizures where he would blink his eyes and shake his head for a few seconds.
"They then became a lot more frequent.
"Epilepsy is a scary word and at first, I was terrified about him having seizures and I wouldn't let him ride his bike in the garden or climb trees in case it brought one on.
"But after a while I realised I couldn't overprotect him — it didn't help anyone."
By the time Callum was nine, he was having five or six seizures a day, each lasting 20-50 minutes, though his worst one lasted seven hours.
His medical team tried him on a combination of several types of medication, including phenobarbital.
"He was really ill on it and slept so much that he had to stop going to school," recalls Dawn.
"Callum would fall asleep on the sofa after breakfast and we'd have trouble waking him up.
"It was hard to tell whether he was having a seizure or if he was sedated from the drug."
It was suggested that Dawn and Tim try Callum on a ketogenic diet — a very high-fat, low-carbohydrate diet that makes the body use fat rather than glucose and helps to control seizures in some people with epilepsy.
"We started this in September, 2011, when Callum was 12 and after 10 days, he was a different child," says Dawn.
"He was more alert, he had more energy and didn't fall asleep so much.
"The school noticed a big difference in him, including improved concentration.
"Callum himself described his head as feeling 'clean' when he was off all the anti-epileptic drugs.
"It was amazing."
The ketogenic diet isn't an easy diet to cater for, though.
Says Dawn: "Even though I bought a low-carb cook book, I'd still have to book a day off work to batch cook to make it easier with meals.
"And whenever we went out, I always took mayonnaise and cream with me to make sure every meal was high-fat enough.
"The hardest meal was a quick snack. We can all grab a sandwich, but keto kids can't.
"I found that chunks of cheese, raw peppers and pepperami were good.
"He would sometimes refuse the food or sneak things he shouldn't have done but overall, the diet was worth it — after six months, the diet was more successful than the drugs and Callum became seizure and drug-free.
"Now 16, he eats a normal diet and is so well.
"I'm not sure it would have worked now that he's a teenager but doing it while he was young and willing to eat the meals really helped."
The family are also constantly learning about other factors that might bring on seizures in Callum.
"We now know that extreme hot or cold conditions can set off a seizure," says Dawn.
"Once we were at a carvery and Callum was standing near a copper hood that keeps the plates hot, so I called him away because I know this could be enough to bring on a seizure.
"We just have to be vigilant."
Jeans for Genes is perfect way to raise awareness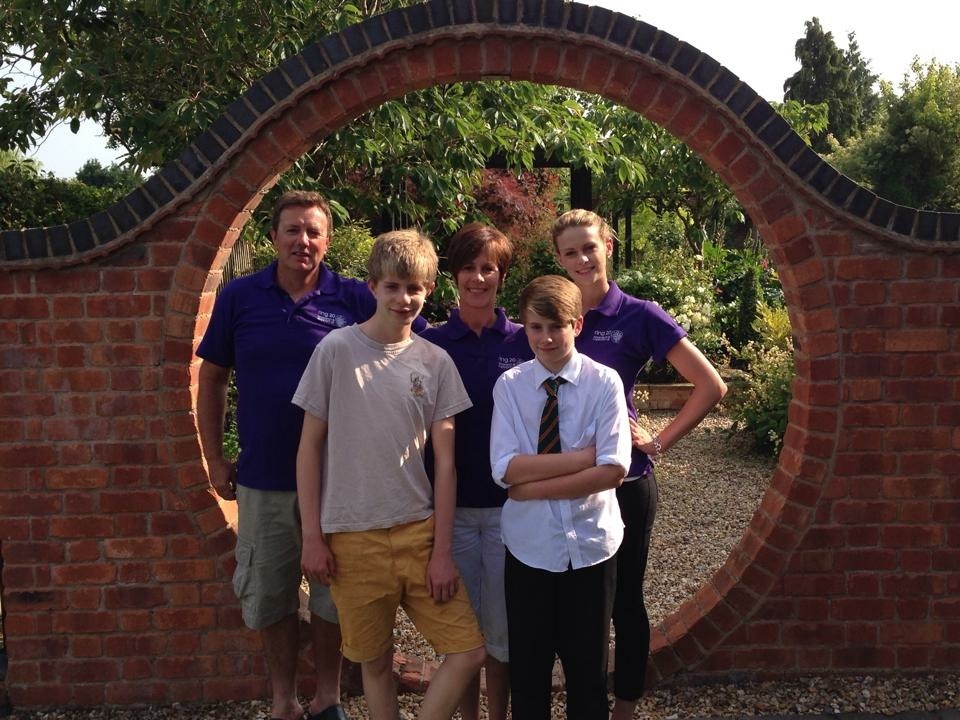 RING chromosome 20 epilepsy syndrome is also known as r(20) syndrome.
People with the syndrome have medically-intractable epilepsy — epilepsy that fails to come under control with treatment — nocturnal subtle seizures, behavioural problems and mild mental impairment.
Dawn Gray is thrilled that Ring 20 Research and Support UK CIO have been given a grant from Jeans for Genes towards a two-day conference for families to hear from specialists with presentations, workshops and discussion groups.
"I remember Googling r(20) when Callum was having a bad day once and finding Ring 20 Research and Support UK CIO," she says.
"Allison from the group rang me and it was such a relief to speak to someone who knew what we were going through.
"As a family, we've raised £670 for the support group by holding a coffee and cake afternoon.
"However, this grant to fund a family conference will make a big difference to the lives of people living with r(20)."
In many ways, Callum, who attends a normal school, enjoys the types of things any typical teenager does.
"He loves playing the drums and will hook his headphones up to his iPod and play along to music," says Dawn.
"Like any other teenager he's also a bit stroppy but nothing we can't deal with!
"He really enjoys cooking, and he is doing his Duke of Edinburgh silver award.
"He practises cricket with Jamie, and he likes to chat to his sister Katie, 25, although he does go on a bit!"
The children's charity Genetic Disorders UK is holding its Jeans for Genes Day — when everyone is invited to wear jeans in return for a donation — on Friday, September 23.
For information, visit www.jeansforgenes.org/getinvolved
---
READ MORE
What you might not have known about epilepsy
State-of-the-art epilepsy treatment helps give Vicky seizure-free relief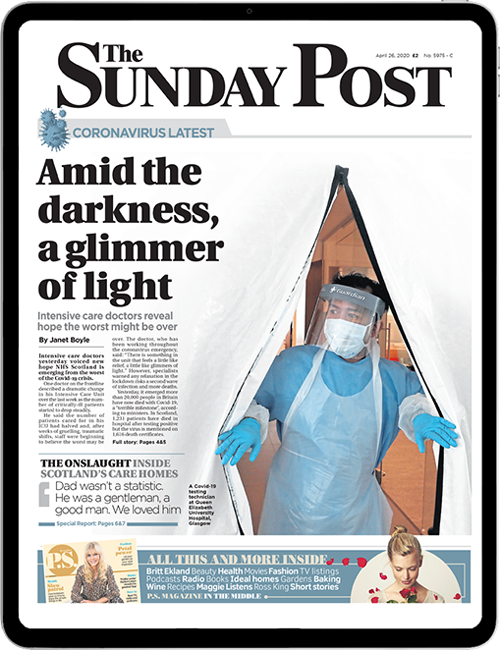 Enjoy the convenience of having The Sunday Post delivered as a digital ePaper straight to your smartphone, tablet or computer.
Subscribe for only £5.49 a month and enjoy all the benefits of the printed paper as a digital replica.
Subscribe