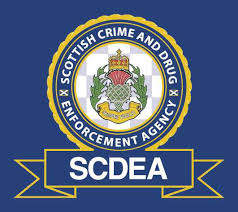 Leading MSPs say Police Scotland must, without delay, deliver an independent report into potentially criminal chaos and cover-up at a Scots undercover unit.
The unit, managing covert officers at the now-defunct Scottish Crime and Drug Enforcement Agency, collapsed in the wake of the shambles exposed by a whistleblower.
The former undercover officer later sued Police Scotland claiming she was made a scapegoat and forced out of her job.
In 2011 she found passports, cash, unopened mail, bank cards and chaotic financial records at the unit which, chiefs feared, risked covert operations and the safety of undercover officers.
In February, we revealed how officers were then ordered to buy a garden incinerator and petrol and burn boxes of files and documents before a report into potential fraud was sent to prosecutors.
MSPs demanded an investigation into the collapse of SCDEA's Special Operations Unit and the Scottish force asked the Metropolitan Police to "peer review" its own internal inquiry. The London force has now handed over its report.
Scottish Liberal Democrat justice spokesman Liam McArthur, a member of Parliament's policing committee, said: "This report should be presented to the Scottish Police Authority as soon as possible. It's time for transparency. There should be no delay."
When the Chief Constable announced in May that the Met would review its findings there were concerns of a conflict of interest, denied by Police Scotland and the London force.
The Met had recommended the closure of the unit after being asked for guidance in the aftermath of the whistleblower's exposure.
Deputy Chief Constable Fiona Taylor said: "We are considering their review and will update the Scottish Police Authority in due course."
The whistle-blowing officer known as Mrs K won her £1m legal case against Police Scotland but the force is appealing.
Gordon Meldrum, director of the SCDEA at the time has retired while the officers who were second and third in command announced their retirement as the court judgement was published in January.
Police Scotland's Deputy Chief Constable Johnny Gwynne and Stephen Whitelock, who was lead investigator at HM Inspectorate of Constabulary, announced they were leaving their jobs as a Court of Session judgement backed the whistleblower's claims she had been unfairly frozen out of her job. She told the court that she had become a scapegoat as senior officers tried to cover their backs.
Both men and their organisations say their decision to leave their jobs had no connection to the SCDEA fiasco and the timing was coincidental.