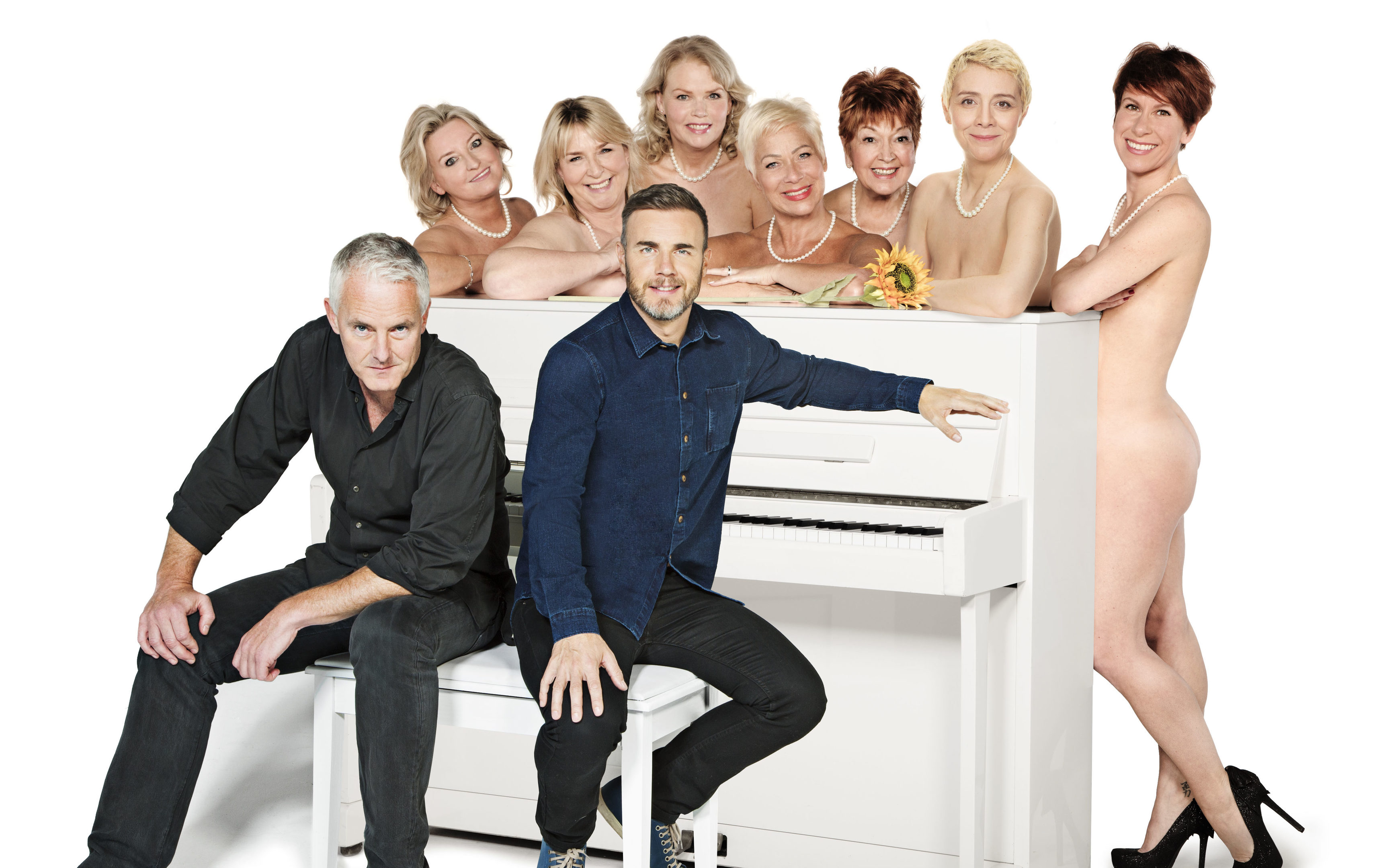 IT'S a sunny summer's day in the Yorkshire Dales and the picture
postcard village of Burnsall is a hive of activity.
Barely home to 100 people, it seems like all of them have congregated in the tiny village hall for yet another big moment in the community's recent history.
Burnsall is home to the famous Calendar Girls, members of the local Women's Institute who stripped off for a fundraising calendar and caused a worldwide sensation.
This month marks the 20th anniversary of the passing of John Baker, the much-loved local man who died just five months after being diagnosed with non-Hodgkin's Lymphoma, and whose death prompted the calendar.
His memory lives on through the Calendar Girls play, film and now a musical written by Take That's Gary Barlow and Tim Firth.
The original Calendar Girls, alongside the musical's cast and Gary and Tim, met with iN10 in Burnsall Village Hall to talk about the next chapter in this incredible story, ahead of the musical's visit to Edinburgh's Festival Theatre later this year.
Angela Baker
(original Calendar Girl and John's wife)
Isn't it fantastic that something so tragic turned into a positive? John will be smiling down on us.
It surprises and amazes me that the story is still going. We have to pinch ourselves.
We would have been pleased to sell 1,000 calendars – we sold 88,000!
Once the am-dram productions followed the stage show and film, we really thought that would be it.
Then the producer, David Pugh, came to my house and let me hear two songs Gary and Tim were working on – and we knew if they had teamed up it was a force to be reckoned with.
Even now, after all this time, it feels strange watching our story being played out.
Lynda Logan
(original Calendar Girl)
My husband, Terry, did the photos. Some of the ladies didn't want a man to do it at first, but we invited them to the house and in that first evening he took 10 photos – all of which were used. He was fabulous and we were all so relaxed.
I was his assistant, gathering all the props we used from around the house.
He had worked everything out in his mind, so worked very quickly – if he had faffed around it would probably have made everyone nervous.
We would never have had the same success if it wasn't for him.
I wish we could do it again!
Gary Barlow
(co-writer)
I met Tim on BBC's Pebble Mill as part of a Christmas song competition when I was 15 and he was 20, and we discovered we were from the same tiny village.
I think that's what has made this so unique – that two long-time friends have written a show based on friendship.
When we came to the village hall and saw the place and met all the Girls, it began to make sense and we knew its heart.
I've never been in a musical but I have total respect for those involved. Performing a show twice in one day is quite exceptional.
I admire it but I could never do it.
Rebecca Storm
(cast member)
David was my first producer in 1984. He called me a year ago and asked if I would meet Tim.
They gave me a song to learn and I performed it in front of them, including Gary – I had sweaty palms that day!
They asked how I felt about taking my clothes off on stage and I told them I would diet and go to the gym.
I'm from Yorkshire, so it feels like coming back to my roots.
My dad died when I was eight, so my mum was Angela, in a way.
Under that type of grief, to do something so positive must have been life-changing. It must have made Angela cope with losing John.
Anna-Jane Casey
(cast member)
Coming to Burnsall and meeting the Girls and seeing the village hall, where it all started, was special.
I asked if they ever get bored of it all, but they don't. Not only does it keep the fundraising going but it also keeps the story alive. It takes it on another journey.
I think you become bolder as you grow older.
Once you pass a certain age you aren't as concerned about stripping off as much as you might be in your 20s or 30s.
We're on tour until November 2019, by which point we'll all be a little older and saggier!
Ruth Madoc
(cast member)
I did the play for four years, playing Marie, the character Fern Britton is now taking on.
It was my involvement in that which led to me being in the musical. I first met the Calendar Girls seven years ago, which was a great experience.
My part in the musical is based on Beryl, the village school teacher, and I'm the right age to play her.
Tricia Stewart
(original Calendar Girl)
Something happens every day regarding the Calendar Girls. It's incredible we are still getting to do this.
I knew it would cause a stir, but it took on a life of its own.
So many groups send us their calendars. Some are good, some are not so good, but they all raise money for charity, which is the important thing.
We didn't know who would buy the 100 calendars we wanted to make, but then the printer said the smallest print run they could do was 3,000. I thought they would end up as briquettes for the fire!
Tim Firth
(co-writer)
We wrote between 70 and 80 songs for the show, but only 13 made it in.
The biggest moment for me is when the five women decide they are going to do the calendar and perform a reprise of the song, Dare. It's a massive thing at that point.
The play was an unexpected success and I said to Gary there may be another version of this story, if we take the photoshoot scene from the conclusion of the first act and make it the ending, allowing us to open up the community and bring in other stories and write a village green musical. That's how it has turned out.
Denise Welch
(cast member)
I've been a fan since the play's inception and I was once asked to take part but I couldn't – who knew Gary Barlow would come along and inject all this wonder into it?
Last October, David Pugh invited me for a cup of tea and I was ambushed by Gary.
They said they wanted me to play Celia. I was flattered and terrified.
With it being 20 years since John died, it gives us a sense of history, too.
How many shows are there where you spend time with the real people beforehand?
Karen Dunbar
(cast member)
I've never done something like this before and I can't wait.
I love Calendar Girls – it's one of my top 10 films – and it never fails to move me no matter how many times I see it.
This isn't a stereotypical musical – it hasn't gone all jazz hands. It's still an emotive story with real heart.
It's a fantastic challenge but the main thing at the root of it all is celebrating the original Calendar Girls.
Calendar Girls The Musical, Festival Theatre, Edinburgh,
Oct 2-13.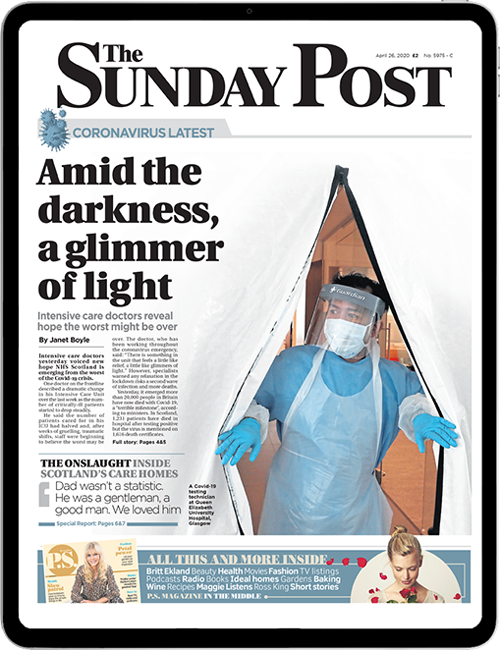 Enjoy the convenience of having The Sunday Post delivered as a digital ePaper straight to your smartphone, tablet or computer.
Subscribe for only £5.49 a month and enjoy all the benefits of the printed paper as a digital replica.
Subscribe