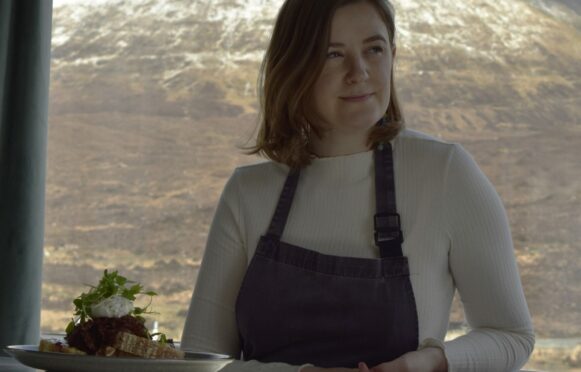 Fresh produce, chefs profess, is paramount to a delicious dish, but perhaps none go quite so far to ensure the quality of their ingredients as Clare Coghill.
On the menu at Coghill's new eatery, Cafe Cuil, on the Isle of Skye, visitors are treated to a rotating selection of seasonal dishes, all of which use local vegetables, meat and fish to give a unique twist to brunch and lunch – with some ingredients even sourced by hand from the island's blustery fields.
"On the menu, we have a wild garlic and bean patty on toast," explained Coghill, who first opened her eatery in Dalston, London, before relocating to Skye, her family home, during the first lockdown. "We pick the wild garlic on our days off. It's in abundance at the moment on Skye.
"Just tasting those flavours and knowing that you picked it yourself, and it couldn't be any fresher, is such a rewarding experience. It makes you feel really proud to be able to serve it."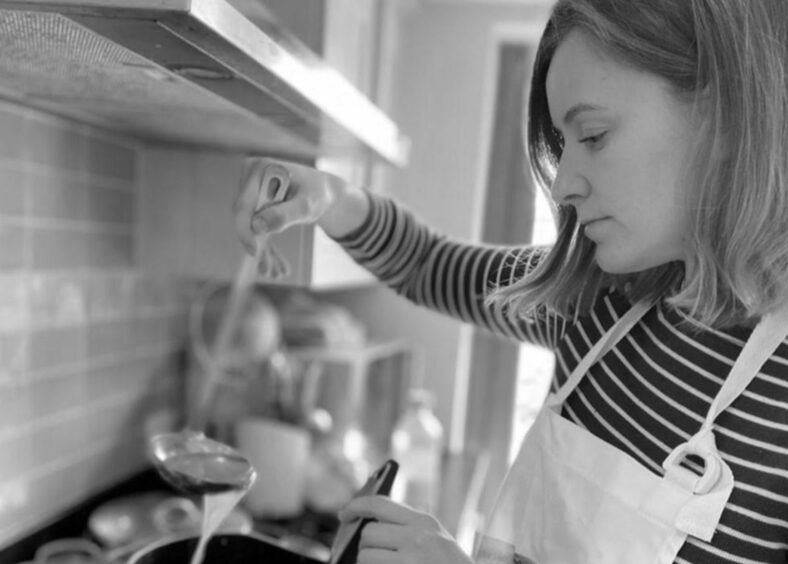 Nestled in the village of Carbost, just a stone's throw from the Fairy Pools, Talisker Brewery and Glenbrittle Beach, the dishes at Cafe Cuil take inspiration from the landscape. Options include such delights as Lochalsh beef brisket rarebit with poached eggs, a "tattie scone stack" served alongside square sausage, Isle of Skye black pudding and fried egg, and Scottish wholetail scampi tacos with crushed peas, spring onion, fresh coriander and a spicy tartare sauce.
Coghill, who spent her teen years diving for scallops in the chilly waters near her home, says using the best of Scotland's larder means working with the seasons. She said: "I'll have three different menus throughout the Skye season, spring, summer and autumn menu, which will be based around seasonal ingredients. For example, in summer, the gorse flower, with its beautiful, sweet coconut smell and flavour, will come out and it will be going into some of my desserts."
Growing up on Skye, where her family have owned the Sligachan Hotel since 1913, Coghill couldn't understand why more restaurateurs didn't celebrate Scottish produce, but that has changed since the pandemic encouraged more people to shop, cook and eat more locally.
She continued: "The fact that the post pandemic world has such an interest in local and fresh produce works well with my ethos, and it keeps customers interested in what I offer.
"I noticed growing up that quite a lot of places, including my own family hotel, wouldn't really utilise what was in front of us as we were so influenced by other world cuisine. But I think now is the chapter for Scotland to actually enjoy and celebrate the produce that we can get right on our doorstep.
"I know a lot of local shellfish fishermen who ship their catch straight off to the continent after every day's fishing and, more often than not, you have to know the fisherman personally to be able to get catch from them. I'm fortunate enough to be able to do that."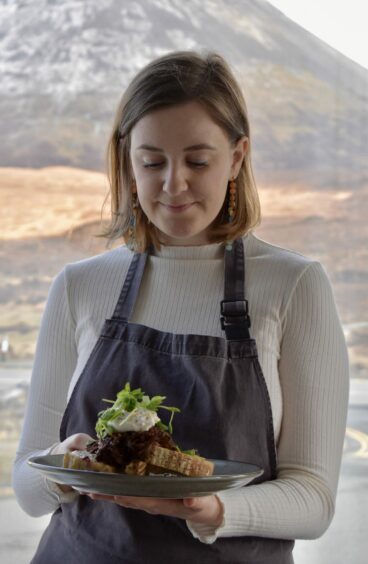 And it's not just Scotland's produce that Coghill wants to champion.
"I'm a fluent Gaelic speaker and I've noticed over the years that the culture can feel a bit diluted," explained Coghill.
"I have a bilingual menu, so visitors can read it in English and then see what the translation is for every ingredient.
"Because so few people speak Gaelic, the ones who do are so proud to have a second language, and we're doing everything we can to keep it alive."
Langoustine and Talisker whisky bisque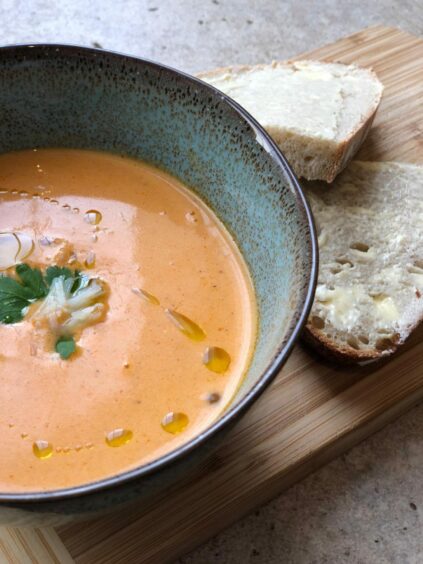 You'll need
2kg whole fresh langoustines, boiled and shelled
150g butter
125g flour
1 large onion
1 large carrot
4 sticks celery
6 cloves garlic, crushed
bunch fresh parsley
2 bay leaves
5 sprigs fresh thyme
200g tomato puree
a pinch of chilli powder
300 ml dry white wine
Large dram of Talisker 10-year-old whisky
1L veg stock
Double cream
Method
In a covered saucepan, heat 25g of butter and sweat the onion, carrot, celery, garlic and bay leaf until soft, without colouring.
Stir in the langoustine heads and shells, tomato puree, chilli powder and allow to bind together.
Pour in the wine and whisky and bring it to bubbling so some of the alcohol evaporates. Pour in the stock and simmer for 30 minutes with the lid ajar.
Strain the stock and pour the liquid into a bowl and set aside, discarding the shell and vegetables.
Melt 125g of butter in a clean saucepan and stir in the flour. Gradually stir in the strained liquid until smooth then add the shells langoustine tails.
Stir in the double cream until you reach a smooth, velvety consistency. Add the chopped parsley and thyme and season well.
Cafe Cuil is open Wed-Sun, 9.30am to 5pm. Visit cafecuil.com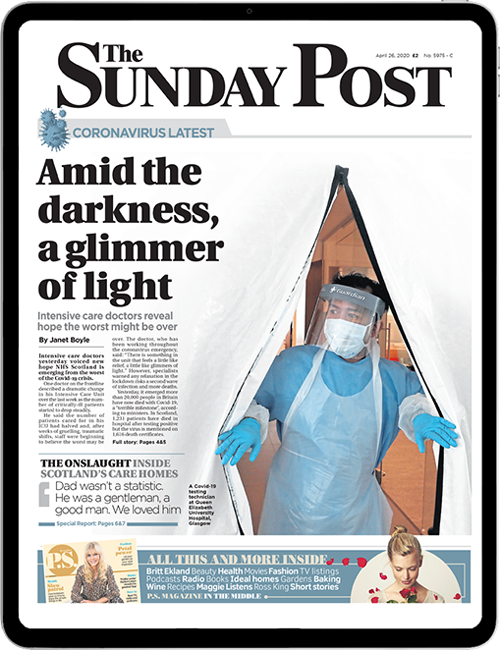 Enjoy the convenience of having The Sunday Post delivered as a digital ePaper straight to your smartphone, tablet or computer.
Subscribe for only £5.49 a month and enjoy all the benefits of the printed paper as a digital replica.
Subscribe