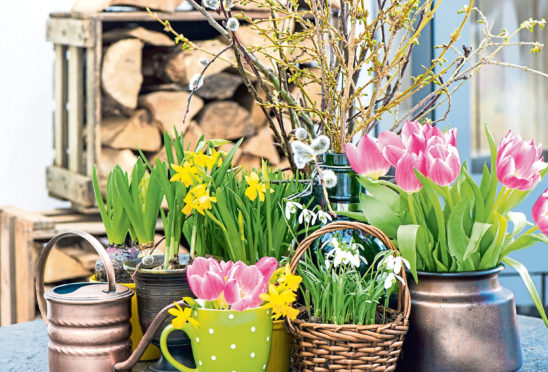 If you want floral displays to dazzle in the warmer months, says Agnes Stevenson, now is the time to plan ahead for borders packed with annual flowers
If there was ever a year when we needed to feel the love then it's this one.
Long-stemmed roses are one thing, but what is gladdening my heart are the bowls of tête-à-têtes that are scattered through the house and the pelargoniums, grown from cuttings, that have only this week opened up carmine flowers.
For all the beauty of exotic stems and florists' flowers, the best blooms are those you grow yourself. And if you are hoping to fill your garden and your home with beautiful bouquets this year then now's the time to start planning ahead by stocking up on seed.
I love the exuberance of annual flowers; the way they burst into life and dazzle us for weeks on end. And when the show is over they bow out in a shower of seed that holds the promise of next year's blooms.
Hardy annuals need little in the way of cosseting. You can sow them in trays in a greenhouse in order to produce plants that will flower early, but most are happy if you start them off from mid-April onwards in the places in the garden where you want them to grow, preferably in soil that's been pepped up with a little bit of well-rotted compost and raked to a fine tilth, then kept moist while germination takes place.
My heavy soil is not the best for raising annuals, but by selecting suitable varieties I can still grow flowers for cutting by raising them in gritty soil in large containers and using a liquid feed to make up for the lack of nutrients in the free-draining compost. This way I can enjoy poppies, cornflower, cosmos, calendulas, escholzias and a dozen other varieties of bright and cheerful flowers.
Annuals are the gardening world's equivalent of "pick 'n' mix", with candy-shop colours and sugary scents. They can be grown in their own patch, mixed in with perennials or used to brighten up the veg patch, where, as a bonus, they'll help to attract pollinators for better crops.
And it wouldn't be summer without nasturtiums. These are possibly the easiest and most rewarding of all the annuals and their large seeds are perfect for even little fingers, so they are one to pick if you've got children or grandchildren to amuse.
Some people swear by rubbing the seeds gently with sandpaper before sowing. I usually soak them overnight in water to soften up the tough outer coating and then I bring them on in modules until they are large enough to go into pots or hanging baskets. But sometimes I just take the seeds and press them in gently around the sides of shrubs in containers where, a couple of months later, they'll be spilling over the sides.
Once you sow annuals of any kind you'll never be without them because the seeds invariably find their way into cracks and crevices, from where they pop up the following year, adding enchantment to the garden with little effort on your part.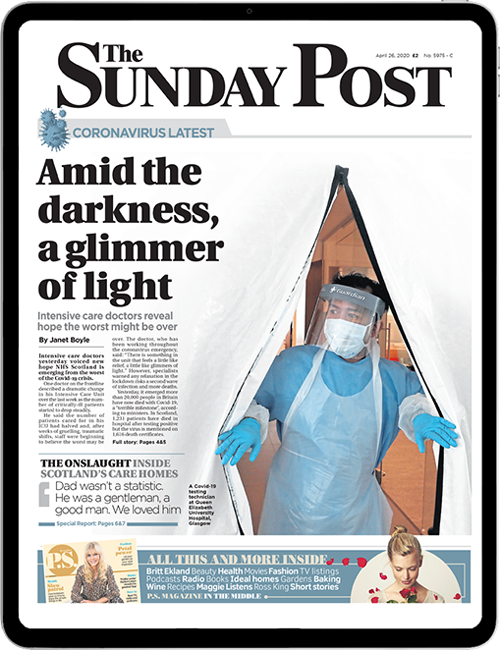 Enjoy the convenience of having The Sunday Post delivered as a digital ePaper straight to your smartphone, tablet or computer.
Subscribe for only £5.49 a month and enjoy all the benefits of the printed paper as a digital replica.
Subscribe