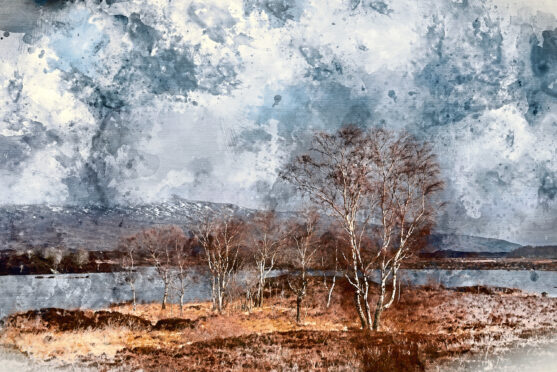 It is some of the most stunning real estate in the world but swathes of Scotland's hills and glens, forests and lochs, are owned by a few hundred landowners.
Research suggests more than a third of Scotland is now owned by just 350 landowners amid growing concern communities are being priced out of owning land by investors cashing in on green schemes.
Land reform campaigner and former MSP Andy Wightman warns of the rapid accumulation of land by a few individual owners as his latest research suggests just 358 holdings over 3,000 hectares cover 2.86 million hectares, or 35.6% of Scotland.
He is also calling for a ban on carbon offsetting, whereby companies invest in renewable energy projects, planting trees and restoring peatland, to make up for their gas emissions. He said: "If you have a land market where the purchasing power of a few people is much greater than everyone else and they're allowed to accumulate, then the opportunity for local people to acquire land just doesn't exist. Instead, it is getting snapped up by these accumulative buyers."
New owners take £3m future forest of a million trees off the market
Wightman, who plans to launch his own Land for the People Bill to democratise the ownership and use of land and property, blames the recent spike in values on land being bought for carbon credit offsetting.
He said: "People are buying land in anticipation of the rising value of carbon credits. They've got the money to spend and they're speculating and that freezes out everyone who wants to do more conventional economic land use.
"My response to that is to ban offsetting. I don't think the government should be supporting it because every ton of carbon that is captured here in Scotland and is sold to offset a cement factory somewhere else is a ton of carbon that is not cooling the planet.
"So if we want to maximize the potential of Scotland's natural resources – woodlands, wetlands, peatlands – then every ton of carbon that can be sequestered should be contributing to our journey to net zero."
Last month Goatfield Hill, near Inverary, Argyll and Bute, went on sale for offers over £3.3 million. The 708-hectare site is being marketed as a "significant opportunity to generate carbon credits".
Standard Life Investments Property Income Trust last year bought 1,440 hectares of land in Cairngorms National Park for £7.5m and plans to plant 1.5 million trees as part of the company's carbon strategy.
Craft beer giant Brewdog, meanwhile, paid £8.8m for 3,767 hectares of land near Aviemore, Inverness-shire, where it plans to create a "lost forest" of more than a million trees and restore peatland to offset carbon produced at its brewery.
Community Land Scotland has estimated land values could rise from around £5,000 per hectare in 2022 to more than £35,000 per hectare by 2050 due to an increase in the worth of carbon credits.
Chairwoman Ailsa Raeburn said: "Concentrating ownership of land, with all the power, wealth and privilege that infers, particularly locally, is a real issue for Scotland, particularly a Scotland that wants to be fairer and greener and trying to achieve a just transition to net zero.
"What we are seeing is a lot of new entrants into the market who are buying a huge chunks of land, specifically for woodland planting and for carbon sequestration schemes. They can be from anywhere in the world, so they can get forestry grants and other tax subsidies but not pay tax in the UK.
"There is no regulation about who can buy and own land in Scotland. There is a real lack of transparency, and what that does is stop local people from being able to get their foot in the door.
"If you want to get an affordable house in the Highlands, it's almost impossible because there's so much land in private ownership and they're refusing to release land for housing. Communities who are really keen to acquire more assets, particularly land so they can develop affordable housing, are being priced out of the market because it is so hot."
In June, residents on the Hebridean island of Eigg celebrated the 25th anniversary of a £1.5m buyout, which was hailed as a model for community land ownership.
Raeburn, who is chair of the Isle of Eigg Heritage Trust, said: "What they achieved was absolutely incredible, but they probably couldn't do that now because buying Eigg now would probably be around £15m today and there's no way that the community could raise that funding. The more we see prices increase, the less likely is we're going to see more community buyouts like Eigg, Gigha or Knoydart.
"Over a period of time, those communities have done an amazing job, reversing depopulation, creating jobs and keeping school rolls up but none of that will happen if communities can't buy land."
In April a study by the Scottish Land Commission found farmland values north of the border rose by 31.2% last year, compared to a 6.2% increase across the UK as a whole. It also found up to a third of farmland and forestry sales occurred off market. The Scottish Government last month published a consultation paper, Land Reform in a Net Zero Nation, ahead of introducing a new Land Reform Bill.
Environment and Land Reform Minister Mairi McAllan warned at the launch that "radical action" was needed to stop a new Highland Clearances. She highlighted the downside of corporations buying up swathes of land. The legislation, aimed at making land ownership fairer and more transparent, would introduce a public interest test for transfers of large landholdings and making sure owners give community bodies notice if they intend to sell.
McAllan said: "The Land Reform Bill will be introduced by the end of 2023. The bill is a significant step forward in ensuring our land is owned and used in the public interest and to the benefit of the people of Scotland."
Raeburn said the plans were "by and large welcome" but said they could go further by setting a limit on the amount of land an individual or company could own. She added: "We need to stop this real problem of wealthy individuals and corporations buying up more and more land because they're the only people that can afford it. If we want a Scotland which is much more open, transparent and where everybody can engage in the benefits of land ownership, then we should be looking at a cap on land ownership."
North East Labour MSP Mercedes Villalba also said the Scottish Government's plans did not go far enough, and has proposed a Land Justice Bill. It would place a legal limit on how many acres of land can be held by any single owner, with options starting from 1,500 acres.
She said: "It is outrageous that just over 350 wealthy families and companies own more than a third of Scotland's land. That's symbolic of the massive gap that there is between the rich and poor, and the cost of living crisis caused by profiteers. SNP ministers have consistently failed to tackle deep-rooted inequality during 15 years in power, and their proposals on land reform are simply inadequate.
"The Scottish Government has only put forward timid proposals that would leave the privilege of the wealthy landowners intact. That's why, I will be consulting on a plan to end the centuries-long of domination of land ownership by the super rich. A Land Justice Bill will introduce a cap on ownership to ensure land is managed for the benefit of us all.
"I hope that SNP and Green MSPs will support this proposal. The SNP and Greens will not be forgiven if they join forces with the Tories to oppose ending one of the greatest symbols of inequality that we have in Scotland."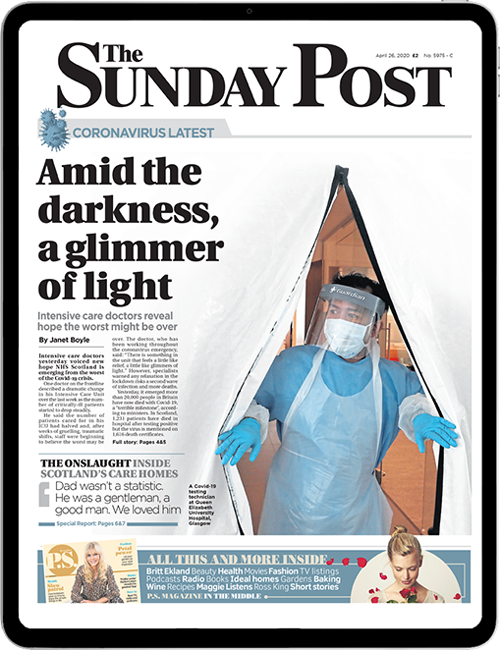 Enjoy the convenience of having The Sunday Post delivered as a digital ePaper straight to your smartphone, tablet or computer.
Subscribe for only £5.49 a month and enjoy all the benefits of the printed paper as a digital replica.
Subscribe