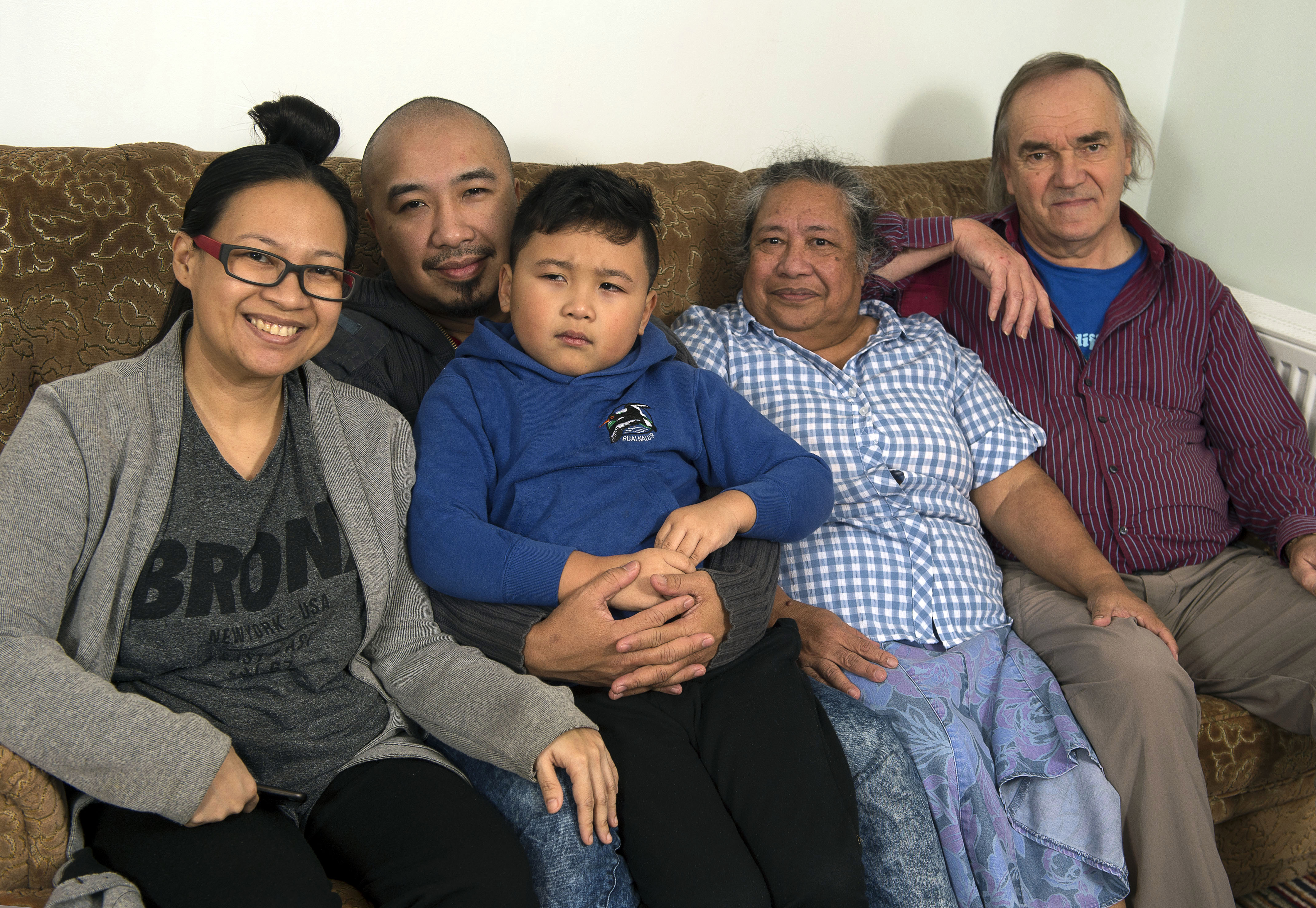 A Filipino daughter caring for her elderly parents in the Highlands fears deportation along with her husband and young son after being denied a visa.
David and Tess Wilson need round-the-clock care from their daughter and son-in-law, Palm and Rolly Taraya, who are both trained nurses from the Philippines.
A social work report by Highland Council found that Tess would have to go into residential care many miles from her husband if her daughter was sent back to the Philippines.
But an immigration judge wants to deport Palm and Rolly, along with their six-year-old son Neric, who has started school in Scotland and speaks English as his first language.
MP Ian Blackford, who has taken up the case, said the immigration system has "little or no regard" for the evidence. He has vowed to help ensure the family stays together so that David and Tess get the care they need.
Cancer survivor Tess, 69, who is originally from the Philippines but is now a British citizen, is still recovering from treatment and suffers from depression. She and husband David, who live in Aultbea in Wester Ross, have been looked after by Tess's daughter and son-in-law for two years.
David, 70, who has agoraphobia, which means he has difficulty leaving the house, said: "My wife's stress levels reach a point at times where I find it practically impossible to cope on my own. In May 2016 her daughter came over on holiday to comfort and support her and this was a great help to her.
"Towards the end of their holiday her daughter, husband and young child decided they had no option but to apply for a carer's visa as it was obvious that Tess could not cope without her care."
Ensuring Palm and Rolly can stay in Scotland is also vital to David and Tess's grandson, Neric, who has autism.
David added: "He is getting first-class help at the local primary school and he really enjoys going to school. If he had to return to the Philippines all hope would be taken away from him as he would not even be able to understand the language."
Tess said: "He is thriving and very happy in school. Our home is a comfort for him, with enough space to run, play and speak the only language he learned – English. In the Philippines he will be isolated."
The social work report about Tess's health needs shows she requires "substantial levels of care and support day and night", which are currently provided by Palm and Rolly.
Without their interventions, Tess "would reach the level of distress and discomfort" where she would no longer be able to remain at home.
The report notes that council care "would not completely meet her ongoing substantial needs".
The report states: "I am of the opinion that Palm, and not David, is the actual primary carer for Tess and that her presence in her mother's life is integral.
"I am of the opinion that despite David's best efforts in caring for his wife he is not able to fulfil the role as primary carer completely."
The report goes on to say that uncertainty around Palm and her family's immigration status is making Tess's condition worse. The social workers conclude that Tess would likely have to go into residential care if Palm and her family were sent back to the Philippines.
"It is vitally important that Palm can continue to contribute and lead the care which her mother receives," the report adds.
However, a judgement handed down by an immigration appeal court said there had been an attempt to "inflate" Tess's medical needs.
Palm and Rolly now plan to reapply and the family's MP, Ian Blackford, said: "What this case highlights is the inability of the system to act in a fair and timeous way, with little or no regard to the paperwork or documental evidence supplied with the application.
"I will endeavour to help this family as much as possible through the next part of the process," he added.
The Home Office said: "All UK visa applications are considered on their individual merits."
"I was devastated to leave my pupils behind. I made sure they knew that leaving was not my choice."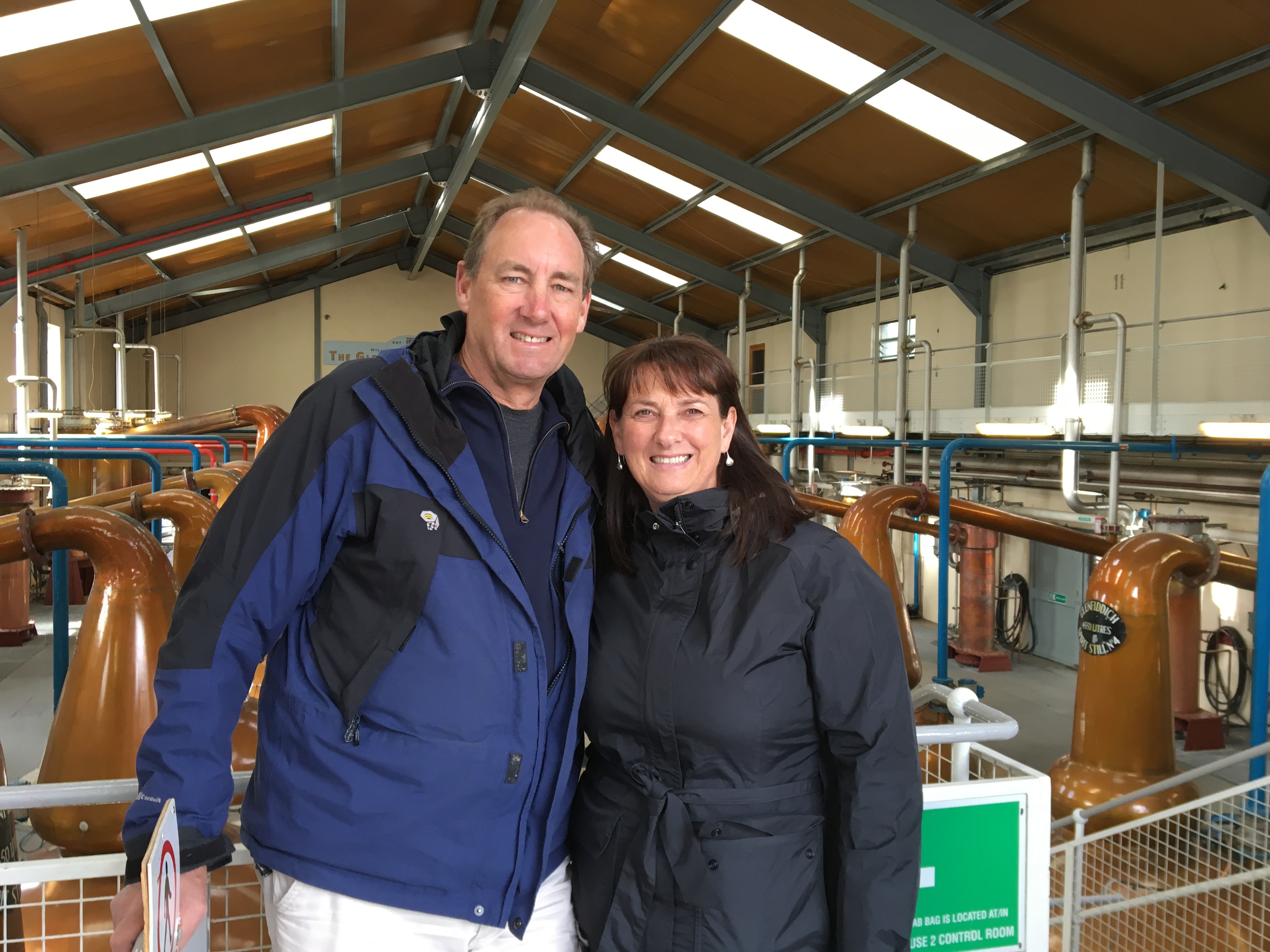 A teacher has been forced to quit Scotland after her Canadian husband was sent home by the UK Government.
Dawn McGuire-Reeves' husband Craig left in the summer to avoid deportation after he was denied a visa.
Dawn was forced to tell her pupils she had to leave Scotland to be with her husband. She flew to Canada a few months after the end of term.
She told The Post: "Craig left on June 3 on a voluntary removal as they were going to deport him on June 7. I had to finish the school year, sell many of our belonging and pack the rest.
"I was devastated to leave my pupils behind. I made sure they knew that leaving was not my choice."
Dawn and Craig moved to Scotland in August 2017 after she landed a teaching post that had been unfilled for two years.
Craig, a carpet fitter, spent months trying to get a spousal visa but was unsuccessful, despite the backing of Conservative MP for West Aberdeenshire and Kincardineshire, Andrew Bowie.
He said: "It's very unfortunate but we did try very hard to get the Home Office to take notice."
The Home Office said all visa applications are considered on their individual merits in line
with UK immigration rules.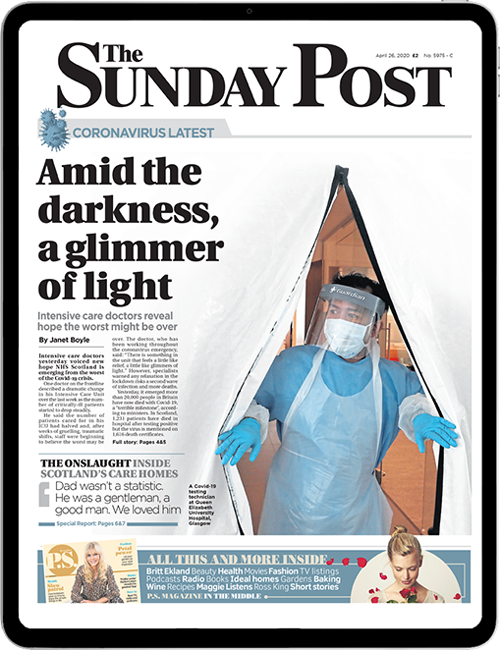 Enjoy the convenience of having The Sunday Post delivered as a digital ePaper straight to your smartphone, tablet or computer.
Subscribe for only £5.49 a month and enjoy all the benefits of the printed paper as a digital replica.
Subscribe