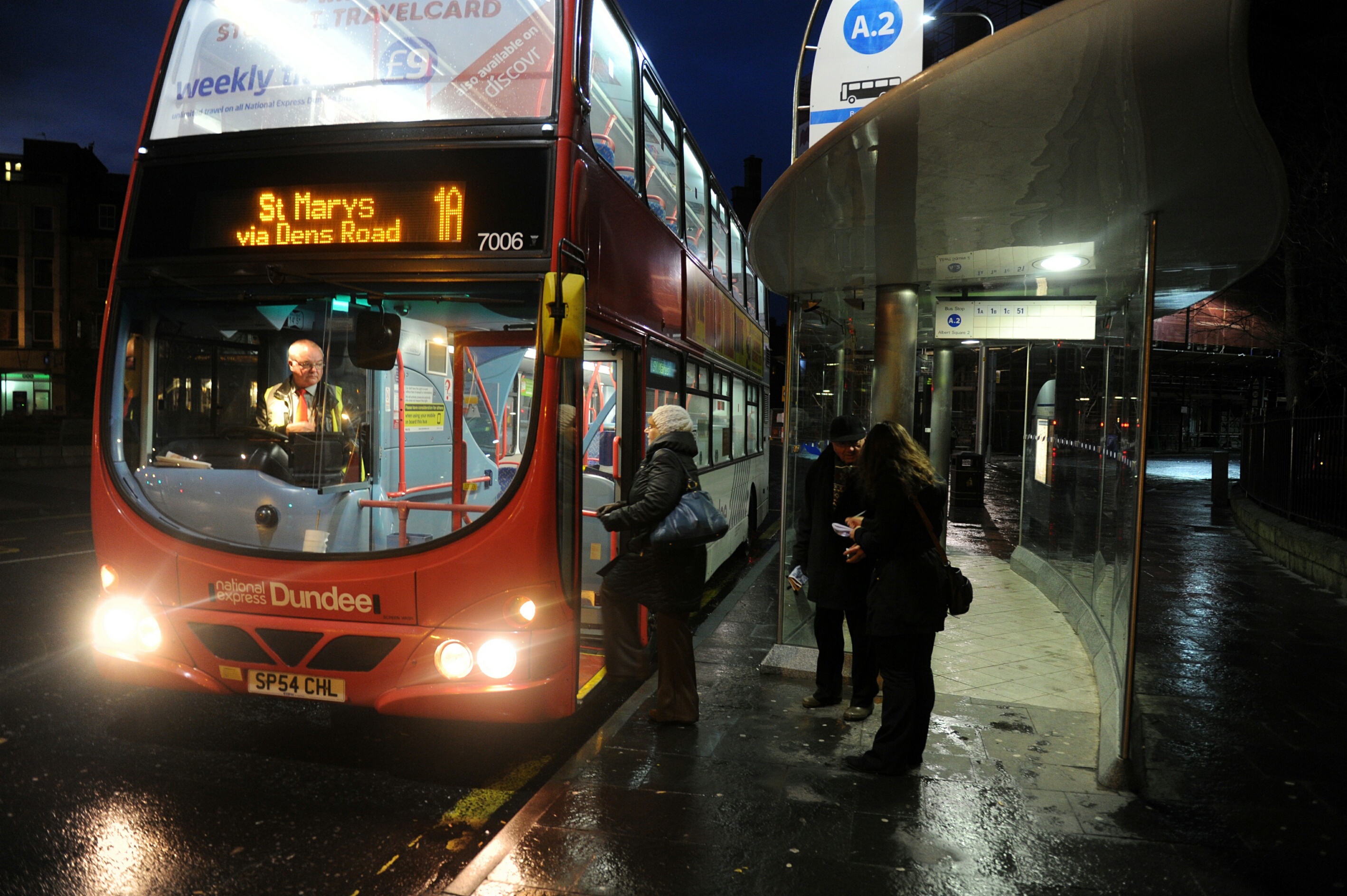 'BELEAGUERED' is a well-worn piece of journalese that's thrown at most government ministers at some point in their career.
It was Transport Minister Humza Yousaf's turn last month amid fury (more journalese) about the relatively shoddy levels of service on Scotland's railways of late.
But every day the papers were packed with variations on a theme about #ScotFail the vast majority of public transport users would have been oblivious to these delays.
This is because 80% of public transport journeys in Scotland are taken on buses, yet a fifth of bus routes have been cut in the last decade and fares have jumped by 18% over the last five years.
Imagine if ScotRail had presided over a 'McBeeching' style-cut that saw 21% over its routes axed over the last decade?
The Transport Minster would certainly be more than beleaguered.
It is far from fashionable but The Sunday Post has started writing about buses simply because our readers use them.
My inbox is testament to how worried people – the majority of whom have told me they have little choice but to use buses – are about lifeline services across the country.
Bus users remain relatively voiceless in a crisis that deepens every year.
There's no effective national lobby group for them and the reality is few of the people in power (politicians, business leaders, civil servants and media bosses) are regular bus users.
People on the lowest incomes rely on buses the most and it can eat up a big chunk of outgoings for people on minimum wage jobs, often forced to travel long distances to where the work is.
So what do? Transport Minister Mr Yousaf has ruled out full re-nationalisation of the industry but is open to other ideas.
Unite has a petition at Holyrood calling for greater public control of the bus sector and- pointing to the big success story of council-owned Lothian Buses – reckons up to £76m a year can be generated if buses were put back into public control.
Unite point to areas like Fife as examples of where the private model is not working.
Stagecoach's Fife Scottish operation made a pre-tax profit of £10.2m on a turnover of £80.9m last year. This was up from £8.7m profit in 2013/14.
Significantly, of the £19m worth of subsidies issued to bus operators by Fife Council in the last five years, £15.5m has gone to Stagecoach – something which critics claim is an indication of how little competition there is for bus services in Fife.
But it is unfair to paint the bus operators as the baddies in this crisis.
Since 2007, the number of journeys taken by bus in Scotland is down by 74 million and there are a number of factors at play here.
Congestion on the roads slows buses down to a point where people, who have the option, vote with their feet and jump back in their cars.
Elsewhere, bus operators have seen their public subsidy dramatically shrink in recent years making the playing field with other modes of transport far from level.
Industry figures show bus passengers receive 25 pence subsidy per trip from the government but rail passengers receive £7.54.
Ralph Roberts, managing director of McGill's, Scotland's largest privately-owned bus operator, explains what this means in practice for his passengers: "My monthly season tickets are priced between £58:80 and £74:00. (£2:10 and £2:64 per day).
"If bus passengers had fuel duty parity with rail, air and ferry, these ticket prices would fall by 25% to £44:10 and £55:50 (£1:57 and £1:98 per day).
He continues: "The regulatory regime – public ownership of buses like Lothian / franchising like London / free market for bus companies to decide – is a debate that needs to happen in a sane and sensible manner.
"But bus companies do not make excessive profits, and if bus companies are franchised to run the services designed by the politicians, they would still make the same profit!"
Where the bus companies, unions and passengers all agree is the decline in the industry needs to be further up the list of political priorities.
---
READ MORE
Hard-pressed bus users 'spending up to a sixth of their disposable income on fares'
Putting Scottish bus industry into public hands could generate £76m