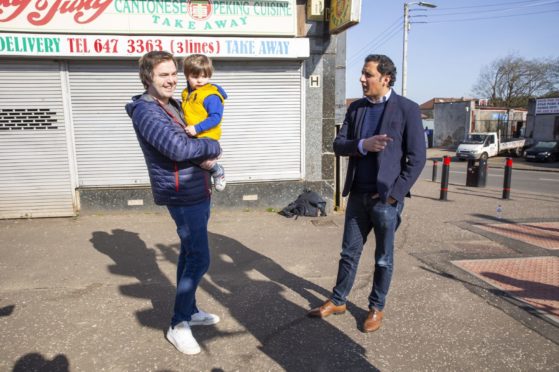 Scottish Labour leader Anas Sarwar has called for the creation of an extra 5,000 apprenticeships a year for young people in a £50 million plan to prevent a "lost Covid generation".
His party will set out a national ­recovery plan this week, calling for the Scottish Government to fund 5,000 more places over the next year and for apprentices to be paid the minimum wage, provided employers commit to keeping them on.
Scottish Labour will also propose a national "share an apprentice" scheme, so that businesses in sectors such as construction or agriculture can take on an apprentice together.
The Scottish Government set a ­target of 30,000 apprenticeships for 2020-21 but, due to the Covid shutdown, had only delivered 10,604 over the first nine months of the financial year.
Last month Business Minister Jamie Hepburn said the government would not meet its target and warned the Covid shutdown could also have an impact on numbers in 2021-22.
Sarwar said: "In last week's BBC leaders debate, I stressed that the Covid crisis is far from over. More than 360,000 of our fellow citizens in Scotland are still on furlough. That ends in September and few know whether their old jobs are coming back. Put simply, we have five months to come up with a plan to stop mass unemployment stalking Scotland's streets once more.
"That's why, this week, Scottish Labour will set out what I believe will be our most important policy document of this entire election campaign – our national recovery plan for jobs.
"I've asked my economic team to think big. I want us to use every lever at our disposal to make sure nobody in Scotland comes out of lockdown only to join a dole queue.
"That applies most of all to young people. This generation has grown up in a decade of austerity and wage freezes. We must not allow the Covid generation to become a lost generation. So this week, as part of our national recovery plan for jobs, we will call for the Scottish Government to subsidise an extra 5,000 new apprenticeship places for 12 months, on the condition that employers keep workers on after the year is up.
"This will reinvigorate an ­apprenticeship scheme which, right now, isn't functioning properly. For example, many firms right now say they don't have work to keep somebody on full-time. So we're proposing a 'share an apprentice' scheme, so that businesses in sectors like construction or agriculture take on an apprentice together. In total, it would cost £50m."
Apprentices are paid £4.30 an hour but under Scottish Labour's plans this would be increased to the national minimum wage, which is £4.62 for under-18s, £6.56 for 18 to 20-year-olds, £8.36 for 21 to 22-year-olds and £8.91 for 23-year-olds and over. About 30% of apprentices are 25 or over. Sarwar said that a Scottish Labour government would provide £45m to fully fund the first 12 months of 5,000 apprenticeship places at minimum wage level – £9,000 per apprentice place – with £5m to councils to set up local "share an apprentice" schemes.
"That sounds a lot up-front but if 5,000 young Scots get a decent start in life, and don't have to claim benefits as a result, I say it's worth every penny," he said.
"This will be just one of several ideas we'll set out this week. For me, it's what this election must be about. People have had enough of the Tories and the SNP shouting at each other about the constitution. The pandemic has changed Scotland – it's time to ditch the old politics of division and focus instead on working together on the things we can do, together.
"That's the job I'm applying for at this election. Whether we're elected as a party of government or as Scotland's main opposition, it's to use our position in the parliament to make sure politicians deliver on your priorities, on your ­ambitions, and on your family's needs." Elsewhere on the campaign trail yesterday, Nicola Sturgeon promised a £60m fund to revamp every children's play park if the SNP is re-elected. The party has already pledged a free laptop for every pupil and free breakfasts and lunches in all primary schools.
The First Minister said the outdoor community play fund would renew every play park in Scotland, adding: "We've already ensured that every P1 to P3 child has year-round access to free school meals – and if re-elected we'll provide free school breakfasts and lunches to every primary school pupil in Scotland, year-round.
"To break down barriers to learning and give every child a fair chance, we'll provide every pupil with their own laptop or device, and a free internet connection.
"And, backed by a £60m fund, we'll put in place a plan to renew every play park in Scotland, so that all children have access to a place to play in their own community."
She added: "After a year in which many children have not had access to a garden, this investment has never been more important. The last year has been incredibly tough for children across Scotland and, by giving both votes to the SNP in this election, people will be electing an SNP government more determined than ever to make Scotland the best place in the world to grow up – and to put the tools for our recovery in Scotland's hands."
But Scottish Labour communities spokesperson Pauline McNeill said: "This is just another example of the SNP trying to turn a failure of their government into an election pledge.
"Under the SNP government, council funding has been cut to the bone and our local authorities have been left to struggle to provide crucial services – or upgrade children's play facilities.
"Councils are at the heart of our ­communities but they cannot do their job with one hand tied behind their back.
"After 14 years in Government, and seven years of Nicola Sturgeon as First Minister, it is insulting the public for the SNP to attempt to turn that failure into a virtue.
"That is why Scottish Labour is ­committed to ensuring our councils are properly resourced to help our country recover and rebuild our economy in a responsible and sustainable way."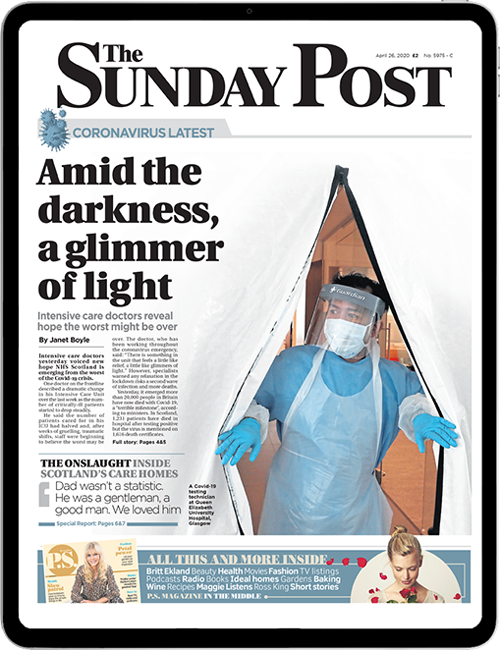 Enjoy the convenience of having The Sunday Post delivered as a digital ePaper straight to your smartphone, tablet or computer.
Subscribe for only £5.49 a month and enjoy all the benefits of the printed paper as a digital replica.
Subscribe