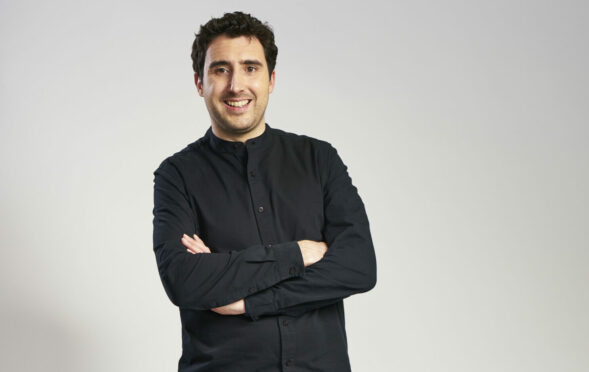 When it comes to TV shows predicting the future, The Simpsons, The Thick of It and Black Mirror immediately spring to mind.
But a prophetic scene filmed for new ITV 2 sitcom Buffering gives them a run for their money.
Comedian Steve Bugeja, who created the show alongside Scots stand-up Iain Stirling,  revealed that the opening shots have had to be changed from what had been planned after inadvertently pre-empting a global pandemic.
"Our opening scene was Iain presenting kids' TV and he has to do a practice rehearsal for what would happen in an emergency," he explained. "The joke was Iain saying something very serious and the puppet not being able to deliver serious news, because it's a puppet.
"We tried various different serious events, a terror attack, the Prime Minister dying and it was too serious. We chose something we thought was nowhere near happening. We chose global pandemic.
"In November 2019 we filmed a scene where Iain warns of a global pandemic and the puppet's like 'oh we're all going to die Iain!' and then a pandemic actually happened. What are the odds of that? We had to refilm the whole scene…"
Delighted to finally announce that Buffering starts on Thursday 5th August at 10pm on @itv2 straight after Love Island! The first 2 eps will go out back to back and then the whole series will be available to binge on the ITV Hub 🖥🔥 pic.twitter.com/mxsIduegSo

— Steve Bugeja (@SteveBugeja) July 21, 2021
After delays to production because of the aforementioned pandemic, Bugeja can't wait for the series, which begins on ITV2 this week, to hit our screens.
Seeing trailers for it appear during Euro 2020 coverage was a surreal moment for the stand-up, who has always dreamed of writing his own sitcom.
"My mum texted me yesterday to say it was on during Tipping Point which was her proudest moment," he laughed. "ITV have been so great about it and are really pushing it. I was just expecting the adverts to be on Love Island but I feel quite lucky they're everywhere.
"I'm so excited, but also nervous. It's been a long time and I'm so proud of it. We've worked so hard on it and I can't wait for people to see it. I sort of just want to do it again, so I'd love to get a second series. It was so much fun to do."
The roaring twenties
Bugeja had been working on the series with Stirling, the voice of Love Island, for a few years, with it being commissioned in 2019.
It spawned from one of Stirling's Edinburgh shows, where he discussed the clash between being a kids' TV presenter forced to be happy for a living and the rather less sunshine and rainbows reality of being in your twenties.
"It's really all about that period where you're not young and partying all the time, you have got some responsibilities but you're too poor to get a mortgage, you haven't got the right relationship to settle down yet," Bugeja explained.
"It's that weird bit where you feel like you're ready to be an adults but you haven't quite got the pieces in place. We had Iain's character and world quite early on and just started to build round it.
"The characters are all conduits to tell different versions of stories in your twenties, all coming from different angles. It quite quickly became an ensemble piece, we wanted to write a fast-paced sitcom and you need lots of characters for that."
Quick-paced and punchy, Buffering also contains a lot of heart and characters to instantly connect with.
Bugeja added: "My favourite sitcoms like Gavin & Stacey or Starstruck, they've all got a bit of pathos which really makes you connect with the characters.
"We were very keen to deal with some serious topics and have actually bad stuff happen to our characters, not just funny stuff. I think that's what makes you want to keep watching as well as laugh, hopefully."
Young talent's time to shine
Buffering is one of a number of shows featuring young UK comedians to have emerged in recent years as the next generation of comedy storytellers are given the chance to shine.
"It's so exciting to watch people that we've come up with doing TV, so many of my peers are just smashing it," Bugeja said. "Mae Martin's Netflix show is great. We've got the same production company as Rose Matafeo, her show Starstruck is made by HBO as well as BBC Three.
"Their budget is slightly bigger than ours! Me and Iain were in this tiny office up in West London, below us Russell Howard was doing his TV show in a massive beautiful glass office and then Rose was next door with a fan, whiteboard, TVs… We were in this tired old office."
No matter the location or budget, however, Bugeja has fulfilled one of his ambitions.
"It's always been my dream to write a sitcom, from day one," he said. "I wrote a script before stand-up. I love stand-up, the buzz of writing a joke, an Edinburgh show, is unrivalled.
"But I love writing stories, all the geeky structure stuff I really love it. This is where I've always wanted to get to really, and I want to keep doing it."
---
Buffering airs on ITV2 from August 5 at 10pm and on ITV Hub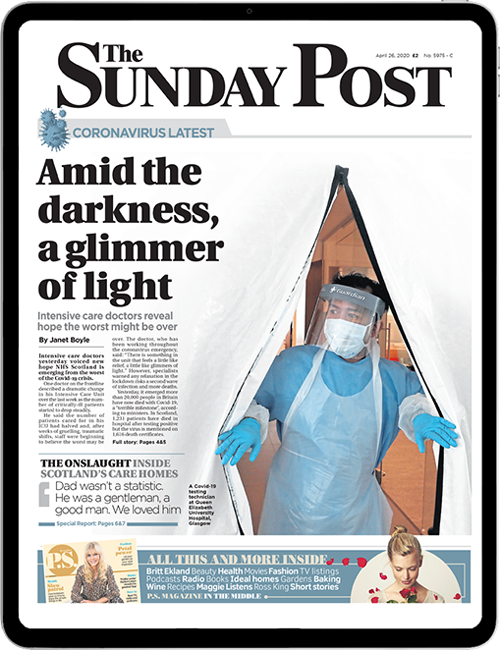 Enjoy the convenience of having The Sunday Post delivered as a digital ePaper straight to your smartphone, tablet or computer.
Subscribe for only £5.49 a month and enjoy all the benefits of the printed paper as a digital replica.
Subscribe