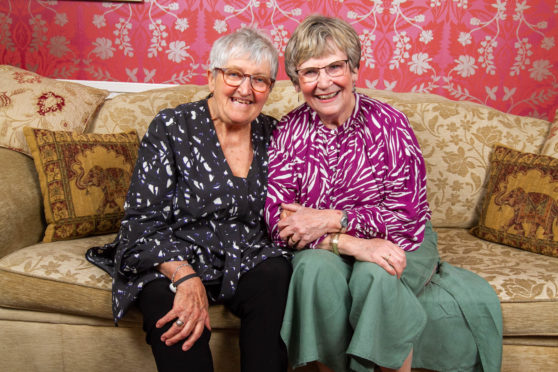 We'll get by with a little help from our friends, according to The Beatles, but just how and why do we form those special bonds, which can last a lifetime?
That's the question being asked by researchers at Aberdeen University, as they call for volunteers to join a study looking at the different ways young and older friends interact with each other.
Aiming to better understand how relationships differ across the generations, it is hoped the findings will unearth ways of curbing loneliness, an issue that has been linked to damaging our health just as much as smoking or obesity.
Professor Louise Phillips, from the university's School of Psychology, is leading the project and admits there is still a lot to be discovered about how friendships are made and broken.
She explained: "One of our interests is understanding the differences between younger and older people – not just what goes wrong in friendships, but also what can go right.
"Many older adults are socially isolated and lonely, but lots of young people are too. For everyone, at every age, having good supportive friendships is really important.
"Evidence suggests that, particularly in older people, it is friendships rather than family, that predict quality of life. Because these social relationships are so key, we should be thinking about how we can find new ways of helping people to connect.
"There's so little known about the differences between how the generations have made friends. We know intuitively, but we don't know much from a research perspective."
According to a 2018 study, the average person is the UK has more than 500 online friends but just five real-life friendships they would describe as "true and close".
Of the 2,000 adults polled, more than half said they would do "drop everything" to help a friend and 65% trusted their friends more than their family.
For their study, Louise and her colleagues are looking for friends between the ages of 60 and 85 to have photographs taken, fill in some questionnaires and do a computer task at the university.
As well as investigating whether differences in communication style are due to cultural differences or age-related changes, like problems with hearing or sight, the study will look at ways to improve intergenerational relationships.
Professor Phillips added: "It's a really fascinating issue because we know how important friendships are for people."
---
Terry and Rosemary 
Terry Cunningham, 77, and Rosemary Piacentini, 80, both from Glasgow
Terry and Rosemary became friends in their 20s, and over the past five decades have experienced plenty of life's ups and downs together.
Now, despite having 15 children and 31 grandchildren between them, they still find time to have a cup of tea and a natter.
"When I was in my early 20s, a friend of mine sold her house to Rosemary," explained Terry.
"The house had a Bendix washing machine, so she told Rosemary to give me a call if she ever got stuck – and she did."
Rosemary said: "I phoned Terry just after I moved into the house because I couldn't figure out how to work the damn thing! I would say that was the start of our friendship.
"Back then Terry's first child was probably about the same age as my fourth – I had a bit of a head start on her – so that really brought us together, too. We had a lot to bond over.
"We just kept in touch with phone calls, nipping over to each other's homes, and making arrangements. We didn't ever go our separate ways, but I think we're closer now than ever before."
Both Terry and Rosemary believe the secret to a strong friendship is making time for one another.
Rosemary said: "I think we probably gave more commitment to plans and meeting up than people do now. You concentrated more on the friendships that you had back then, perhaps more so than the younger generation.
"We are living in a different world now. Technology makes it easier to maintain contact, but I wonder whether any effort is being made to actually meet up?"
Terry added: "It's important to make the effort to see each other. You have to work at friendships, it's not something that just happens.
"Speaking to someone you can hear the tone of their voice and you know whether they are up or down. That's why it's important to call and see someone in person."
The long-term friends also admit helping each other through the hard times as been invaluable.
"A lot of friendships grow stronger in times of need," said Rosemary, who lost her husband when she was just 42.
"I've definitely found that with Terry, she's always been there.That's the sign of a really good friendship."
---
Claire and Claire 
Claire Anderson, 28, from Edinburgh, and Claire Bechelli, 31, from Fife
The two Claires have been close friends since they worked together during their late teens. And, while a lot has changed over the years – including both their surnames – the one thing that's remained constant is their friendship.
"The age we met was definitely a factor in how our friendship developed – we had loads in common because we were both at university, around the same age, working part-time, and generally at similar stages in life," explained Claire Anderson.
"We didn't have any major commitments, so we had time to develop our relationship."
Claire Bechelli added: "We worked in a quiet shop, so we had nothing better to do than get to know each other!
"We spoke about everything, and it was really nice to have someone who could be totally impartial about your complaints, moans and issues.
"It let us be a lot more open."
Just like Terry and Rosemary, the Claires say lasting friendships are all about effort and respect. Although they live and work in different cities, the pair meet up at least one or twice a month – something that has been helped, rather than hindered, by technology.
Claire Anderson said: "It's probably easier to cancel plans now, so we make sure to keep them.
"We message on WhatsApp and I actually think that has made it easier to keep in touch."
Claire Bechelli added: "It's so important to maintain your female friendships. You do
see people who, once they get married, let their friendships drop away, but they provide
a different kind of support to anyone else in your life."
---
To find out more about taking part in the study contact Gillian Slessor or Eunice Fernandes on 01224 272214 or email socialattentionesrc@abdn.ac.uk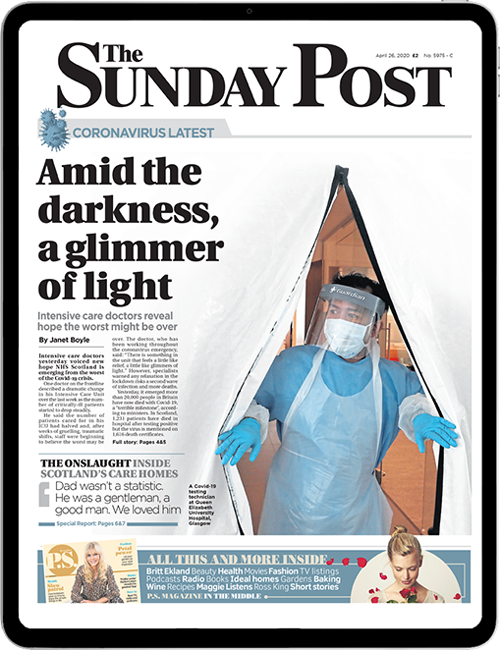 Enjoy the convenience of having The Sunday Post delivered as a digital ePaper straight to your smartphone, tablet or computer.
Subscribe for only £5.49 a month and enjoy all the benefits of the printed paper as a digital replica.
Subscribe