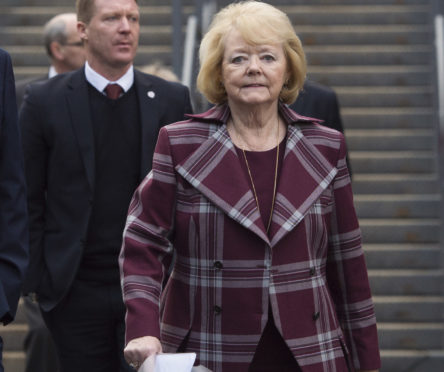 Ann Budge is already hitting stumbling blocks in her attempts to revive league reconstruction talks.
The Hearts owner was given encouragement to revisit her plan to change the SPFL set-up at a meeting of Premiership clubs on Friday.
That move came just a week after the previous round of talks broke down.
Budge had been co-chairing a reconstruction task force, but did not get the chance to present a paper on the issue because a majority of top-flight clubs were against temporary change.
Celtic, Rangers and Aberdeen have given the green light for the issue to be re-visited, but coming up with a plan that gets the necessary 11-1 backing of Premiership sides seems impossible.
Avoiding the unfair relegation of Hearts, Partick Thistle and Stranraer remains the main driver behind reconstruction, but plans to have a 14-team top division has a number of knock-on effects for lower-league clubs.
Stenhousemuir chairman Iain McMenemy was shocked to hear the issue was being reconsidered and warned against another outbreak of in-fighting.
He said: "It would have been better if they'd informed clubs that something had come out of Friday's meeting, and there was potentially something back on the table again.
"What concerns me even more is that the message from the EGM was that we should draw a line under what has happened over the last few weeks.
"The two big issues were Votegate and Dundee's magic vote, and then reconstruction talks which fell apart.
"We were to draw a line under these divisive issues, move on and come together.
"Now it seems one of these divisive issues is back on the table again.
"We can't be left again with a three or four-day period of not knowing.
"That leads to everyone filling the void with their own version of what it could be, what it might be, who's on which side and who's not.
"Then something comes out and it all implodes.
"It's important we find out what has been agreed and discussed, even if it has been dictated down the leagues to us from the Premiership once again.
"If they have come up with something, and they want us to discuss it and come up with a view, let us know as soon as they possibly can so that we don't have another six weeks of civil war."
Getting 75% of clubs to agree on anything is a massive challenge, and McMenemy knows that while many back permanent changes, others only want temporary measures introduced.
He went on: "Looking back to the last incarnation of reconstruction talks, there were definitely splits at every level on whether it should be permanent or temporary. There's nothing hard and fast, I don't think.
"We would have to look at everything and what is on offer.
"I'll be interested in what comes out because I understand that in the first few meetings, they refused to say the words temporary and permanent because they knew how divisive that was.
"I'm surprised they think this could go anywhere, to be honest."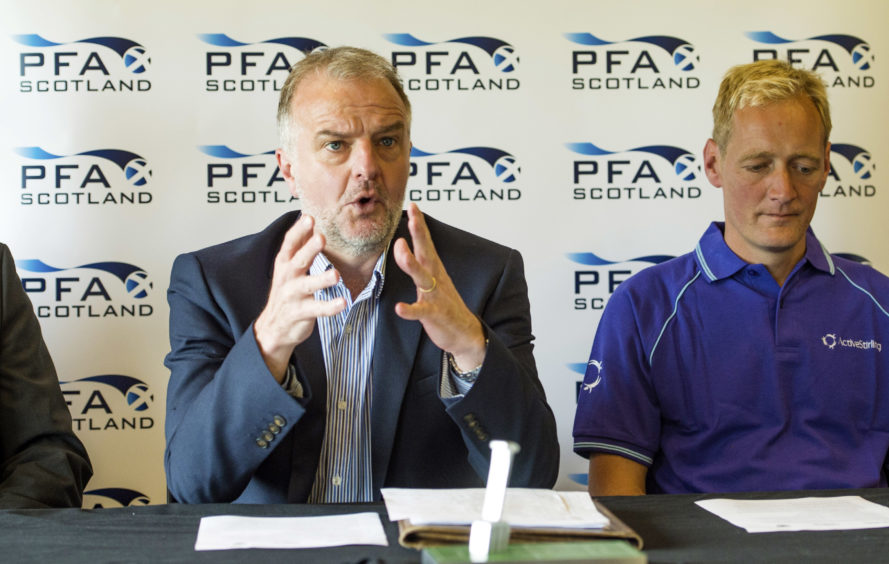 Scottish PFA chief executive Fraser Wishart says players would be keen on a permanent change.
He said: "75% of players said in their replies to our reconstruction survey they want three leagues of 14, do it now and make it permanent.
"It was quite a strong mandate.
"We gave them a chance to comment, and for some it was about protecting jobs.
"Perhaps it's unfair on the players who find themselves at clubs relegated without having completed all the games.
"There was a view it would bring a freshness, and gives more clubs at the top level more opportunity to play against the bigger clubs and have the big crowds that the Old Firm, Hibs, Hearts and Aberdeen bring to grounds.
"And in a 14-team Championship, you'd have Raith Rovers and Falkirk coming up and getting the chance to play Dunfermline, Dundee etc. There was a wide-ranging number of reasons."
Wishart was able to put the players' views forward to the recent talks on reconstruction.
However, discussions about how and when football might return is not something he has taken part in.
He said: "We've operated on our own from the very start, which has been disappointing.
"In the end it came to a stage where it was beyond pointless talking to the different bodies.
"Things had developed into a situation where we were just getting our heads down and really looking at what's going on with our players."
n UEFA last night shot down claims that Scottish teams could suffer in Europe if leagues are called early.
They made a point to clarify remarks made by the organisation's president, Aleksander Ceferin.
His remarks to Middle East broadcaster beIN Sports were interpreted as meaning that countries unable to finish a season would have to play extra qualifying rounds for the Champions League and Europa League.
The fear for Celtic, Rangers, Motherwell and Aberdeen was that crack sides like Liverpool, Manchester City, PSG and Lille could potentially drop into their qualifying ties.
However, a statement read: "With regard to the way some quotes in an interview with beIN have been reported, UEFA wishes to make clear that President Ceferin said that clubs from leagues which were abandoned in this season would still need to be ready to play qualification rounds for next season according to the current access list
"He did not mention or hint at any change to the UEFA club competitions access list."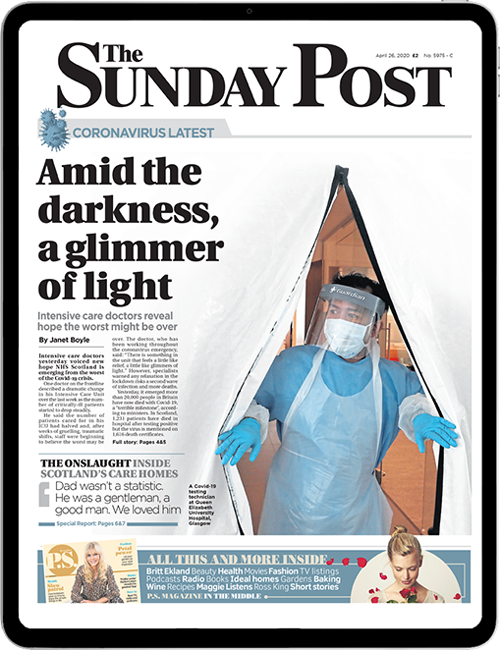 Enjoy the convenience of having The Sunday Post delivered as a digital ePaper straight to your smartphone, tablet or computer.
Subscribe for only £5.49 a month and enjoy all the benefits of the printed paper as a digital replica.
Subscribe