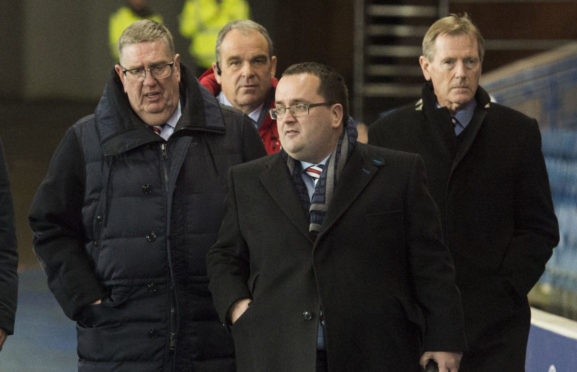 Viewed from the outside, the timing of Douglas Park's ascension to the role of Rangers chairman could not have been rougher.
The Scottish businessman stepped up to replace Dave King – the man credited with getting the Ibrox institution back on an even keel – 10 days ago.
The move was no surprise, as Johannesburg-based King had revealed his intent at the club's AGM last November, and Park was the vice-chair.
Even so, the fact he revealed he had considered staying on to see Rangers through the coronavirus pandemic said it all about the extent to which the world has been turned on its head over the last few weeks.
Support from the authorities is welcome, of course. But the overarching question of how to cope as a football club which can't play football remains.
Even without the health crisis, the role would have had its challenges.
With Celtic establishing a big lead at the top of the Premiership, the possibility of their rivals capturing 10-in-a-row had moved a giant step closer to reality.
So the Ibrox hot seat is about to get even hotter.
One man who knows everything about tackling what appear insurmountable challenges in football, argues it is important to remember that opportunity often comes disguised as misfortune.
Bryan Jackson is the football finance expert who jumped in to help rescue Hearts, Dundee, Motherwell, Dunfermline and Clyde following the clubs' respective financial meltdowns.
Now a consultant with Johnston Carmichael, he has stepped back from the frontline of helping clubs in crisis, yet retains a keen interest in the Scottish game.
"As with most problems, an awful lot of it comes down to how you view the situation," he said.
"If you are talking about Douglas Park as an example, of course these are very testing times.
"That holds true for all football clubs just now – it applies right throughout all walks of life.
"In this case, he is a man stepping into an extremely high-profile role at a time when there are unprecedented restrictions on the business.
"But you have to keep things in context.
"This isn't someone jetting in from another continent to take over, but the vice-chairman stepping up.
"His support and commitment to the club goes back decades.
"He is also a very successful businessman, who will be well used to having to deal with difficult situations.
"One would imagine becoming chairman has been an ambition of his for quite some time, and now he has achieved it.
"If you are the sort of person who relishes a challenge, then this is your moment, because all clubs will have a need for strong leadership right now.
"When you have got that, my own experience would tell me that people invariably rise to the challenge – individually and collectively.
"And I am talking about desperate situations, in which players and employees are facing up to the prospect of job cuts and wage reductions.
"People want to know exactly what the position is, and then they can make decisions based on that information.
"You might have a player asked to take a 50% wage cut who knows he can get more money with someone else. So you lose him.
"That is disappointing, but following the financial structure put in place provides you with a pathway to get out of trouble.
"My point is that I would expect clubs who are proactive in addressing the situation to have a better outcome.
"There will be different approaches across the country. Not everyone has the same idea about how to do business.
"At the same time, regardless of style, strong and confident leaders will stand out."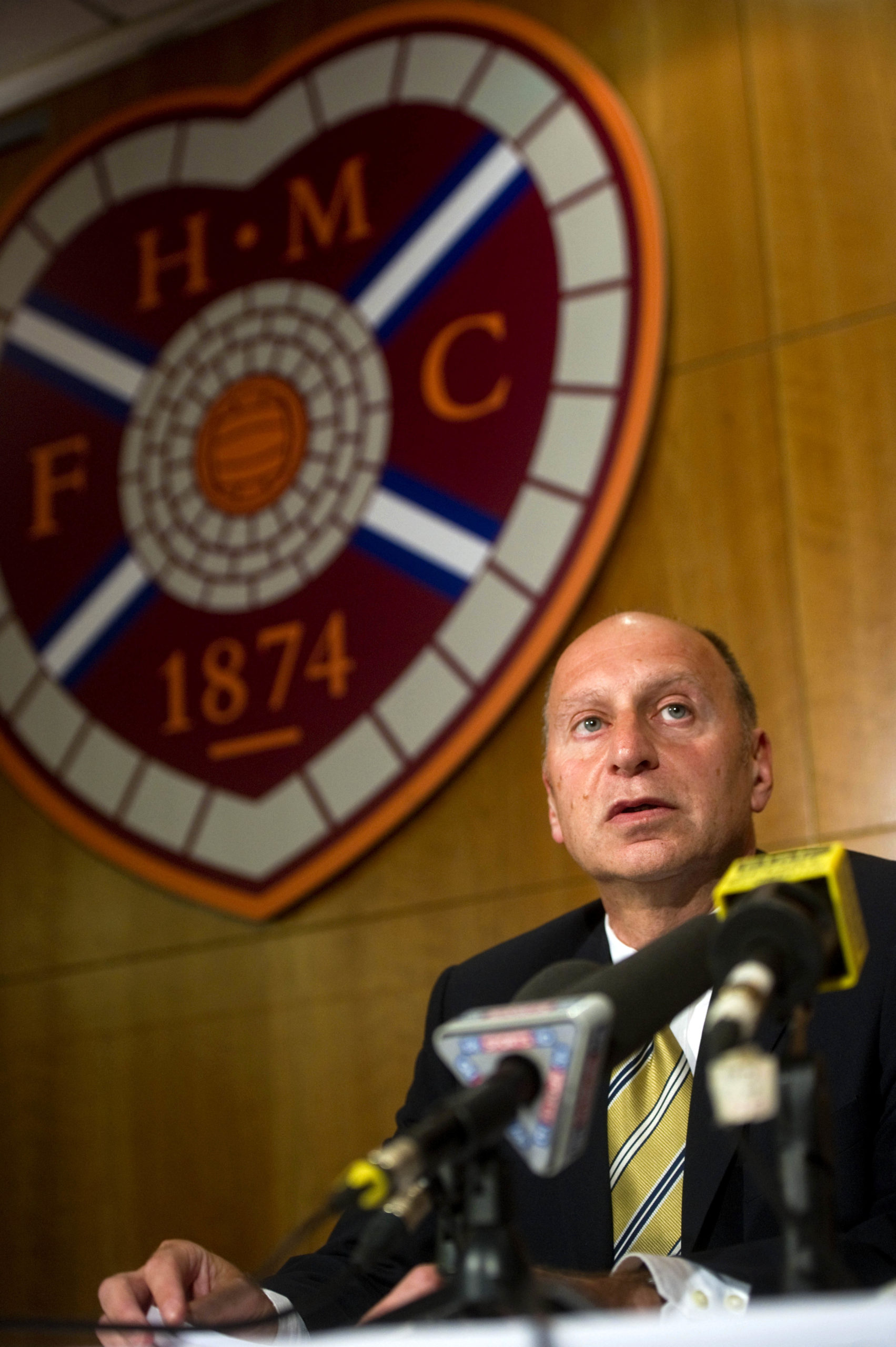 As much as he has witnessed clubs coping with the impossible at first hand, Jackson admits the coronavirus shutdown throws up one new and very specific difficulty.
"No one has ever had to deal with this level of uncertainty before. It is completely unknown territory," he said.
"If you lose a game to snow in January, you can say: 'OK, we will get the rearranged match played in March or April'. You can plan for that revenue.
"Here, you are getting all sorts of estimates about when the teams will return back to action, ranging from mid-summer to late autumn.
"I understand that because nobody knows exactly how long this is going to last. All people are doing right now is making their best guess.
"I think it is human nature for everyone because we want to be able to make plans.
"However, when you are running a business, it is exceptionally difficult.
"Dealing with a shutdown that lasts a few weeks is one thing. But a loss of gate receipts for three or four months is something completely different.
"Then, even with the financial help from the Government and the football authorities, you could be starting to ask questions about the ability of clubs to survive.
"It is not as simple as saying the big clubs will be fine because they are well off, and the small clubs will suffer because the latter have smaller outgoings.
"What matters is the ability to balance the books.
"In difficult situations, the stronger your business model, the better you are likely to be able to cope.
"Tough times often prove to be the catalyst for positive, long-term change.
"In the clubs I have worked with, I've witnessed some amazing contributions from supporters.
"They have seen something which is part of their life being threatened. It has brought home to them just how much their team really means to them, and galvanised them to get directly involved.
"The enthusiasm these fans bring to the situation can be infectious.
"It makes everyone who is at the club concerned, or working with the club, feel the efforts being made to sort things out are a big team effort.
"Clubs who come out the other side are left stronger and make a big effort to connect with the community.
"Certainly staying positive and proactive would look the best approach to dealing with the challenges that lie ahead."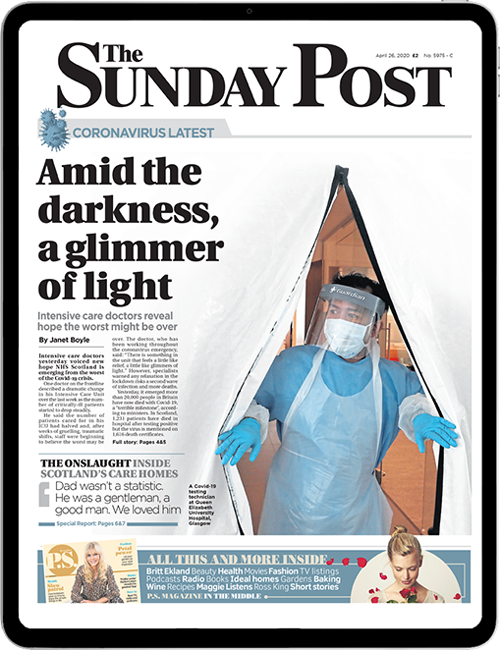 Enjoy the convenience of having The Sunday Post delivered as a digital ePaper straight to your smartphone, tablet or computer.
Subscribe for only £5.49 a month and enjoy all the benefits of the printed paper as a digital replica.
Subscribe