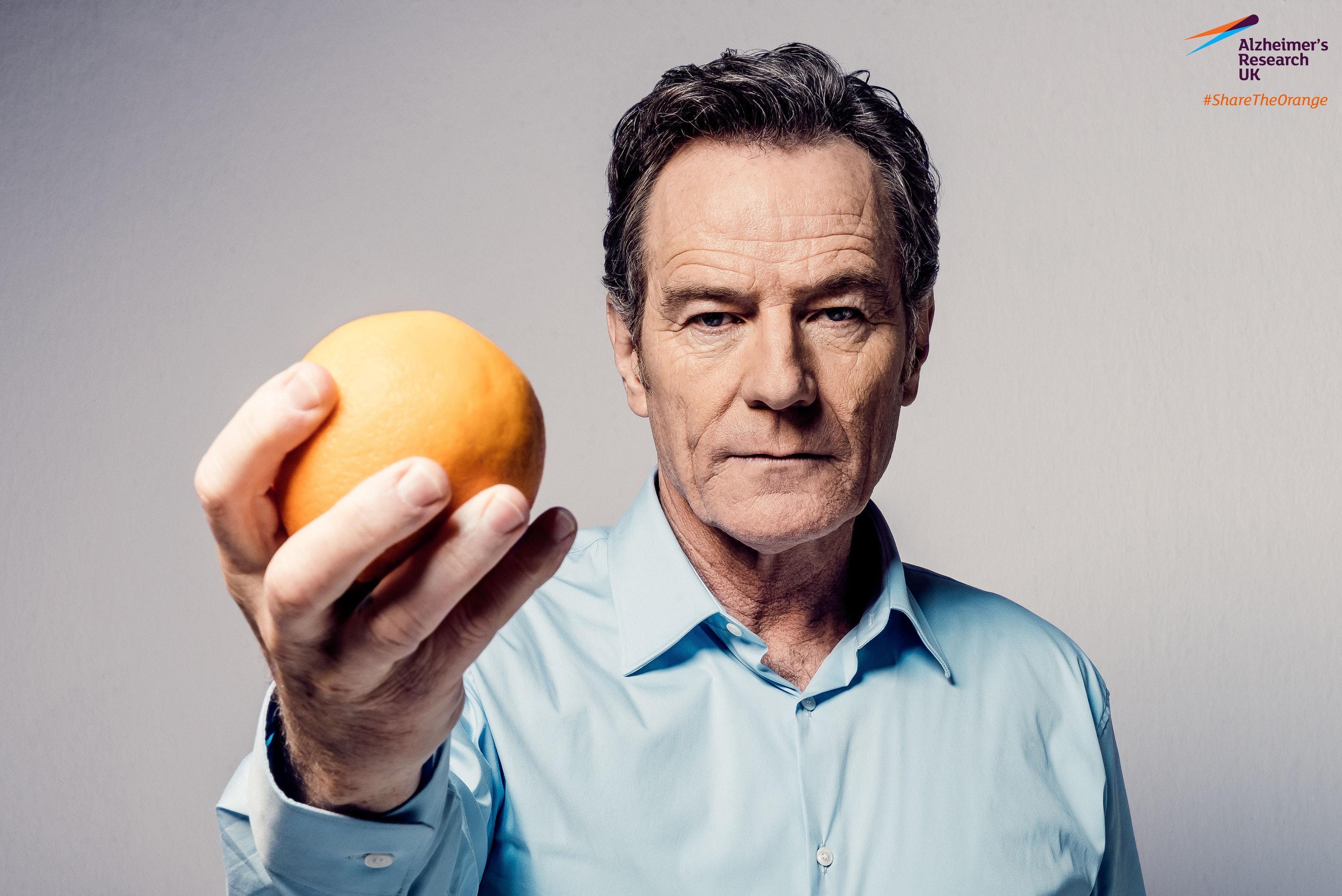 BREAKING BAD star Bryan Cranston appears in a new film for a campaign addressing people's misconceptions about dementia.
Cranston calls for the nation to #ShareTheOrange in a poignant clip for Alzheimer's Research UK, in which an orange is used to symbolise how the brain of a person with the disease can be affected.
The two-minute film was created by Aardman Animations, the makers of Wallace and Gromit, and uses stop-motion and CGI animation to show the orange being stripped away, representing a sufferer's memories disappearing and how it impacts on their relationships and loved ones.
The brain of an Alzheimer's sufferer can weigh around 140 grams less than a healthy brain – about the weight of an orange.
Cranston, whose mother Audrey "Peggy" Sell died from Alzheimer's disease in 2004, said he was "honoured" to join forces with the charity.
The Emmy Award-winning actor said: "Alzheimer's took my mother's life, but our loved ones hopefully could be saved from the same fate.
"With advanced scientific research, hard work and generous support, Alzheimer's Research UK, one day, could make finding a cure a reality."
The #ShareTheOrange campaign, which debuted in 2016 with backing from former Doctor Who star Christopher Eccleston, aims to get people to think differently about dementia, challenging widespread beliefs that it is a natural part of ageing.
In a recent YouGov survey commissioned by Alzheimer's Research UK, it was revealed that 23% of British adults specifically mentioned brain disease or degeneration while speaking about dementia.
In the video, Cranston says: "It all starts with the brain. Everything we are, everything we were, everything we ever will be is held inside these precious cells.
"Your childhood, your friendships, your first love, your truest love, your most special day, your family, your hopes and dreams for them and when they have families of their own, all of your experiences, moments and the precious memories you share together.
"So if the brain is at risk, everything we are is at risk. Dementia is caused by diseases, most commonly Alzheimer's.
"It physically destroys cells, breaking the connections that shape our abilities, our relationships, ourselves."
He urges viewers to "share the orange" in order to spread the campaign's message.
Hilary Evans, chief executive of Alzheimer's Research UK, said: "Bryan Cranston's support of our #ShareTheOrange campaign will help bring global attention to an important truth – that dementia is not an inevitability of age, but is caused by diseases that we can fight.
"The condition has been blighted by misconceptions for generations, and it's now time to turn our fatalism into hope, and research holds the key to overcoming the diseases that drive the symptoms.
"By sharing this film and joining the millions who shared our first campaign film, we can educate and inspire around dementia, and make it our next great medical research success story.
"Research has made major breakthroughs in other disease areas in the past generation, and people with dementia must now benefit from the same."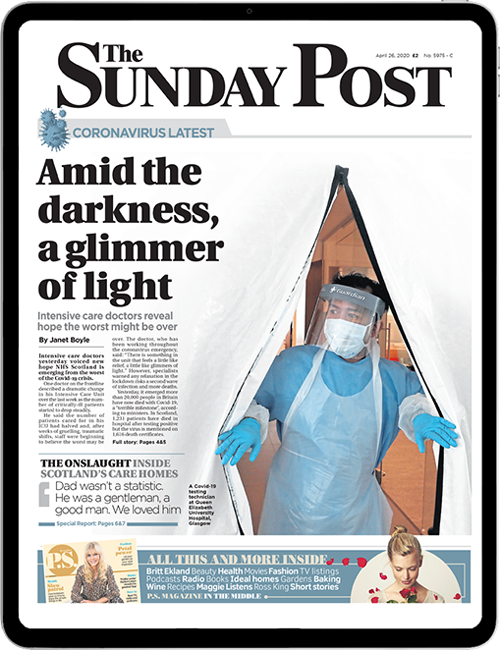 Enjoy the convenience of having The Sunday Post delivered as a digital ePaper straight to your smartphone, tablet or computer.
Subscribe for only £5.49 a month and enjoy all the benefits of the printed paper as a digital replica.
Subscribe