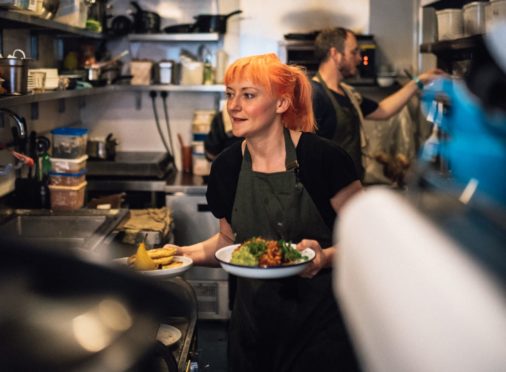 Runny poached eggs served on buttery toast, granola topped with fresh, plump berries, and pancakes piled high and doused in syrup – sweet or savoury, brunch has become one of our favourite meals, served up on lazy Sundays alongside endless cups of coffee.
And in Glasgow, where devout foodies gladly queue around the block to get their avocado toast fix, chef Laurie MacMillan is the undisputed Queen of Brunch.
In the last five years, the 36-year-old has gone from serving up dishes to just five tables in her first tiny cafe, to owning two of the city's most popular and highly-rated eateries, where neither love nor money will secure you a table without waiting behind throngs of hungry patrons.
Despite working in the food industry since she was 13, Laurie never imagined getting to where she is today, and admits it has been a steep learning curve.
"When I was little, I always played at running cafes and restaurants, writing my own little menus, but the penny didn't drop until I was much older that cooking was what I wanted to do," explained Laurie, who owns cafes Strange Brew and Mesa, as well as new venture, Sweet Jane Bakehouse, which opened in March this year.
"But I started working in wee cafes and coffee shops, where everything was made fresh on the premises.
"Without any intention, my life started to revolve around food from an early age.
"I didn't really take it seriously as a vocation, I had planned to go to art school. Then, when I was about 22, I realised I had been ignoring my aptitude for food, so I started taking cooking more seriously as a career."
After working hard for years, Laurie eventually became head chef at a restaurant in Glasgow's trendy Finnieston neighbourhood, before using her savings to venture out on her own. In 2015 she bought a tiny shopfront where the first Cafe Strange Brew was born – and the rest, as they say, is history.
She said: "I had been saving for nine years to have my own place, and I paid an absolute fortune for the first unit, but I just had such a good feeling about the space.
"I never, ever expected the restaurant to be where it is now."
Eggs of every variety, freshly baked bread and steaming hot coffee are staples on every brunch menu, and Laurie believes focusing on high-quality produce has been the key to her success.
Plus, it helps to have very photo-worthy plates of food, which customers love to share on social media.
Now, with her restaurants closed for lockdown ("Takeaway wasn't an option – poached eggs don't exactly travel well!") she is focusing on the same winning ingredients to stay busy.
Laurie is one of the local chefs taking part in The Glasgow Pantry, a new online community launched in early April to support the city's favourite food and drink businesses during self-isolation.
From live cook-a-longs to virtual beer tastings, the initiative is encouraging food lovers to get cooking alongside their favourite chefs, and Laurie says it's been a fun way to keep active while supporting small businesses.
She explained: "It's such a buzz to see people making your recipes at home. I actually got a message from the cheese shop here in Shawlands, on Glasgow's Southside, asking if I had put out a recipe because they had been inundated with orders for mozzarella. I'll give them a heads-up next time!
"At the start of lockdown I was petrified. I didn't know how I was going to go from not stopping all day to not having any real structure.
"But I'm trying to embrace it. I've been in the kitchen at home, which is unusual for chefs – we're more at home cooking for other people."
For more info, visit facebook.com/theglasgowpantry.
---
Lauren's simple banana bread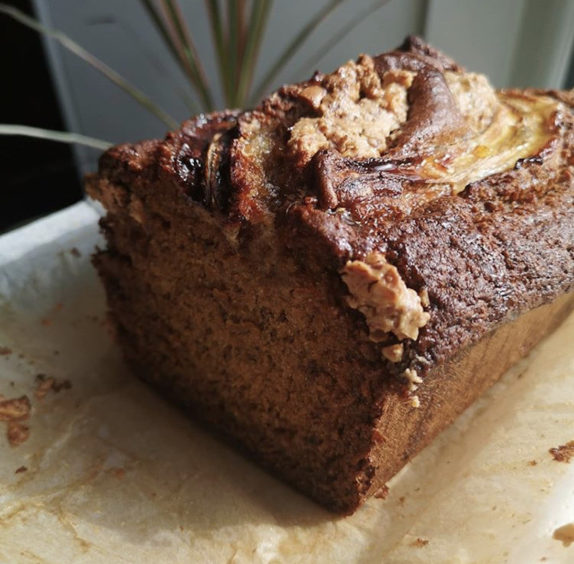 You'll need:
2 eggs
3 smooshed bananas
1 banana for on top
1 tsp salt
290g plain flour
110g salted butter
125g dark brown sugar
100g caster sugar
1 heaped tsp bicarb
90ml full fat milk with 1 tsp vinegar added
7 tsp peanut butter
Some squeezy honey
Method
Pre-heat oven to 180C.
Cream the butter and both sugars in a large bowl. Add the eggs and whisk in. Add 3 smooshed-up bananas and mix in well.
Add the salt and bicarb to mixture and mix in well. Now fold in your flour gradually.
Line a 2.5lb loaf tin with baking parchment and empty the loaf mix in. Slice the banana in half lengthways and place on top.
Dot around the peanut butter on the surface.
Pop loaf in the middle shelf of the oven for 1 hour
Take out of the oven, gently use the parchment to lift on to a cooling tray.
While still warm, drizzle with honey. Allow to cool and enjoy!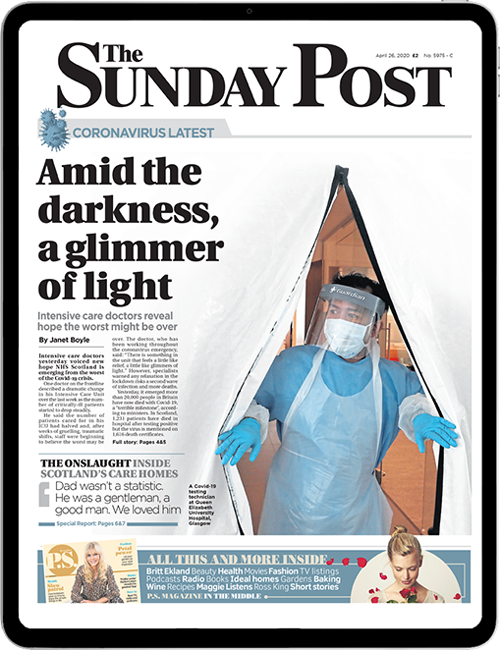 Enjoy the convenience of having The Sunday Post delivered as a digital ePaper straight to your smartphone, tablet or computer.
Subscribe for only £5.49 a month and enjoy all the benefits of the printed paper as a digital replica.
Subscribe