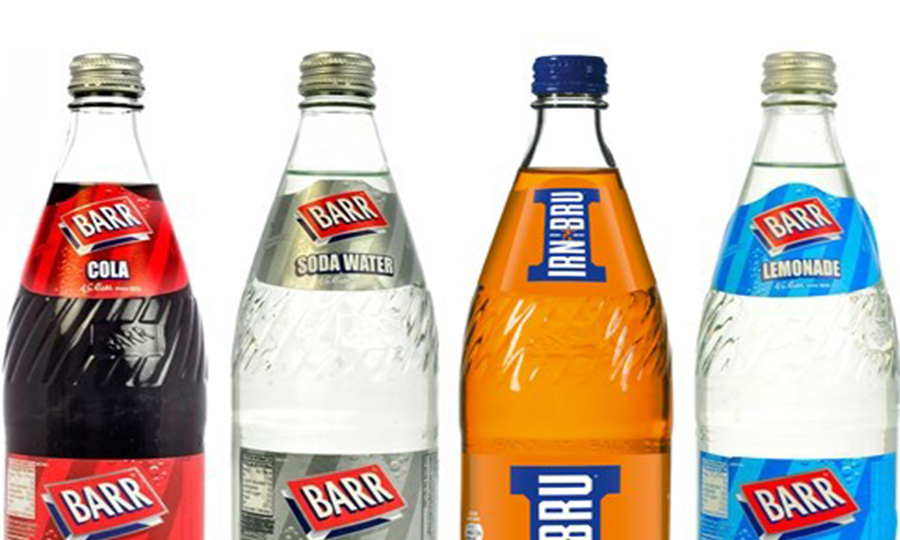 THE makers of Irn-Bru yesterday began inspecting hundreds of thousands of bottles over fears the metal caps may suddenly pop.
Scotland's other national drink is one of 11 fizzy drinks made by AG Barr affected by the safety issue.
The firm's iconic 750ml glass bottles have been found to have an "intermittent" fault when caps pop unexpectedly and could cause injury.
A recall has also been issued to consumers advising them to open any potentially affected bottles at arm's length and away from their face – like a champagne bottle – and return the bottle to the store or contact AG Barr.
The company manufactures around 180,000 bottles a week, which go out across the UK, but are predominantly distributed in Scotland.
An estimated 1-2% of bottles have been affected by the problem in Scotland and potentially a "very small number" in the North of England.
However, it is not known for how long the fault has been present.
It was found after an investigation following a "flurry of complaints" during the week. AG Barr was last night unable to confirm if any injuries had resulted from the issue.
The fault is believed to be a result of the cap screw mechanism, which means some caps may be on more loosely than usual and are liable to pop off unexpectedly when being opened.
The affected products all have a use by date up to and including May 2019 and includes Irn Bru and the sugar free and Xtra versions, Cola, Cream Soda, Ginger Beer, Lemonade, Limeade, Pineapple, Red Kola and Soda Water.
AG Barr said the quality of the product was not affected.
A spokeswoman for AG Barr said: "It is an intermittent fault. AG Barr has been inspecting and withdrawing the affected bottles from retailers.
"A voluntary recall has also gone out to advise consumers, in case they have any bottles left at home, which advises them to open bottles at arm's length away from your face.
"The bottle should be handled carefully, pointed away from the body, as you would when opening a bottle of sparkling wine."
Leigh Sparks, professor of retail studies at Stirling University, said the recall was due to a packaging issue rather than an issue with product quality which consumers tended to worry about more. He said: "At the extreme end of the whole product recall element is if there is a danger to public health – which goes right through to things which are an inconvenience and probably best checked. This is the latter end of the spectrum I think.
"But for retailers and suppliers, any recall like this is a major pain – it involves a fair amount of cost and a fair amount of effort from both retailers and suppliers to get the product back and it is an inconvenience for everyone."
The Food Standards Agency issued a recall notice on Friday around 21.30, which stated there had been a small number of reports that the bottle caps pop off unexpectedly. The advice to consumer states: "If you have bought any of the above products carefully release the pressure from the bottle by pointing away from the body at arm's length as you would when opening a bottle of sparkling wine and then return to store or contact AG Barr."
Notices are also being placed in stores selling the products with advice to customers.
In 2016 AG Barr was forced to recall around 84,000 bottles of fizzy drink from the shelves over fears they could explode.
The problem was caused by the presence of yeast resulting in spoilage of the drink, making it unfit to drink. It also emerged in 2010 the firm had recalled around 70,000 cans of Irn Bru following around 150 complaints about taste, with a production problem blamed for changing the taste of the drink.
In 2016, Cadbury had to undertake one of the biggest ever recalls costing £20millions over fears chocolate products had become contaminated with salmonella. More than a million bars were recalled.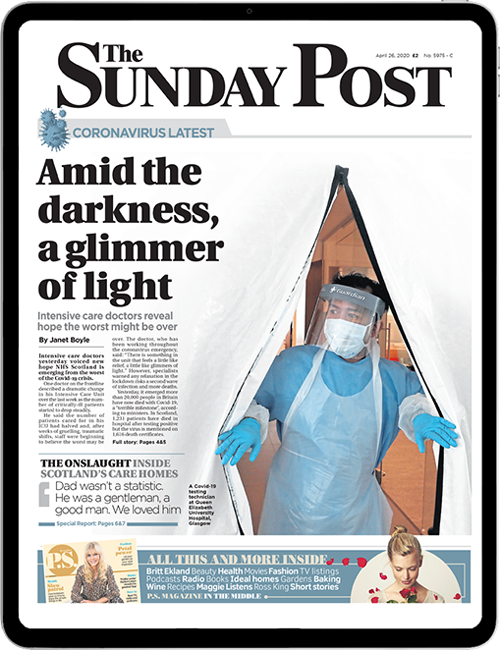 Enjoy the convenience of having The Sunday Post delivered as a digital ePaper straight to your smartphone, tablet or computer.
Subscribe for only £5.49 a month and enjoy all the benefits of the printed paper as a digital replica.
Subscribe