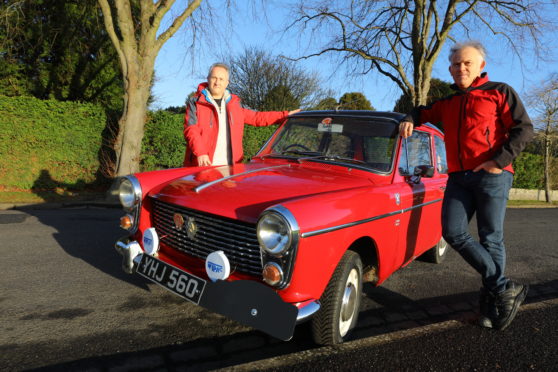 Two brothers will follow in their late father's footsteps – or tyre-tracks – as they take his old car on the Monte Carlo Rally.
Colin and Richard Levin will head off from the Glasgow start point later this month in their dad Gerald's Austin A40, in which he made the journey to the south of France 25 years ago.
Joining a host of classic car drivers in the convoy south, the rally novices will set off from George Square on January 29 on the 1300 mile trip.
Broughty Ferry GP Colin, 53, said: "It's very much a tribute to my dad. I inherited the car when he died and was very keen to get it back on the road and for me and my brother to do the rally.
"This is a totally new thing for us, my brother's interested in cars but we've never done anything like this before.
"The car is getting more work done and last minute check-overs. There's a huge amount of preparation and I've been trying to work my way through the routes. There's a lot of homework to do to work out how to get there."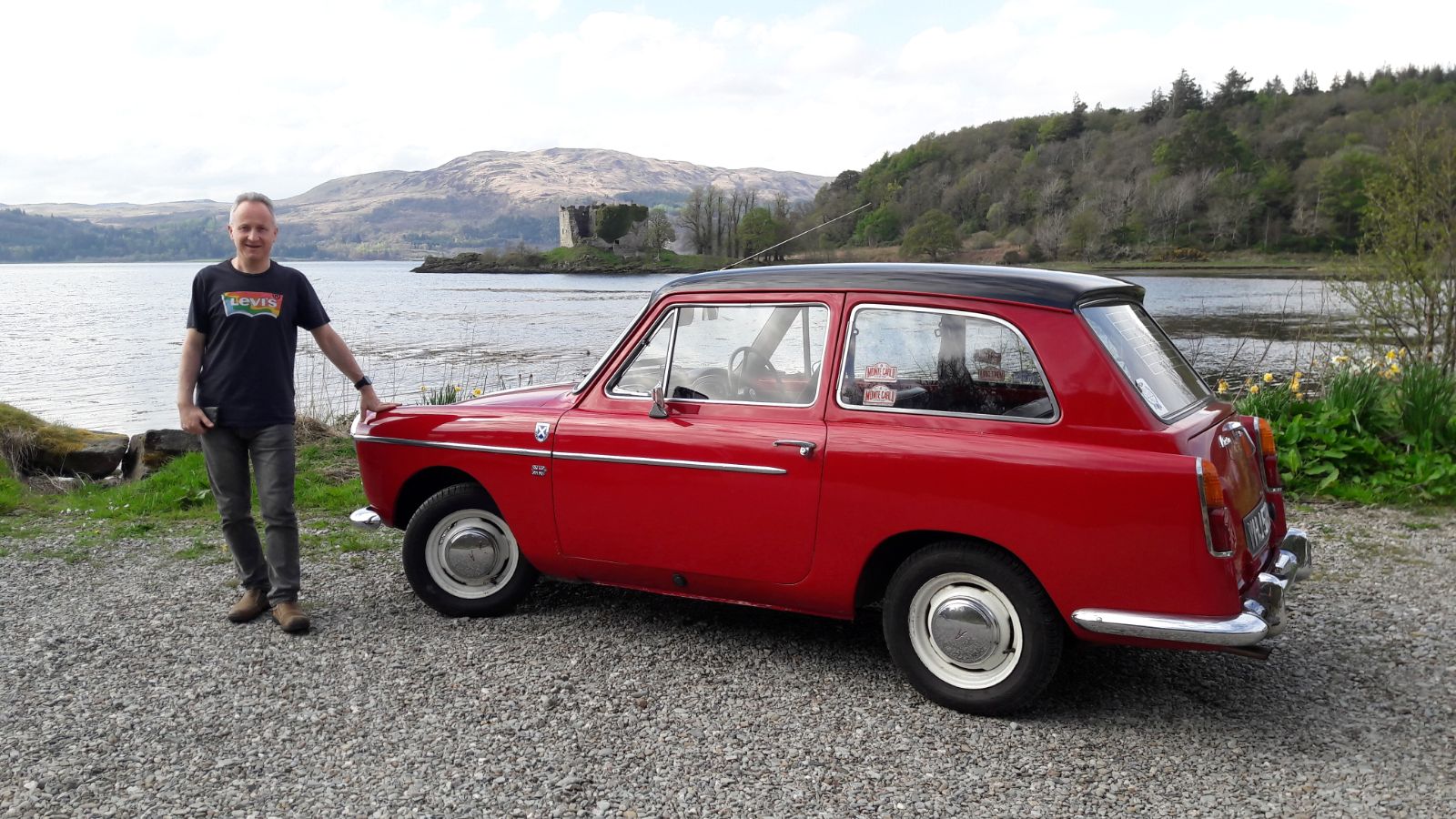 Gerald, who died in 2016, had always taken a keen interest in cars and took part in rallies in his younger days. He did the run to Monte Carlo twice, the first time in Colin's first car.
"It didn't surprise us that he wanted to do something like that," Colin recalled. "I suppose it was the car that he was doing it in that maybe concerned us!
"It was my very first car he went in, a 1956 Austin A35. I was sceptical that he was actually going to make it there but he did."
Gerald bought the 1961 mark one A40 in 1994, after Colin had moved away to study at university and start his working life as a doctor. He then took the car to Monte Carlo the next year.
"It wasn't a family car from our childhood but dad always had plans to pass it on to me, pass the baton on," Colin says.
"There's a big emotional connection to it and I feel that I've given it a new lease of life.
"Latterly dad hadn't really driven it and it had done very few miles in the past five to ten years even before dad died, but I've clocked up a good 6,000 miles now which is more than it's done in a while."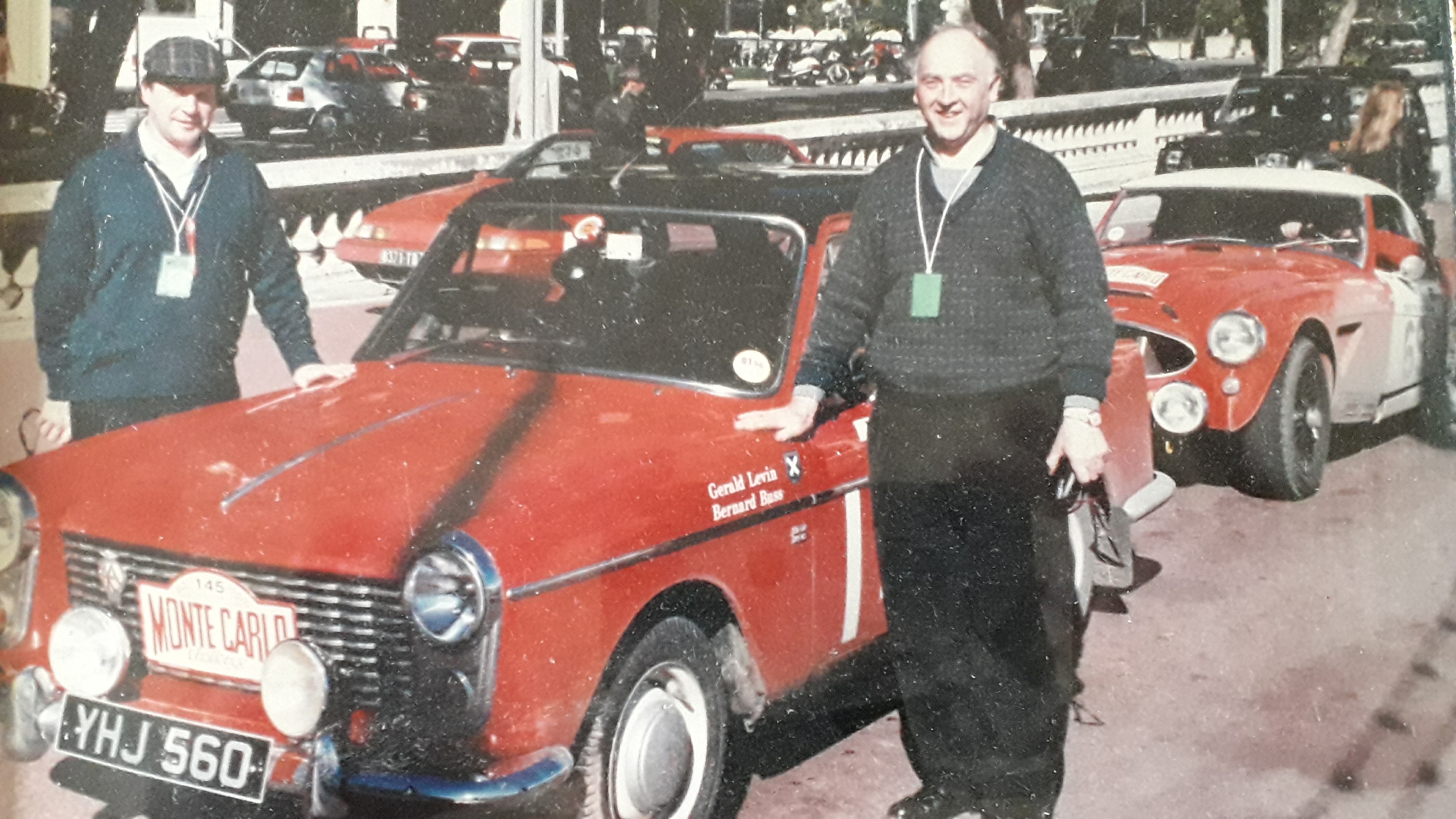 Colin says the car is a 'pleasure' to drive, and that there's something truly special about taking to the road in a classic car.
"Getting behind the wheel of it for the first time was interesting," he laughs. "Because I'd driven the A35 many years ago, I knew what it was probably going to be like. It's totally different from a modern car but fun to drive.
"You're always approached by somebody at places like petrol stations who'll come and chat to you about their experience with a car like mine, if a family member had one or they learned to drive in it. It's a really nice thing, people enjoy a bit of nostalgia."
The fact that the rally is departing from Glasgow this year, having had start points in Clydebank and Paisley for previous editions, is fitting as Gerald spent his whole life in the city.
"The car's going back home," Colin says. "My brother stays in Glasgow as well so there's a big connection to the city. It's amazing to be leaving from George Square, it'll be quite a special place to leave from.
"We went to the Paisley departure last year, watched all the cars arriving and spoke to a few people and tried to imagine that we'd be doing this one year, maybe even in 2020.
"It'll be a lovely thing for Glasgow and for me and my brother."
The Levin brothers and fellow competing crews will set off from 7pm on January 29 from Glasgow's George Square.
The cars will be on display in the city centre throughout the afternoon, with entertainment for spectators preparing to give the crews a rousing send-off.
Glasgow is the only British start point out of seven European cities including Athens, Milan and Barcelona.
Cars and crews will compete in three separate categories. The Historique class is being run for the 23rd year and is restricted to car models which competed in the Monte Carlo Rallies between 1955 and 1980.
It will run over eight days on open public roads with the cars and crews undertaking a series of fourteen demanding test stages in the mountains of southern France.
The Classique event is for older cars from as early as 1911 to 1965 and follows the same route to Monte Carlo but does not include any test stages, the goal simply being to reach the finish after checking in at a series of control points on the way.
The event will also feature the popular Monte Heritage Runs which will link with the full-scale events and will take in a series of short classic routes in Scotland including starts from John O' Groats and Aberdeen.
Event organiser Douglas Anderson, who brought the Monte start back to Scotland in 2011, said: "The Monte competitors will be thrilled to be leaving from Glasgow, one of Europe's great cities.
"The people of Glasgow are sure to make their send off from George Square an occasion never to be forgotten. The Monte belongs to Glasgow."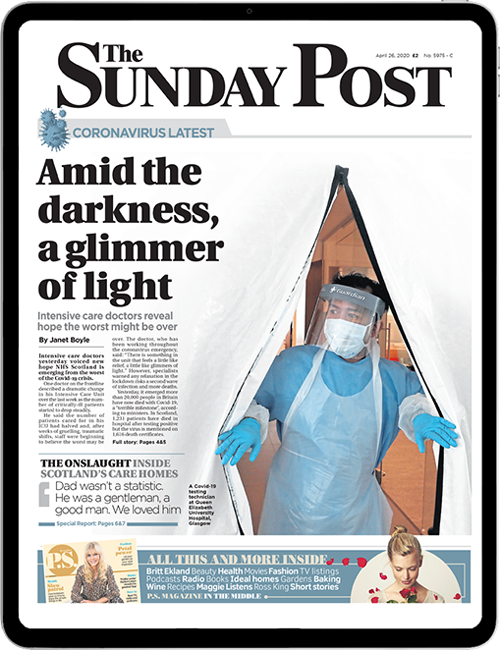 Enjoy the convenience of having The Sunday Post delivered as a digital ePaper straight to your smartphone, tablet or computer.
Subscribe for only £5.49 a month and enjoy all the benefits of the printed paper as a digital replica.
Subscribe