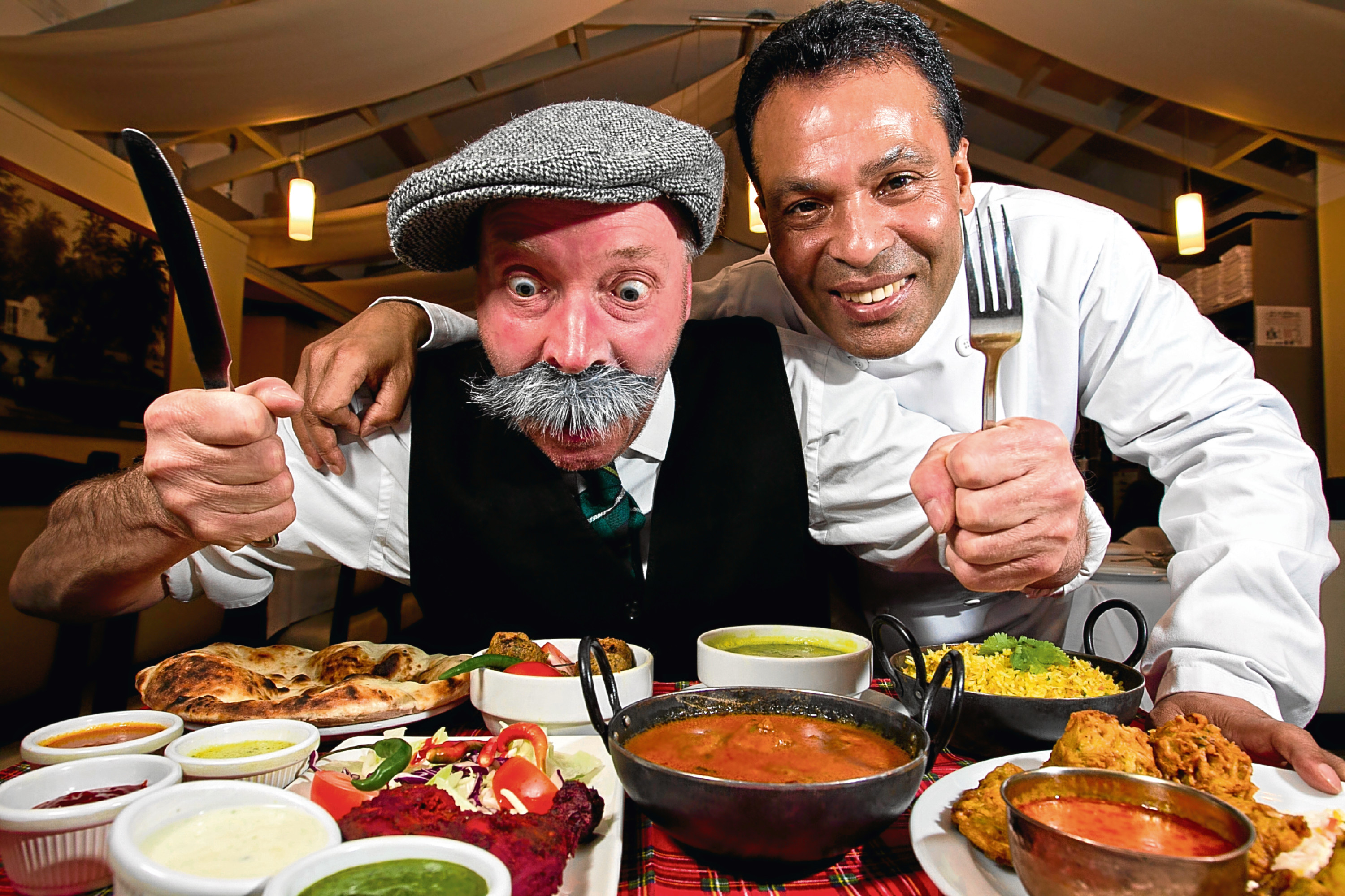 FORGET Maw and Paw – this is more Maw-dras and Paw-padoms.
The Broons are set for a big night out at one of Scotland's top curry houses next month thanks to celebrity chef Tommy Miah.
His Indian restaurant, The Raj, in Edinburgh, is holding a special Broons' Curry Night Oot in honour of Scotland's favourite family.
He's teamed up with one of the nation's other top celebrity chefs – Maw Broon – to create a unique menu adding Indian spice to classic Auchenshoogle cuisine.
On February 4, customers at The Raj can enjoy favourites from Maw Broon's Cookbook with an authentic Bangladeshi twist.
Tommy is rumoured to be creating dishes like Spicy Mince 'n' Tatties, Haggis Curry with Tikka Turnip, Scotch Broth Balti – and even Potato Scone Pakora.
"I've got Maw Broon's Cookbook here that I'm trying to work from," he said. "We're going to give it an Asian twist – so dishes like mince 'n' tatties become like Keema Matar.
"That's like an Asian version of mince 'n' tatties, and it's very popular."
To celebrate the big night out, there will be a special Broons comic strip in The Sunday Post.
Daphne and Maggie will offer to cook a meal for the family to give Maw a night off – with typically messy results.
Both ladies, under the watchful eye of Maw, will be lending a helping hand in the kitchen on the night.
As well as special guests, The Raj will be given a Glebe Street-style makeover, with plenty of tartan and images from favourite Broons comic strips.
Tommy created the night with Gordon Campbell, the man who masterminded The Broons' move into music.
He's responsible for hit music albums The Broons' Jukebox and The Broons Big Braw Party.
"I've known Tommy for a good number of years and he said that he was launching a curry night and wanted to do something a bit different to launch it," explained Gordon.
"He was aware the Broons and DC Thomson are originally from Dundee, the home of jute. It has a connection to Bangladesh which is where he is originally from, so because of that wee connection, and because I had an involvement with the Broons CDs, it just seemed logical to put on a Broons curry night.
"It's a great way to launch it."
"Tommy is such a great chef and is a very well established restaurateur in his own right.
"I think it will be pretty unique to taste food like that."
Tommy admitted: "I want to see what the people's reactions are and what they think of these Asian recipes."
Paw Broon will be DJ-ing a portion of the event before taking a few wee selfies with the guests.
"It'll have a bit of a retro feel about it where you're eating this good hearty Scottish food, but the music will enhance the atmosphere and will make for a nice nostalgic night with the added attraction of good food there," Gordon said.
For more information on the event and how to buy tickets please visit facebook.com/therajblackhall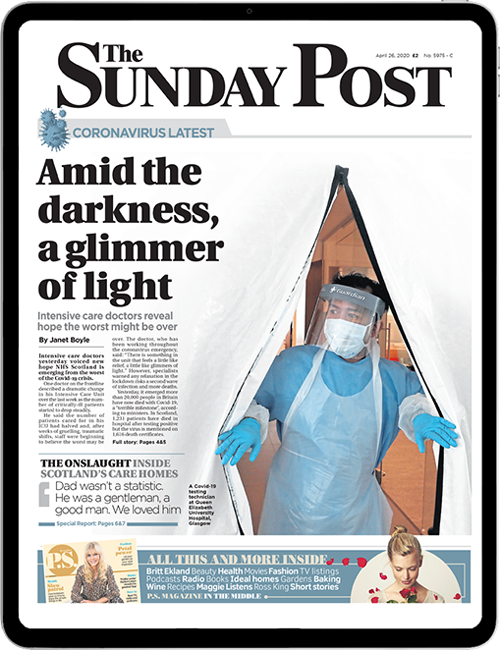 Enjoy the convenience of having The Sunday Post delivered as a digital ePaper straight to your smartphone, tablet or computer.
Subscribe for only £5.49 a month and enjoy all the benefits of the printed paper as a digital replica.
Subscribe