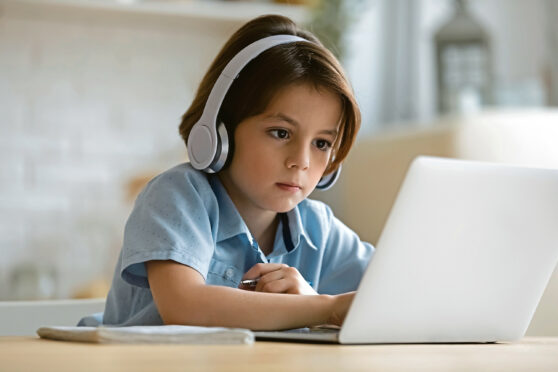 Gaelic should be included in Scotland's schools language lessons with P1 children encouraged to learn, according to broadcaster Joy Dunlop.
The BBC weather presenter, a fluent Gaelic speaker, says the programme – called the 1+2 approach – to teach children a modern language from primary one with the option to learn another from primary five should be widened to include Gaelic. "I would like to see more Gaelic in schools, particularly since primary schools are doing 1+2," said Dunlop.
"Potentially you have children leaving primary school with a working knowledge of three different languages – so why is Gaelic not in there? It's our language. It could be possible because there are Gaelic medium schools throughout Scotland – secondary, primary and playgroups. We even now have a school in Canada where they're doing Gaelic immersion, so it is possible."
The 2011 census found more than 57,000 people in Scotland spoke Gaelic – a fall of 2,000 in a decade. There were 23,000 people who said they could understand Gaelic but not read, write or speak it, and only 0.5% of adults said they spoke the language at home. However, there was a small rise – 0.1% – in the number of under-20s speaking Scotland's native tongue.
Dunlop, who began studying Gaelic in secondary school, admitted it could be intimidating to delve into a new language but said it could be easier to learn than English. "I was a latecomer compared to a lot of people," said the traditional singer, who has been shortlisted for Gaelic singer of the year four times and has performed around the world. "I had been singing in Gaelic before that so I learned phonetically to compete at the Mòd or do workshops.
"The tricky thing is, it's a different root language to English. It doesn't look or sound like English and that can be quite intimidating at first. Gaelic's grammatical structure is much more regular, its phonics are more regular but it is different."
Dunlop also hosts BBC Alba's language learning programme SpeakGaelic, which has just returned for a new series.
Dunlop said: "I feel really lucky to be part of presenting a series teaching the language. We always have a guest in the studio and talk about their learning journey. We have people who don't have much Gaelic and others that are fluent."
As well as BBC presenting duties, conducting Alba Choir, Scotland's first and only Eurovision entry, releasing two solo albums, and performing as Scottish Stepdancer, Dunlop has added a new string to her bow as director of Seachdain na Gàidhlig, or World Gaelic Week, Scotland's first official nationwide language and culture week. Between February 20 and 26 a range of in-person and online events will be held, all designed to promote the language.
"This is the second year of World Gaelic Week, so we're excited for it to be more community-based," said Dunlop. "There's a thriving community online and there's definitely a place for online activities, particularly as you can access people across the globe – but now it's possible to go back into communities, we've embraced that.
"We have a small grants fund this year to give people opportunities to apply for funding that would let them run an event. It doesn't have to be linked to culture. If you want to game, you can do it in Gaelic. If you want to do sport, you can do that in Gaelic. We're even funding circus-trick workshops, quizzes, ceilidhs, cooking and film showings.
"There's something lovely about having the opportunity to celebrate our language and culture."
---
SpeakGaelic, BBC Alba, Mondays, 7.30pm. The first 13 episodes of the new series are on BBC iPlayer and YouTube. Visit speakgaelic.scot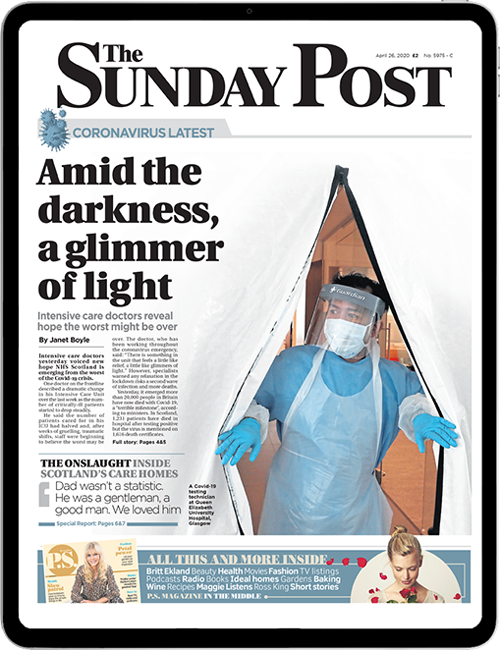 Enjoy the convenience of having The Sunday Post delivered as a digital ePaper straight to your smartphone, tablet or computer.
Subscribe for only £5.49 a month and enjoy all the benefits of the printed paper as a digital replica.
Subscribe