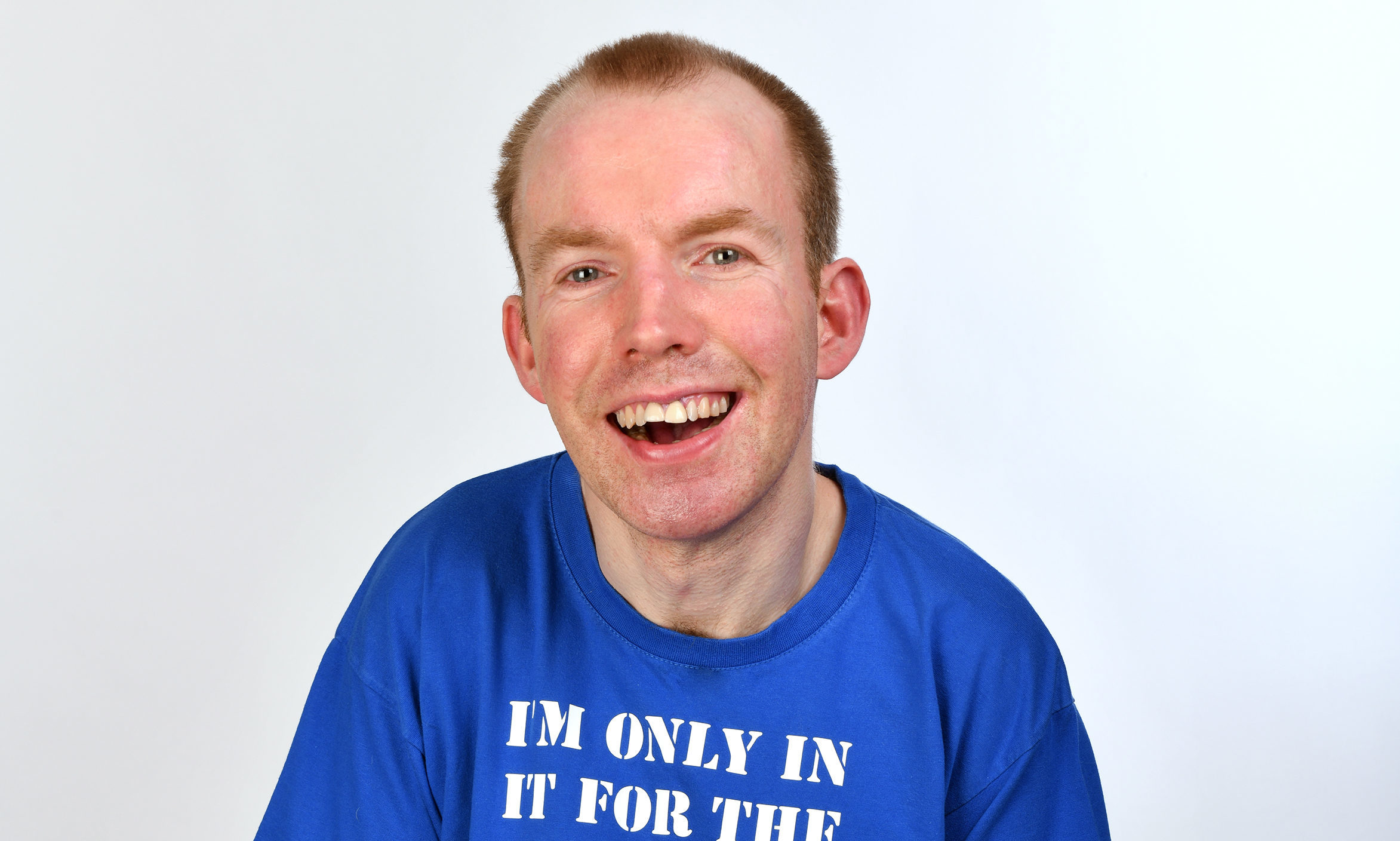 THE comedian who is favourite to win tonight's Britain's Got Talent final has revealed how Edinburgh honed his act.
Lee Ridley, who has cerebral palsy and is unable to speak, has stormed the primetime talent show as Lost Voice Guy.
The 37-year-old, who performs with the aid of an iPad, only began his stand-up career six years ago but is now on the verge of a life-changing £250,000 prize payday.
And he says performing in Edinburgh in 2012, just a few months after making his comedy debut, was a seminal moment.
"The Edinburgh Fringe has always been a massive part of my life," said Lee, from County Durham.
"I've seen so much good comedy there and quite a lot of bad comedy, too, which I'm sure has influenced me.
"My first couple of years performing at the Fringe convinced me this is what I love to do.
"It gave me the encouragement to try my hardest to succeed as a comedian. I've taken quite a few shows there now, which has helped improve me as a performer.
"I'm looking forward to coming back in August with my new show, Inspiration Porn, but I'm not sure what to expect. It might be a new audience, but hopefully they'll enjoy it as much as my BGT stuff – even if it is a bit darker."
The ex-communications worker at Sunderland City Council is also the star and writer of a new BBC Radio 4 series, Ability. And he says Britain's Got Talent is just the latest surprise in a career that has been full of them.
"When I started this six years ago, I honestly didn't have any ambitions – it was just a bit of fun and I tried it to see what would happen. I never expected to make a career out of it.
"BGT and the Hammersmith Apollo are some of the biggest stages anyone can play on and lots of my comedy heroes have walked on to that stage, so it's nice to follow in their footsteps.
"To get the chance to gig at the venue was an opportunity too good to miss.
"I've worked hard building up a fan base and I think this will take it to the next level.
"It's all still a bit surreal and it's only going to get crazier after BGT."
Lee says he didn't go on the show to change people's perceptions of disability, but is happy if it helps people get their heads around it.
Tonight he'll be up against musical comedian Micky P Kerr, who won the public vote in Friday's semi-final, and gymnasts the Giang Brothers who were put through by the judges.
The other finalists are father and son guitar-playing duo Jack and Tim Goodacre, Diversity Juniors, musical comedian Robert White, operatic singer Gruffydd Wyn Roberts, singer and dancer Donchez Dacres, 10-year-old singer Calum Courtney and singing group The D-Day Darlings, who sing wartime era songs.
And if Lee does win, what will he do with the prize money?
"I'm going to spend it on getting a Geordie accent for my iPad!"
Lost Voice Guy is at the Gilded Balloon, The Turret, August 1-26 at 4pm.