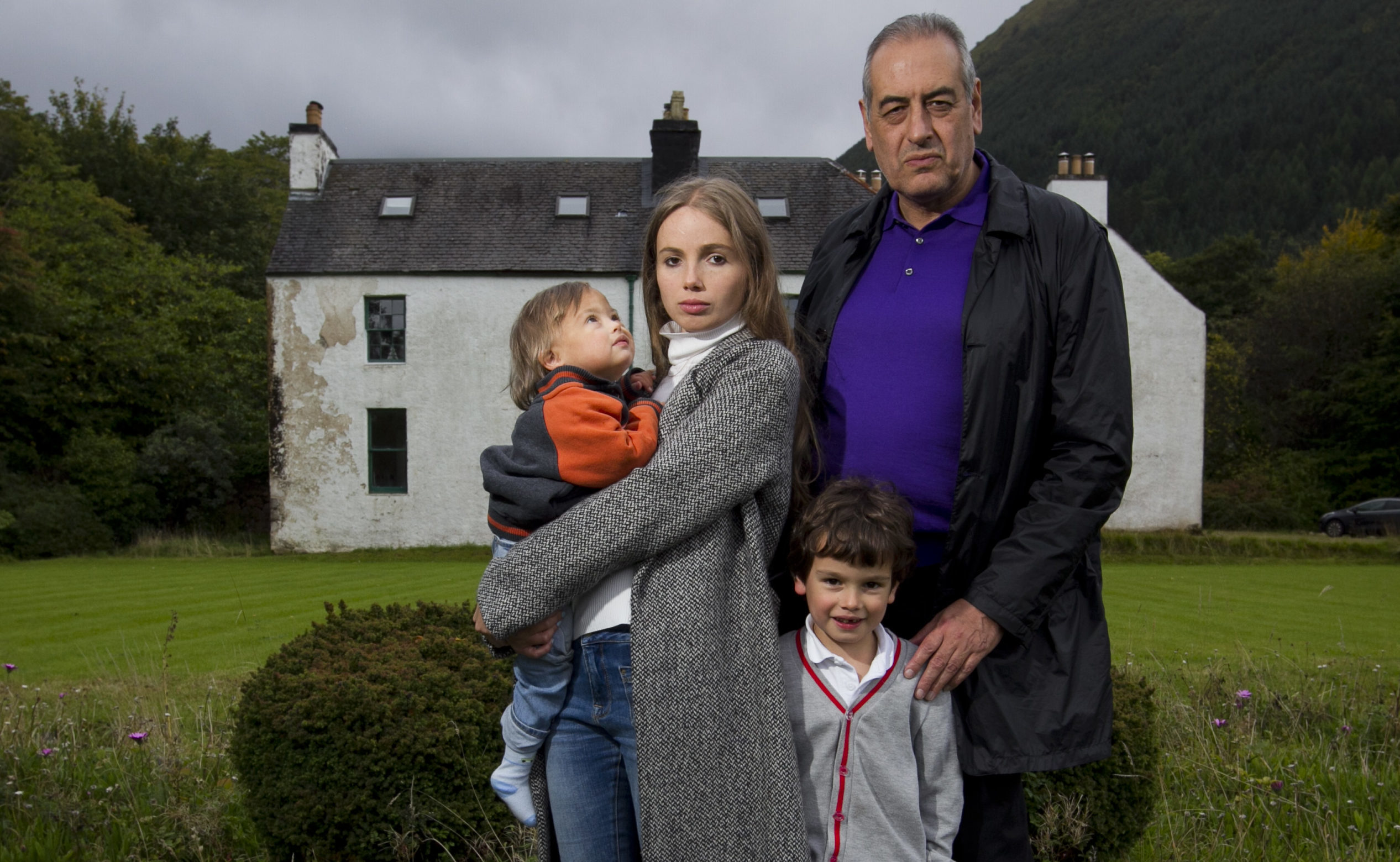 A RUSSIAN businessman living in exile in the Highlands has warned that Britain has underestimated the threat posed by Moscow.
Alexander Shapovalov believes that Russia views the UK as its biggest enemy and UK leaders must understand the scale of the threat.
Describing Vladimir Putin as "very dangerous," Dr Shapavalov delivered a chilling warning to Britain, saying: "You are the enemy. Britain is the enemy.
"You should be more careful with Putin. The only thing he understands is force."
Shapovalov's warning comes amid growing tension between Moscow and London in the wake of the Salisbury Novichok attack, a series of alleged attacks on Russian disidents living here and a marked rise in Russian military activity off Britain's coast.
Last week, Russia launched its biggest ever military exercises, involving 300,000 soldiers, which was described by Western analysts as a rehearsal for a "large-scale conflict".
Shapovalov, 58, the former boss of an organisation which made missile fuel, has applied for asylum in Britain claiming he could be targeted by Russian secret service assassins. He fled to Scotland while on trial in Russia for fraud charges, which he claims were fabricated.
Shapovalov, 58, who was director of the state-owned Institute of Applied Chemistry, claims he was falsely accused after refusing to pay a contractor linked to the FSB – Russia's Federal Security Service – which he said had failed to complete a major building project.
He said: "I am not afraid of these people. But if I had not escaped I would be dead by now."
Shapovalov said he backed the UK Government but said: "I think they underestimate the Russian threat. They should put more effort and more money against the Russian threat."
He said Russia would like to see an independent Scotland because this would weaken the United Kingdown.
"The nuclear submarines are in Scotland. Those are the most important arms for the Russian operation. Of course they are trying very hard to make another independence referendum happen and to try to influence the referendum in any possible way," he said.
While on trial Dr Shapovalov dodged surveillance at his home and fled with his pregnant partner Regina Imamutdinova, 29, and their young son Andrew to Ballachulish House, the 17th-Century mansion he owns near Fort William.
An attempt by the Russian Federation to have him extradited failed in June.
But now he faces a new legal challenge, this time from Scottish authorities, who have launched a civil recovery action against him under the Proceeds of Crime Act. The action dates back to 2015 when he tried to withdraw £50,000 in cash from his RBS account in Inverness. He says the cash was meant to be a safety net for Regina and the children in case he was extradited or murdered.
He thought Scottish notes would be difficult for her to spend, so he asked for the money in English £50 notes, having dismissed the idea of requesting it in pound coins because they would have weighed nearly 450kg.
But the request was deemed "suspicious" by the bank and when he went to collect the money the police were waiting and seized it.
An inhibition order was also placed on the house – which is in the name of his estranged wife, Galina – as part of a proceeds-of-crime action because of suspected money laundering. He had been expecting to get it back after the extradition case was thrown out.
He said: "The money was going to go to my solicitor and then to me.
"But, on the day we were expecting to receive it, two people from the sheriff office came to the house and gave me papers saying that everything was frozen again."
Shapovalov's love of Scotland dates back to his childhood in St Petersburg.
He bought his 17th-Century house, a former hotel on the banks of Loch Leven, in 2009 without even viewing it because it dates back to the Jacobean era.
It became a bolthole for him, his partner Regina their son Andrew, six, when they escaped from Russia.
The couple's youngest son James, two, who has Down's syndrome, was born at Raigmore Hospital in Inverness.
Regina, 29, dreams of seeing the world as an Instagram blogger but currently they cannot travel as they have no passports while their asylum application is being considered.
Shapovalov said: "I want to raise my boys. I'm very happy that my life changed so dramatically.
"It was a very difficult life that I had in Russia but now I'm relaxed and happy. I don't want anything else."
He believes his inside knowledge of the Russian system could be a vital resource for British intelligence agencies.
He said: "I don't want to be a second-rate citizen. I feel I can be very helpful for this country.
"I want to do everything possible to be useful.
"I think I would be a very good consultant for different agencies about the situation in Russia, Russian politics and the Russian economy."
The couple now rely on hand-outs from British friends in London which are paid to Regina's account.
They get their shopping delivered from Asda and rely on the bus to get to Fort William.
But, despite everything, Shapovalov intends to stay in Scotland where, he says, his family have been warmly welcomed.
He said: "I see no future for myself but to live in this country. There's no way out for me. This is my final destination."
The Crown Office said: "There is ongoing civil recovery action in relation to Alexander and Galina Shapovalov and as such it would inappropriate to comment further."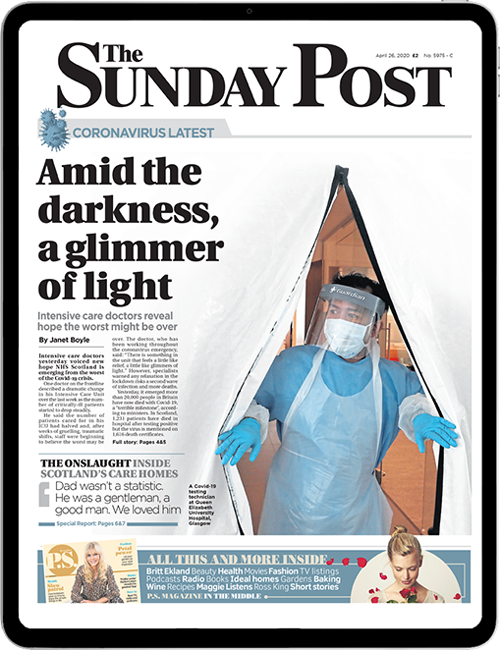 Enjoy the convenience of having The Sunday Post delivered as a digital ePaper straight to your smartphone, tablet or computer.
Subscribe for only £5.49 a month and enjoy all the benefits of the printed paper as a digital replica.
Subscribe