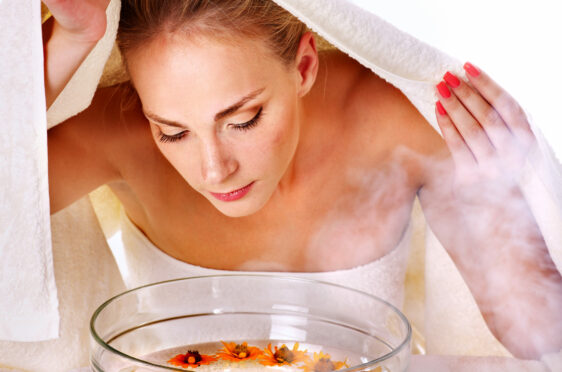 Clear, bright and firm skin may be at the top of everyone's wishlist, but a glowing complexion isn't guaranteed just by cleansing, toning and moisturising.
If you are battling redness, dry patches, blemishes or a general lack of radiance, make-up artist Saffron Hughes says a "skin detox" could be the secret to getting back your glow.
Here, she explains how to banish toxins and ditch the impurities.
Steam clean
First, Hughes says, after your normal cleansing routine, exposing your skin to steam will boost the power of your skincare products.
"Steam is a crucial step in a skin detox as it allows the ingredients to penetrate pores and remove as much dirt as possible," she explained. "You don't need any fancy equipment either!
"Bring a pot of water to boil before transferring the water to a bowl, then hover your face above the bowl with a towel over your head for around 10 minutes. This will channel the steam to your pores, releasing any trapped sebum, and reducing the risk of acne and blackheads."
Just add water
Once you've harnessed the power of steam, keep turning on the tap.
Hughes continued: "Your skin needs renourishing from the inside out for the glow to be visible. Coffee and alcohol can dehydrate the skin, so it's important to drink just water whilst you are in the process of a skin detox. Adding lemon will also help with digestion, flushing out built-up toxins."
Back to basics
Hughes said: "Before any type of skincare treatment, ensure you get the basics right.
"Cleanse your skin both in the morning and night to remove and stop dirt from settling into the pores. Oil-based cleansers will help to replenish natural oils while keeping the skin hydrated."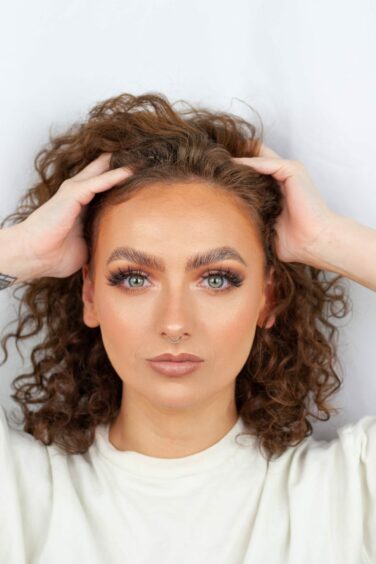 Use clay to keep spots at bay
Indulge in a little self-care by applying a face mask at home. "Face masks are a great way to hydrate and a clay mask, in particular, will remove impurities and leave your skin looking healthier by removing any oil that may lead to breakouts, without leaving your skin looking dry. Build masks into your routine, once or twice a week, to remove dead cells."
Sweat it out
Hughes advised: "Sweating helps to flush out waste and toxins, while increased blood flow nourishes skin cells and carries oxygen. So, regular exercise will keep the skin glowing and help in the anti-aging process."
Visit falseeyelashes.co.uk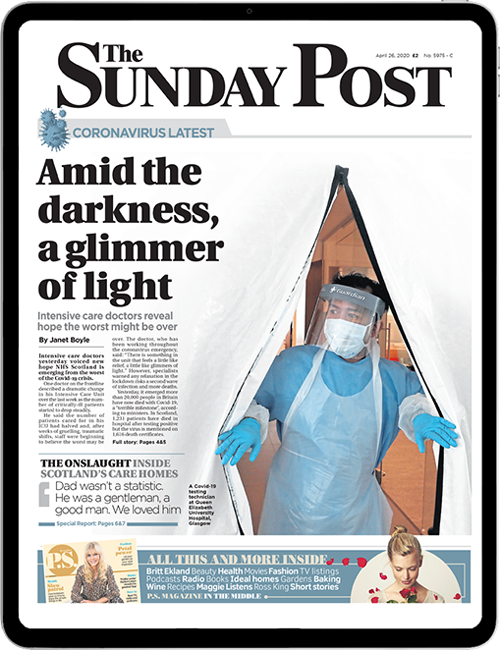 Enjoy the convenience of having The Sunday Post delivered as a digital ePaper straight to your smartphone, tablet or computer.
Subscribe for only £5.49 a month and enjoy all the benefits of the printed paper as a digital replica.
Subscribe