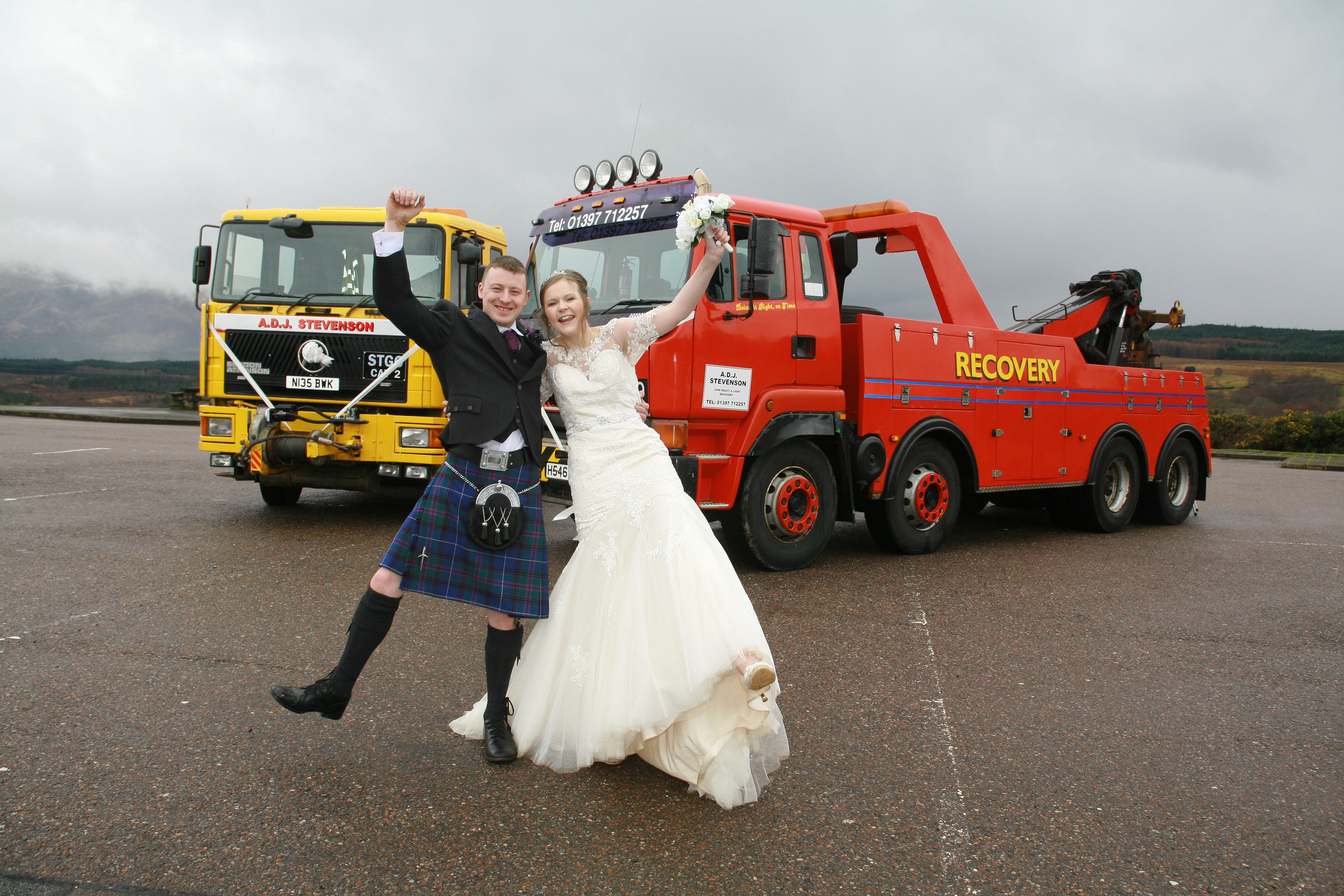 A YOUNG couple proved they're on the road to happiness by getting married surrounded by their favourite trucks.
Jamie Stevenson and Claire Shannon exchanged vows at the family vehicle recovery business where they both work.
The loved-up pair, who have three children, had two giant pick-ups specially decorated for their big day and even converted two lorries to transport guests to the reception.
The couple stay just a few yards from the depot.
But Jamie, 26, admitted his bride-to-be wasn't instantly convinced by his masterplan for their nuptials.
He said: "Claire looked puzzled at first but soon came round to the idea. The place is so dear to us and I couldn't think of anywhere better.
"Besides, we have a beautiful view over the picturesque Loch Lochy, part of the Great Glen.
"We decided to go ahead with getting married there because the kids would be more relaxed and happier to see their mum and dad marry close to where they live."
Jamie is a mechanic at ADJ Stevenson in Spean Bridge, 10 miles from Fort William. Working with his dad, he recovers and repairs broken-down vehicles.
Claire, 27, was a little taken aback at first by the choice of marital venue.
She admitted: "I was surprised to say the least. Not everyone gets married at work especially when it's a breakdown and recovery business.
"However, we settled there and have three children so it's our whole lives.
"Now, I can't think of anything more romantic."
Breakdown trucks were used as wedding cars, festooned in romantic ribbons and, to make sure guests didn't feel left out, specially adapted lorries were rolled out to ferry them to the reception.
Jamie added: "We fitted a baby seat to one truck, so our 14-month-old Archie, could be with us.
"My dad took our other children Stuart, seven, and Shannon, four, safely strapped in in another truck behind us.
"When Claire agreed to be my partner she knew how much cars and trucks were to me. They are my second love after family."
The couple have been together for nine years since they met at college in Inverness.
Jamie was studying to be a mechanic and Claire was on an early years learning course.
Claire recalled: "Our first date was a drive around the town in Jamie's car. He was handsome and quite a catch.
"We then went to Burger King for a meal as most teenagers do on a first date.
"We still are still completely devoted to each other."
Jamie added: "Hopefully we will be able to look back on our wedding photos and tell our grandchildren."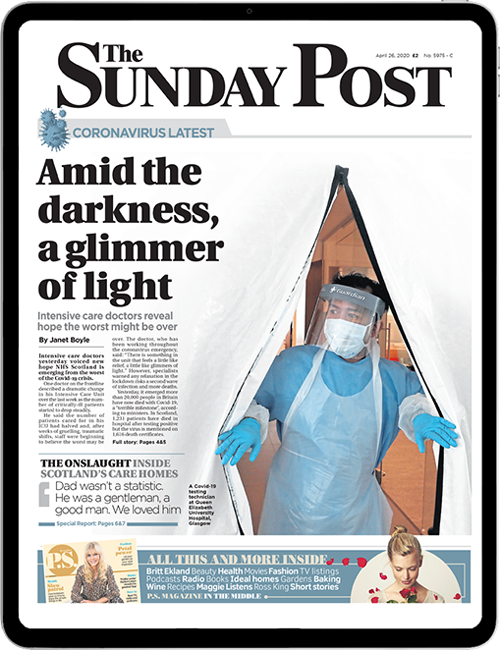 Enjoy the convenience of having The Sunday Post delivered as a digital ePaper straight to your smartphone, tablet or computer.
Subscribe for only £5.49 a month and enjoy all the benefits of the printed paper as a digital replica.
Subscribe